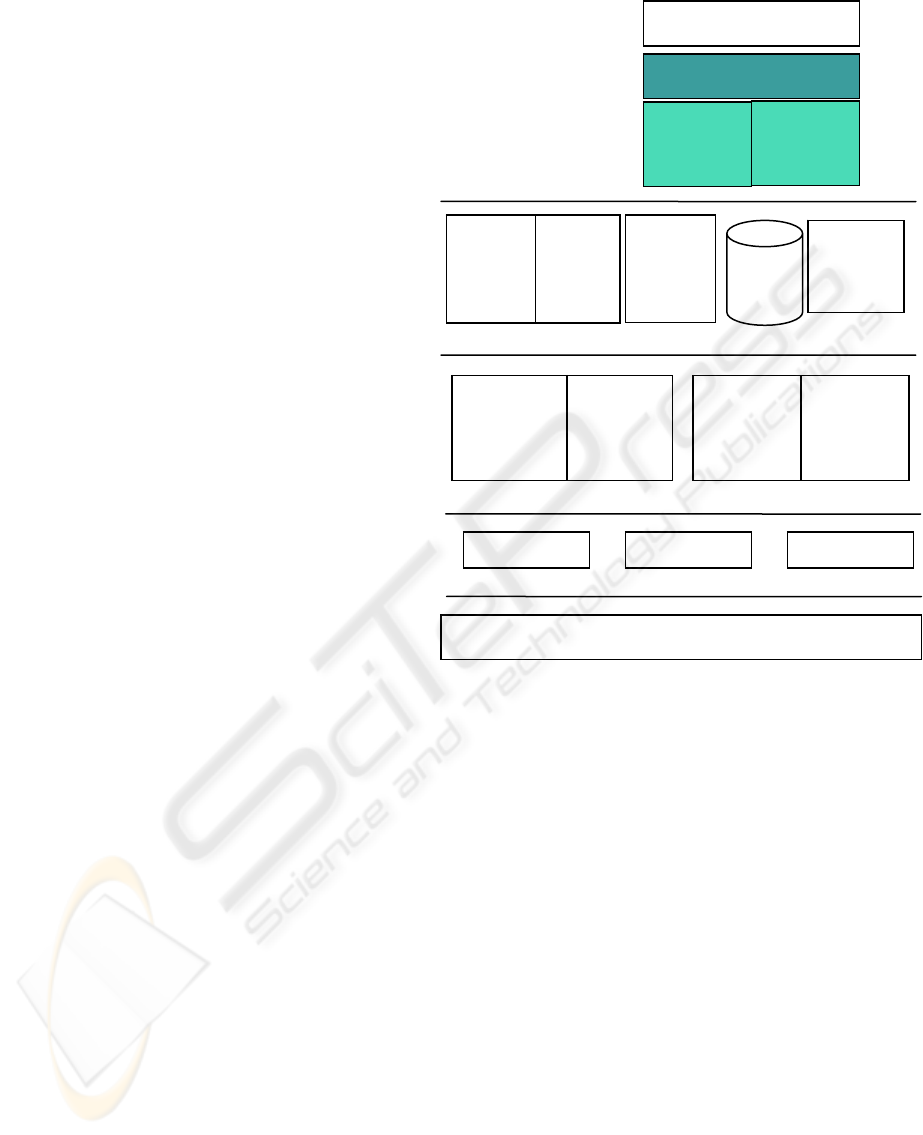 MANAGEMENT
The project management aims to guarantee that the
established process is executed, coordinating and
monitoring the software
engineering activities.
Generally, the project management is little
approached/practiced and
the development teams are
unable to measure the project performance, verify
the failures points and establish improvement.
On the other hand, several difficulties are
inherent to the project management, such as: a) the
process dynamic; b) adaptation for the environment
depending on the existing resources, tools, personal
or team ability; c) the software development is
difficult to control and measured because it is a
creative and intellectual activity; d) several variables
that are involved, such as methodologies, tools,
technologies and others.
There are several tools, such as: ToolManager
(Oliveira, Rouiller and Vasc
manage the cooperative software development at the
PROSOFT context (Lima, Reis e Nunes, 1998), tool
to support the component development
(Pfaffenseller, Pfaffenseller e Kroth, 2001) among
others.
However they are tools th
at support only some
aspects during the software development. The
DIMANAGER, presented in this paper, differs of
them because it is part of DiSEN environment. It
will be integrated with others tools that offer support
to the MDSODI. The integration will occur through
a repository (Moro, 2003).
3 DIMANAGER TOOL
The DIMANAGER (Pedras, 2003) was developed
considering concepts related to CASE tools and
relevant aspects for the project such as: planning;
organization of the activities in order to achieve the
established objectives; control; people allocation;
and coordination. Also, some other characteristics
were considered: distribu
ted software; managerial
information and WEB. DIMANAGER considers the
distributed software
concurrence/parallelism; communication,
synchronization and distribution, throughout the
process.
The architecture is presented disposed in
layers. As DiSEN, is a distributed environment, it
can have many workspaces and tools depending on
what is available in each
workspace. As a tool, the
DIMANAGER might be available in one or more of
these workspaces. See figure 01.
Works
ace
DIMANAGE
Figure 1: DIMANAGER repres
entation in DiSEN.
DIMANAGER tool must send and receive
information about the pr
ojects that are being
developed in the DiSEN. The information
interchange between DIMANAGER and DiSEN
occurs through the data repository (Moro, 2003).
The relevant data about the project which can be
stored in this repository are: the activity executed in
each phase; the teams and
their participants; the
chronogram; the participan
t's technical performance
and the problems identified in each activity.
Functionalities
The DIMANAGER functional requisites are:
planning and controlling the project (figure 02).
In the project planning the activities involve:
project and users inclusion. In this
included the information that will be used to control
the project: phase; activity; chronogram; participant;
function; participation; situation, and problems.
agent
manager
controlling
Application
layer (tools
)
Reposi
tory
Dynamic
supervisor
Workspace
Manager
Application management layer
(distribution/coordination)
Persistence
support
Naming
support
Transactio
n
support
Platform (Operational Systems,
Computer,

Network Resources)
Middleware Abstraction Manage
Middleware
object
manager
Agent
support
ICEIS 2004 - INFORMATION SYSTEMS ANALYSIS AND SPECIFICATION
660