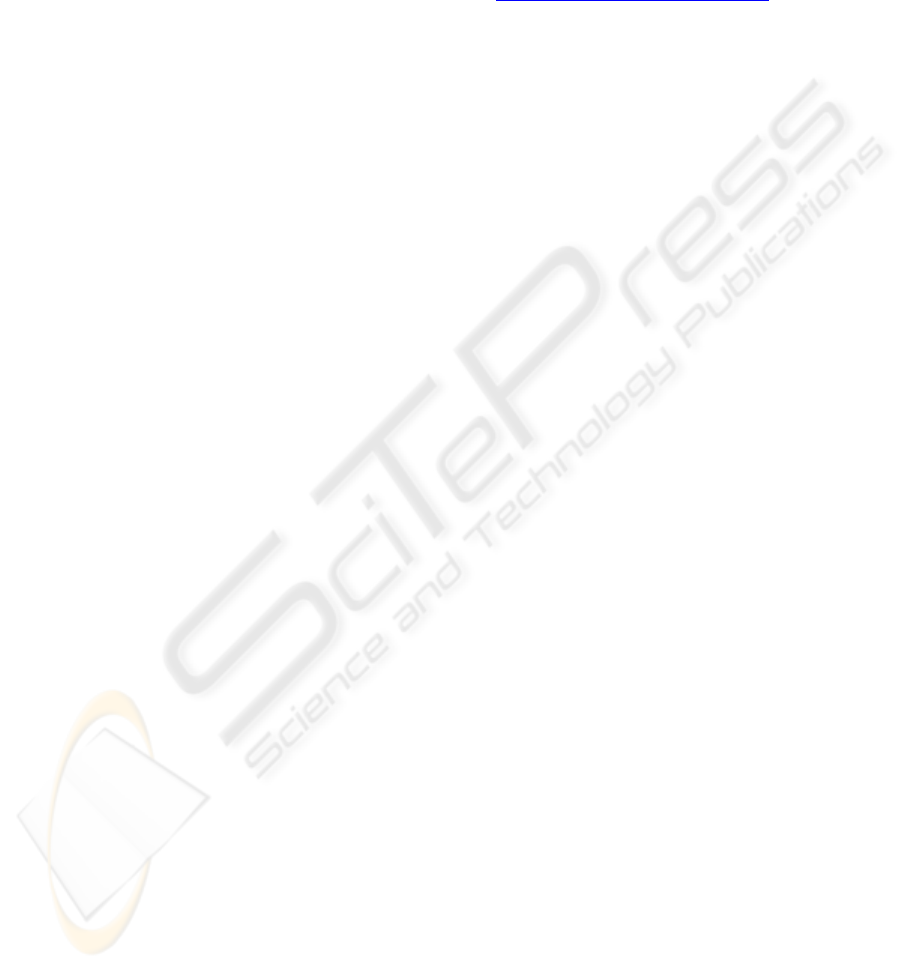 so organizations and individuals are trusted to be capable of using new tools and
materials for their benefit. The focus is in finding and developing optimal tools and
environments. The open strategy is not uncommon to most business organizations,
perhaps because of the richness of technolo
gies and business processes that exist.
In the closed or integrated approach, certain application environments or working
models are provided to support projects (e.g.
http://www.knowledgeforum.com
).
Typically, a software framework, application, or model of individual or organizational
work is applied to provide the structur
e and function for the

work. The selected
collaboration model and groupware are often used to support work processes.
In practice, there is a need
to apply a mixed strategy. Reasons for this include fast
changing technology, a risk of incompatibility in adopting new tools, and an ongoing
change that concerns both information technology and organizational structure and
processes. Whatever the particular situation is, organizations must rely on virtual or
semi-virtual processes that
are built according to an ex

plicit or implicit model of
collaboration. Such models are not abundant and, hence, people in organizations must
continuously learn new ways of virtual collaboration and project work.
In this paper we present a model for learning project management and virtual
teamwork. We believe that a mixed strategy with a planned co-ordination and
reflection is beneficial especially in cas
es where the members of the virtual or
distributed team do not share a common organizational history or apply a predefined
process model. This is typical e.g. for new distributed teams, collaboration networks
consisting of variable organizational cultures, and for new members of organizations.
The model is called Virtual Project Model (VPM) and it aims to constitute a
structure for a "learning by doing" exercise. VPM contains layers of co-ordination
and reflection. Tasks are partly emergent
and self-organized as in open model. The
exercise reported in this paper was arranged twice as a part of higher education
courses: the first exercise
between three Finnish Universities (Spring 2003) and the
second one (Fall 2003) between two Univers
ities involved also in the earlier exercise.
The coordination layer details differed be
tween exercises. Based on our experiences
we believe participants can become committ
ed if they are guaranteed a well-defined
structure of collaboration and a certain amount of power and responsibility.
The paper is organized as follows. Section 2 describes the basic concepts of the
VPM. We use coordination theories to discuss how co-ordination is arranged. Section
3 goes through two seminars in which the VPM has been applied and tested. We also
discuss our experiences and show preliminary results of studies done during the
exercises. Section 4 presents conc
luding remarks and future work.
Originally, the development of Virtual Project Model (VPM) had the goal to support
reflection of distributed collaboration experiences. When consulting distributed
projects at Nokia [10], we built an approach to increase management's knowledge of
various individual, team, and community related aspects. We conc
luded that teaching
these aspects and practices require an orga
nized interplay between individuals sharing
a common task. In order to develop and test VPM we arranged a joint exercise
between University seminars. It is based on the following principles:
92