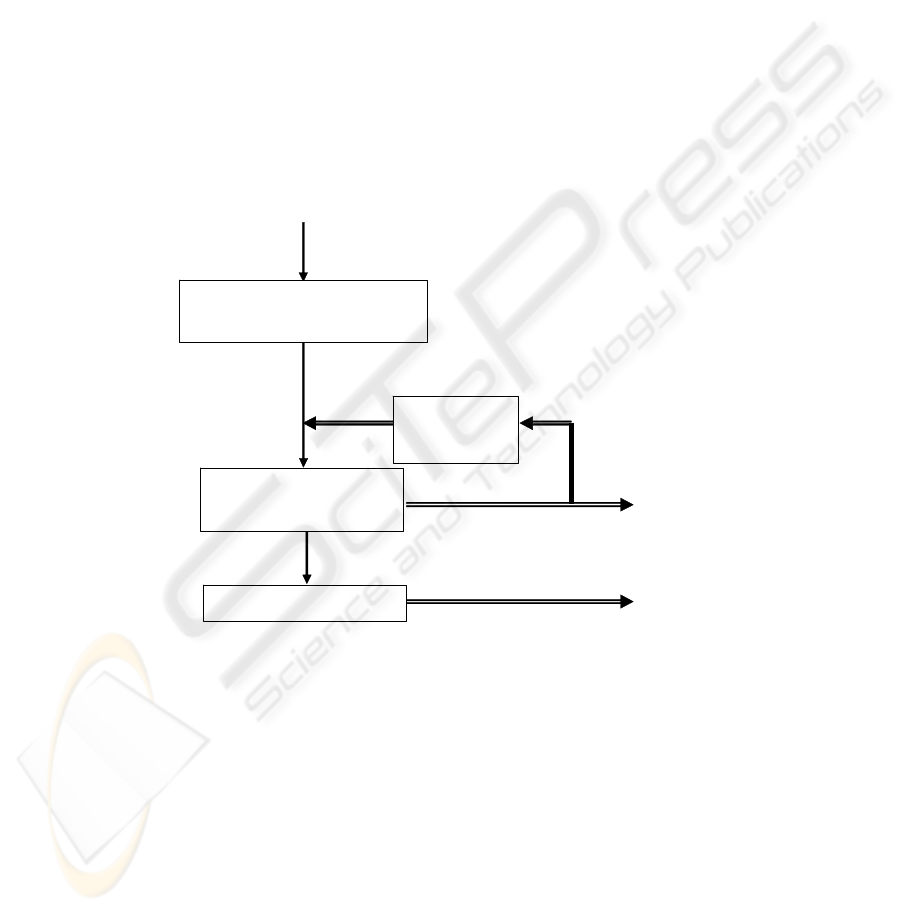 An issue could be model complexity reduction by splitting a complex problem into a
set of simpler problems: multi-modeling where a set of simple models is used to
sculpt a complex behavior ([4] and [5]). For such purpose a tree-like splitting process,
based on complexity estimation, divides the problem's representative database on a
set of sub-databases, constructing a specific model (dedicated processing module) for
each of obtained sub-databases. That lead
s to a modular tree-lik

e processing architec-
ture including several models.
2.1
Neural Tree Modular Approach
In order to deal with real word problem, we have proposed a modular approach based
on divide and conquer paradigm ([1], [3]). In
this approach, Tree Divide To Simplify
or T-DTS, we divide a problem in sub problems recursively and generate a neural tree
computing structure. T-DTS and associat
ed algorithm construct a tree-like evolution-
ary neural architecture automatically wher
e nodes are decision units, and leafs corre-
spond to neural based processing units ([5], [6], [7]).
Processing Results
Structure Construction
Learning Phas
Feature Space Splitting
NN based Models Generation
Preprocessing (Normalizing,
Removing Outliers, Principal
Component Analysis)
(PD) - Preprocessed Data Targets (T)
Data (D), Targets (T)
P – Prototypes Neural Network Trained Parameters
Operation Phase
Complexity
Estimation
Module
Fig. 1.
General bloc diagram of T-DTS.
T-DTS includes two main operation modes. The first is the learning mode, when
T-DTS system decomposes the input database and provides processing sub-structures
and tools for decomposed sets of data.
The second mode is the operation mode. Fig-
ure 1 gives the general bloc diagram of T-DTS operational steps. As shows this fig-
ure, T-DTS could be characterized by four main operations: "data pre-processing",
"learning process", "generalization process" and complexity estimation module. The
tree structure construction is guided mainly by the complexity estimation module.
This module introduces a feedback in the learning process and control the tree com-
puting structure. The reliability of tree model to sculpt the problem behavior is asso-
39