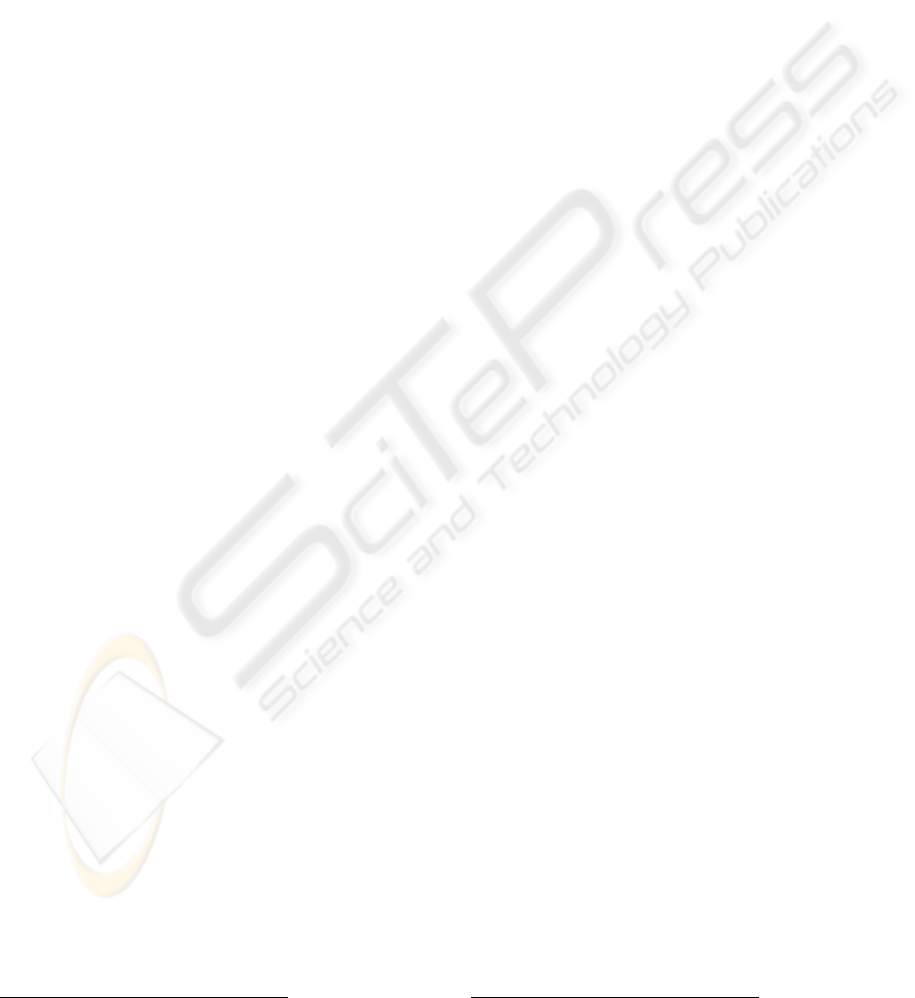 group to find a common definition for the written
terms. Time allowed for card writing was about 20
minutes. About 160 medical terms were collected.
Then, all these terms were analyzed together,
creating discussions, exchanging opinions on term
definitions, synonyms, and recording preferences
and common sense. At the end of the discussion
about each medical concept, all participants gave
preferences for choosing the right body system
categorization of that
concept. For this
categorization we provided a panel with 14 different
problem areas and body systems (digestive,
neurological, musculoskeletal, lymphatic, endocrine,
etc.). This allowed us not only to collect lay
terminology used by elderly people, but also to
understand how they define and categorize medical
concepts, in order to co
mpare these results with
these obtained with the other two techniques
mentioned above.
4 TERM EXTRACTION
Three sets of collected data, including the
transcription of the Focus Group activity with
elderly persons, were
further processed and
analyzed, to detect candidate consumer-oriented
terms, with the tool Text-2-Knowledge (T2K),
developed at the Institute of Computational
Linguistics of Pisa
10
. This tool allowed us to
automatically extract terminology from the data sets
and to perform typical text processing techniques
(normalization, pos tagging, chunking, etc.),
calculating, in addition, statistics such as term
frequency on the extracted data. The computational
system adopted by the tool includes a specific plug-
in for the analysis of Italian. It provides, as final
output, a term-based vocabulary whose added value
is represented by the terms' semantic and conceptual
information regarding the vocabulary itself. These
terms, which can be either single or multi-word
terms, are organized in a hierarchical
hyponym/hyperonym relation depending on the
internal linguistic structure of the terms (Bartolini et
al., 2005); that is, by sharing the same lexical head.
In spite of the advantages of the automatic
extraction process, allowing for extraction of many
compound terms, a good amount of terms, certainly
representative of consumer medical terminology,
were not automatically extr
acted, since, due to the
quantitative limits of the corpus dimensions, their

10
http://www.ilc.cnr.it
occurrence was inferior with respect to the
predefined threshold value. Consequently, we
performed an additional manual extraction to take
into account such rare terms, usually mentioned by a
single participant. Statistical results about the three
different data sets are further discussed in Section 6.
5 CLINICAL REVIEW
Term extracted by T2K were reviewed by two
physicians to find errors and incongruities in
categorization and synonymy. Many mistakes were
found in the first set (Wiki-based), where a wrong
categorization was assigned to 25 terms, and were
wrong synonyms were expressed for 8 terms. Many
mistakes were also found in the third set (Elderly
people), where wrong categorization were assigned
to 40 terms, e.g., "Giramento di Testa" or
"Vertigini" (Vertigo or Dizzines)
,
in the
Cardiovascular System
instead of the right
Neurological
one. Concerning the second data set,
clinical review was performed during the process of
Triage by a nurse and a physician .
During the second part of our clinical review,
physicians have been aske
d to map a term/medical
concept pair by using a professional medical
terminology - in this study the International
Classification for Primary Care 2
nd
Edition (ICPC2).
ICPC2 addresses fundamental parts of healthcare
process: it is used in particular by general
practitioners for encoding symptoms and diagnosis.
It has a biaxial structure that consider medical
concepts related to Symptoms, Diseases and
Diagnoses, and Medical Pr
ocedure, according to 17
Problem Areas/Body Systems. In previous work we
encode ICPC-2-E using a recently developed Web
Ontology Language (OWL)
11
(both for English and
Italian), that also provides the formalization of the
existing clinical mapping with the ICD10
classification system, as shown in (Cardillo
et. al
.,
2008). By means of this mapping we want to
reconstruct the meaning (concept)
usage of a term, and then to agree that
between lay and professional terms exists on the
basis of this deeper meaning, rather than the lexical
form. Five different types of relations are possible
between consumer terms and ICPC2 medical
concepts:
•
Exact Mapping
between the pairs; this
occurs when the term used by a lay person

11
http://www.w3.org/TR/owl-features/
KEOD 2009 - International Conference on Knowledge Engineering and Ontology Development
68