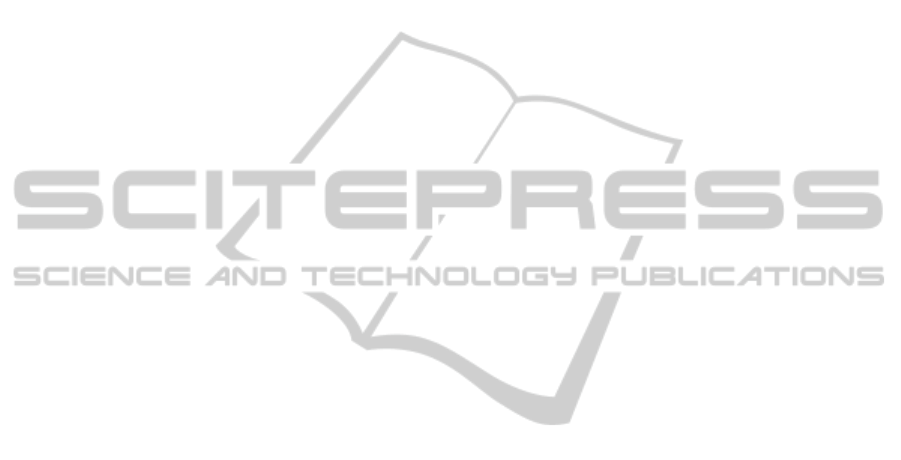 Common data dictionaries and data warehouses
are a current solution to di
stributed system problems
(Strong et al., 1997a). The alternative is constant
maintenance of data and systems to address
changing data requirements (Strong et al., 1997b).
To improve data aggregation should be considered a
standardized infrastructure and moving to a single
comprehensive controlled vocabulary for structured
data, making data transfer between different services
easier (Hersh, 2002; de Lusignan et al., 2006).
Dedicated technology and human resources are
necessary to monitor, catch,
and correct errors at the
point of transfer (AHIMA, 2008). In the event of
systems failure, business continuity planning,
policies, and procedures for healthcare
documentation are fundamental assets for data and
documentation quality (AHIMA, 2008).
3.1.2 Data Format
There are four methods for data capture in EHRs:
entering data directly, including templates or screens
completed by the user; scanning handwritten
documents; transcribing text reports created by using
dictation or speech recognition; interfacing or
feeding data from other information systems, such as
laboratory systems, ra
diology systems, blood
pressure monitors, or electrocardiographs. Each one
of these methods has strengths and weaknesses that
may have an impact on data quality (AHIMA,
2008).
Direct data entry produ
ces discrete, structured
data that can easily be analyzed and reported.
However, such data may be less accurate and
negatively impact the quality of documentation
(McDonald, 1997; AHIMA, 2008). On the other
hand much information is
stored as unstructured,
narrative data. Such data are difficult to use reliably
in queries for several reasons, including among
others misspellings, synonyms, homonyms and
negation (Weiner, 2007). "Coded" data are needed
to better represent a clinical concept, since there are
many forms to represent it, giving the necessary
attention to coding systems dynamics – new codes
are added all the time without old ones being
removed (Strong et al., 1997a; de Lusignan and van
Weel, 2006; Häyrinen, 2008).
At present, there isn't
a single standard system for recording structured
data, a standard approach to coding and
classification (de Lusignan and van Weel, 2006).
3.1.3 Data Accuracy
An accurate electronic hea
lth record can eliminate
rework by capturing data once at the source and
presenting it for reuse as needed later on, but is
rarely achieved in practice (de Lusignan and van
Weel, 2006; Stead, 2007). Accuracy of system
documentation is normally calculated using two
measures: the proportion of documented
observations in the system
that are correct (true) –
correctness; and the proportion of observations that
are documented – completeness (Berner, 2005;
Stead, 2007). Common causes for data inaccuracy
include placing a question
in the wrong person's
workflow; not allowing for clinically relevant
answers; reflecting what
the physician ordered but
not what the patient really did; among other gaps in
information about care by
providers who are not
using the system (Stead, 2007). Also establishing the
order of events and the time lapse between each one
is also problematic, especial
ly when are used several
unsynchronized mechanisms to tell the time (Cruz-
Correia, 2009). Another problem comes when we
don't know where and who entered such data.
Bayesian inference, the development of terminology
and minimal data set standards and also structured
data entry may improve data completeness (Strong
et al., 1997a; Berner, 2005; Weiner, 2007; Häyrinen,
2008).
3.1.4 Data Accessibility
Data accessibility (filtered by ethical issues like data
ownership, security, confidentiality and privacy) is
surely an obstacle to research investigation by third
parties, as this issue is
still unclear, without access to
them analysts can't do research and managers can't
make decisions, like the unclear details about the
research methods employed by researchers, not
allowing studies replication (Strong et al., 1997a; de
Lusignan and van Weel, 2006; Kaplan and Harris-
Salamone, 2009). Structured notes allows easier
information retrieval; as when an information
system is used, and semantic tagging of information
is used (Häyrinen, 2008). Policies and procedures
development should also c
onsider, data capture and
access control methods, determine when a record is
complete, auditing, evaluation and maintenance of
code sets, attend to which components refer to the
legal health record a
nd privacy and security
regarding integrity issues as well (AHIMA, 2008).
These permissions are also barriers to accessibility
and affect the overall reputation and value of this
data (Strong et al., 1997b).
MAIN BARRIERS FOR QUALITY DATA COLLECTION IN EHR - A Review
453