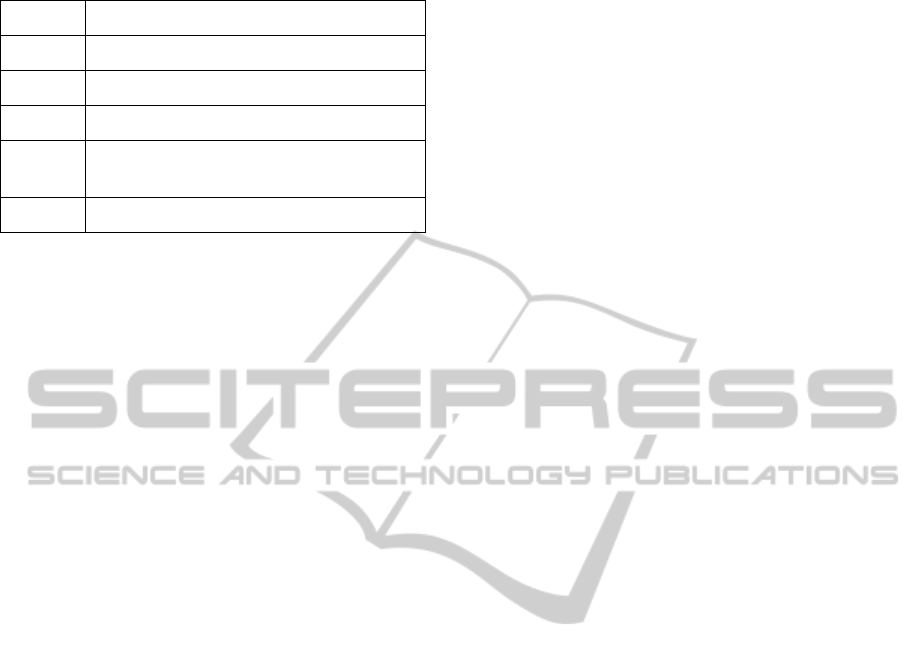 Table 1: Tremor Fre
quencies (Rohkamm, 2004).
Frequency Disorder
2.5-5 Hz
Cerebellar tremor, Holmes tremor
3-6 Hz
Parkinsonian tremor
7-9 Hz
Essential tremor, postural tremor in parkinsonism
7-12 Hz
Physiological
tremor
, exaggerated physiological
tremor
12-18 Hz
Orthostatic tremor
The severity of tremor is most often determined
by a subjective clinical observation made by a
Movement Disorder Specialist (MDS). The doctor or
patient bases medication and therapy choices on an
observed response to medication.
Reproducible objective tremor data, as is
collected by the iTrem application, will provide
doctors with more information when choosing daily
medication schedules and types of therapy. With a
larger quantity of reliable data, researchers will have
another avenue to spot trends in therapy. Actively
involving the patient may also provide some level of
comfort for the patient, increased communication
with the doctor, and more satisfaction with the care
provided (Sheldon and Kaplan, 1985).
2 TREMOR MEASUREMENT
The cost and challenge of gathering frequent tremor
data discourages the collection and aggregation of
data. In many cases, therapy choices are based solely
on the subjective clinical observation of a doctor.
These observations could work in conjunction with
objective data collection, thereby creating a
multidimensional approach
towards the treatment of
tremor (Tarsy, Vitek and Lozano, 2003).
2.1
Clinical Rating Scales
Most tremor rating scales are based on a simplistic
rating score of 0 to 4, with 0 being no detectable
tremor. Although still used, many scales have not
been validated or found to be reliable. The
Washington Heights-Inwood Tremor Rating Scale is
the only validated clinical tremor rating scale (Chen
and Swope, 2010).
The Washington Heights-Inwood Tremor Rating
Scale first has the patient hold his/her arms in front
with wrists pronated and then in a "wing" position.
The patient is also asked to pour water from one cup
into another, use a spoon to drink water, perform
finger to nose movement
s, and draw Archimedes
spirals. Tremor is rated on a scale 0 to 3, with 0
being normal. Although, this technique has been
validated, a scale of 0 to3
does not allow for subtle
differences in frequency and amplitude. The
Washington Heights-Inwood Tremor Rating Scale is
also not designed for the testing of resting tremor
(Tarsy, Vitek and Lozano, 2003).
2.2
Professional Measurement Systems
The expense and time required for doctors to use
electronic-physiologic methods like the EEG and
EMG usually discourages the use of these devices.
By attaching 16-20 electrode
s to a patients scalp, an
Electroencephalography (EEG) can record the
electrical activity along
the scalp caused by the
firing of neurons in the brain (Niedermeyer and da
Silva, 1999).
An electromyography EMG uses a very thin
needle electrode that is pl
aced through the skin into
the muscle. The electrode then picks up the electrical
activity produced by the muscles. An EMG may
cause mild discomfort
where the electrodes are
inserted and may leave the tested muscle tender
afterwards.
Both EEG and EMG are expensive and time
consuming. An average EMG takes around 15-20
minutes to complete and may cause discomfort. An
EEG can last about 1-½ hours. EEG and EMG
procedures also require the patient to be on location.
iTrem is affordable, mobile and painless.
2.3
Off-the-shelf Measurement Systems
Although off-the-shelf pr
oducts are available for
tremor measurement, there are no devices that
collect and store tremor data for review and
research. They also require that the patient and
doctor be in the same location.
Two examples of off-the-shelf tremor
measurement devices are the Tremorometor
(www.managingtremor.com) and the Stressometer
(www.tnr.fr). Designed to test for tremor in an office
or clinic, the Tremoromet
er® provides acceleration
measurements by taping a sensor to the patient's
index finger for 15-second tests. The Stressometer
has the ability to measure tremor caused by
neurological disorders, but
instead focuses on the
microscopic tremors of the nervous system as they
relate to stress.
HEALTHINF 2011 - International Conference on Health Informatics
116