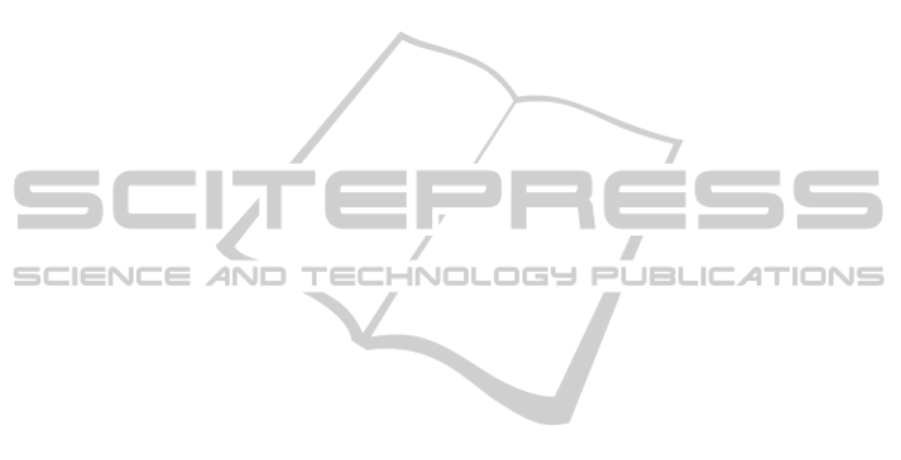 ment in order to incorporate the notion of context
and situation. We add a rich notion of context to
existing student profiles in order to provide a rich
personalization process. To be effective, learning
process must be adapted not only to the student's
profile but to the learner's context as well, creating
some kind of matching between context and profile
to provide for example the
appropriate content, na-
vigation, and recommendations. Learning processes
have to provide extremely contextualized content
that is highly coupled with context information, li-
miting their reuse in some other context. If the con-
text information is represented independently from
content information, the possibilities for reuse in-
crease.
In a broader sense,
context
describes the circums-
tances under which something occurs as well as the
interrelationships of those circumstances. Such inter-
relationships provide a semantic perspective that
restricts and narrows the
meaning of "something"
(Abarca et al., 2006). A context-aware ELS is an
application that adapts its
behavior according to the
students' context. Context-aware applications not
only use context information to react to a user's re-
quest, but also take the initiative as a result of con-
text reasoning activities (Dockhorn Costa et al.,
2007). We have developed a model based on upper-
level ontology. In this model, a student might be
involved in several overlapping contexts, and conse-
quently, his/her educational activity might be influ-
enced by the interactions
between these contexts.
Overlapping contexts contribute to and influence the
interactions and experiences that people have when
performing certain activities (Bouzeghoub and Do
Ngoc, 2008), (Yang et al., 2006), (Eyharabide and
Amandi, 2008). Our model has three levels: meta-
model, model (ontologies), and object (Eyharabide
et al. 2009). The meta-model level is represented by
an upper ontology; the model level with several on-
tologies to describe the elements that populate the
context and, in the lower level, we find the instantia-
tions of the context ontologies. In other words, the
ontology concepts of one level are the instantiations
of its immediate superior level.
We personalize an ELS for each user based on
the information stored in a student model. In our
work, the typical characteristics of students are ex-
tended to include the context dimensions having
personal, technological, pedagogical and cultural
aspects.
Personal context
is widely considered in ELS,
usually gathered in user profiles. It considers the
student's personal information (such as name or ad-
dress) and also the student's personal preferences
(like interaction preferences
, colors or layouts). In
our environment, typical ch
aracteristics of user pro-
files include age, scholarship, background, gender,
interests, knowledge, experiences, goals, behavior,
and navigational preferences.
Technological context
is related to many differ-
ent technological constraints (e.g., device processing
power, display ability, network bandwidth, connec-
tivity options, location and time). It includes con-
cepts such as browser type
and version, operating
system, IP address, devices, processing power, dis-
play ability, network bandwidth or connectivity op-
tions.
Pedagogical context
consists of multifaceted
knowledge due to many distinct viewpoints of peda-
gogical information need
ed to personalize e-
learning. In practice, many adaptive systems take
advantage of users' knowle
dge of the subject being
taught or the domain represented in the hyperspace,
and the knowledge is frequently the only user fea-
ture being modeled (Brusilovsky and Míllan, 2007).
Recently, various researches
started using different
characteristics described in other related fields, such
as personality model OCEAN (Goldberg, 1993),
cognitive (Ford and Chen, 2000) and learning styles
(for example, from Felder's model (Felder and Brent,
2005).
3.1 Cultural Context
Cultural context is referred to different languages,
values, norms, gender, social or ethnic aspects or
even ideological, political and religious aspects. It
describes cultural characteristics on different levels,
such as national, organizational or individual charac-
teristics. In turn, culture can be analyzed in some
levels: national and regional aspects, organizational
aspects, professional aspects and fields, and individ-
ual aspects. There are different cultural dimensions
proposed in the literature, but the most accepted for
national point of view are the five dimensions pro-
posed by Hofstede (1991), based on value orienta-
tions and shared across cu
ltures. According to Bos-
sard (2008) there are two ca
tegories of topics that
are affected in human computer interaction localiza-
tion, (i) presentation of information (e.g. time, date
and color format) and language (e.g. font, writing
direction, etc.); and (ii) dialog design (e.g. menu
structure and complexity,
layout, positions) and inte-
raction design (e.g. navigation concept, interaction
path, interaction speed, system structure, etc.). De-
spite some HCI works now
focusing on cross-
cultural aspects in HCI, the research of cultural-
TAKING RICH CONTEXT AND SITUATION IN ACCOUNT FOR IMPROVING AN ADAPTIVE E-LEARNING
SYSTEM
167