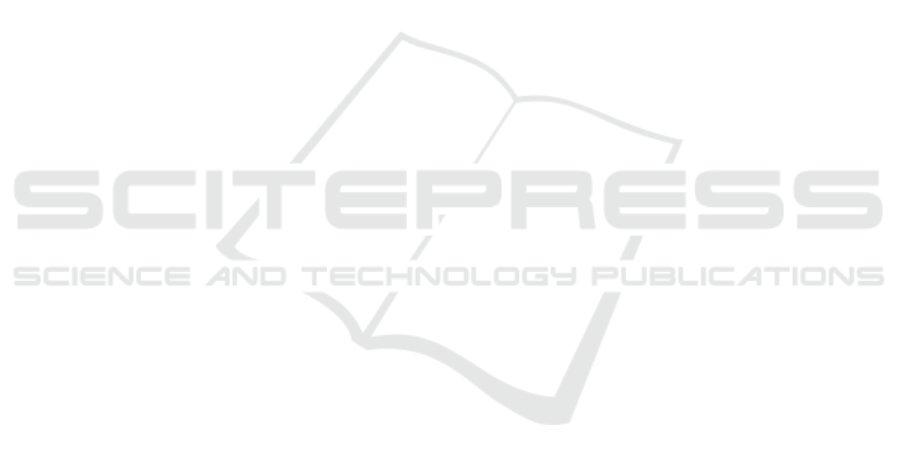 ROBUST VIDEO WATERMARKING BASED ON 3D-DWT
USING PATCHWORK METHOD
Yadoallah Zamanidoost, Satar Mirza kuchaki
Department of Electrical
Engineering, Iran University

Science & Technology, Tehran, Iran
Zhinoos Razavi Hesabi, Antonio Navarro
Department of Electr
ical Engineering, Aveiro

University, Aveiro, Portugal
Institute of Telecommunications, University Campuse, Aveiro, Portugal
Keywords: Video watermarki
ng, Human vision system, Pa

tchwork algorithm, 3D-DWT.
Abstract:
The digital watermarks have recently been rec
ognized as a solution for protecting the copyright of the
digital multimedia. In this paper, a new method for video watermarking with high transparency based on
3D-DWT is proposed. This algor
ithm is implemented on the basis of

Human Vision System (HVS). By
using the patchwork methods in Di
screte Wavelet Transform (DWT) dom

ain, this algorithm is robust
against different attacks such as frame dropping, frame
swapping, frame averaging, median filtering and
MPEG-2 video encoding. The experimental results
show that the embedded
watermark is robust and
invisible. The watermark was successfully extracted from the video after various attacks.
1 INTRODUCTION
In recent decade, information watermarking in
digital environment has attracted much interest
because of its ability in covering different aims.
Considering the high volume of video products in
recent years, special attenti
on is focused on this type
of technology. Information watermarking is
embedment of a hidden message within another
signal. This signals named cover signal can be text,
digital image, audio or video file. Watermarking
follows different aims such as authentication,
reserving right of author, copy right and control of
data spreading, amongst others.
Three challenges exist in the field of
watermarking. In this process, data embedding must
be done in such a manner that watermarked signal
keeps its transparency. On
the other hand, the signal
including hidden information may be exposed under
different processes such as filtering, geometric
transformation, adding noise, etc and after these
transformations, hidden message can be extractable.
This significant feature is called watermarking
system robustness.
With regard to application of watermarking in
video signals, high robustness in related algorithms
is a primary necessity. Another important challenge
in these systems is capacity. Capacity is by
definition the amount of information that can be put
on host signal while preserving its transparency and
robustness.
Many algorithms have been proposed for video
watermarking. First and foremost algorithm is
Hartung method (Harung, Girod, 1998). This
method is based on spread spectrum algorithms and
is executable on uncompressed and compressed
video signals. In addition to this method, various
algorithms have been considered to do watermarking
on uncompressed and compressed video signals like
data embedding in 3D-DCT domain (park, Lee, and
Moon, 2006) and 3D-DWT (Angiang, Jing, 2007)
for uncompressed video. There are other patterns in
which watermarking algorithms related to still
images are used and motion characteristics of video
have been used as parameters to modify presented
designs.
Patchwork algorithm was used for the first time
in image watermarking implemented on the basis of
comparison of two groups average, variance or other
signal properties (Yeo, Kim, 2003). This method has
been used in different transformation fields such as
DCT and DWT. (Kii, Onishi, Ozawa, 1999),
109
Zamanidoost Y., Mirza Kuchaki S., Razavi Hesabi Z. and Navarro A..
ROBUST VIDEO WATERMARKING BASED ON 3D-DWT USING PATCHWORK METHOD .
DOI: 10.5220/0003312001090113
In
Proceedings

of

the

International

Conference on

Imaging

Theory

and

Applications

and

International

Conference on

Information

Visualization

Theory
and Applications
(IMAGAPP-2011), pages 109-113
ISBN: 978-989-8425-46-1
Copyright
c

2011 SCITEPRESS (Science and Technology Publications, Lda.)