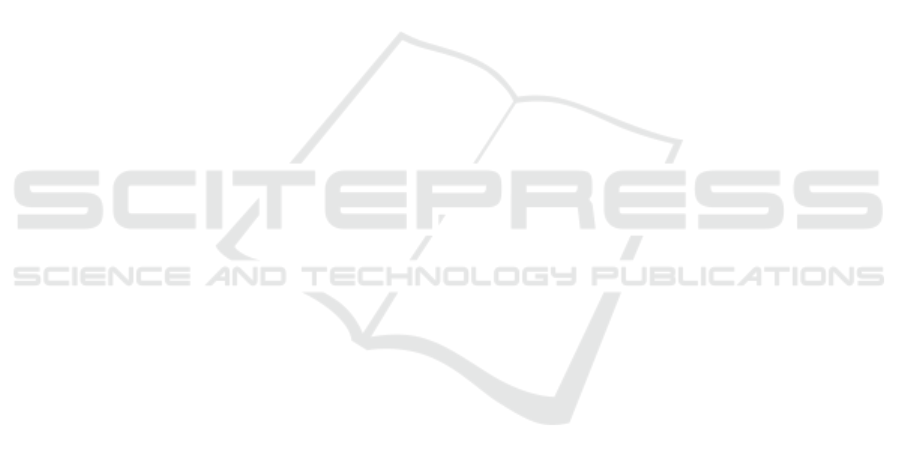 MUSCLE ACTIVATION THRESHOLDS BEFORE
AND AFTER TOTAL KNEE ARTHROPLASTY
Protocol of a Randomized Comparison
of Minimally Invasive vs. Standard Approach
Carlos J. Marques
1, 2
, Hugo Gamboa
4
, Frank Lampe
3
, João Barreiros
1
and Jan Cabri
5
1
Faculty of Human Kinetics, Technical Un
iversitty of Lisbon, Lisbon, Portugal
2
Physikal Therapy and Rehabilitation Department,
ENDO-Klinik Hamburg, Hamburg, Germany
3
Joint Replacement Center, Schön Klinik
Hamburg-Eilbek, Hamburg, Germany
4
Physics Department, Sciences and Technology Facult
y, New University of Li

sbon, Lisbon, Portugal
5
Department of Physical Perfor
mance, Norwegian School of Spo

rt Sciences, Oslo, Norway
Keywords:
Total knee replacement, Minimally invasive surgery, Brake response time, Reaction time, Automobile
driving, Muscle activation thresholds.
Abstract:
After total knee arthroplasty (TKA) patients often as
k when they can resume car driving. This question was
the aim of some studies in the past, however it is not clear whether minimally invasive surgery (MIS) for
total knee replacement has benefits in terms of faster
recovering times. With the present study protocol the
effects of two surgery techniques
for TKA (MIS vs. standard appro

ach) on motor performance parameters
will be tested during the performance of an emergenc
y brake in a car simulator. The brake response time
components and the muscle activation thresholds of four muscles involved in the task will be the outcomes
of the study.
1 INTRODUCTION
Minimal invasive surgery (MIS) for total knee
arthroplasty (TKA) has been used for several years
as an alternative to stan
dard approaches. Different
MIS techniques have been described in the literature
(Laskin, 2003): mini-arthrotomy, mini-midvastus
(Floren et al., 2008, Haas
et al., 2006), medial
squad-sparing and mini-subvastus (Schroer et al.,
2008). Supporters of MIS techniques go from the
assumption that a smaller soft tissue injury with a
reduction of the muscle quadriceps lesion leads to a
faster rehabilitation with better early functional
outcomes, less pain and shorter stay duration. Critics
fear a reduction of the intr
a-operative overview with
consecutive failure especially in relation to the
alignment of the prosthesis.
After TKA patients frequently ask when they can
resume car driving. Five studies on this topic were
published in the past years (Spalding et al., 1994,
Pierson et al., 2003, Marques et al., 2008b, Marques
et al., 2008a, Dalury et al., 2010). All studies
investigated the effects of TKA on brake response
time (BRT), an important human factor used in
traffic accident prevention and research. The results
of the studies document a BRT increase after right
TKA. The time frame needed
for the BRT to return
to preoperative values varied among the studies and
ranged from 8 (Pierson et al., 2003) to 4 weeks
(Dalury et al., 2010). In a study by Dalury and
colleagues (2010), where the patients were
submitted to "contemporary TKA with less tissue
disruption", the BRT of all patients returned to
preoperative values 4 weeks after surgery. A small
group of patients reached the preoperative values
already 2 weeks after surgery.
The aim of this randomized controlled trial is to
study the effects of two su
rgical technics used for
TKA (MIS vs. standard approch) on motor
performance parameters such as brake response time
(BRT), reaction time (RT), foot transfers time
(FTT), brake pedal traveling time (BPTT) and the
activation thresholds of four muscles of the right leg
during the performance of a emergency brake in a
car simulator.
544
Marques C., Gamboa H., Lampe F., Barreiros J. and Cabri J..
MUSCLE
ACTIVATION
THRESHOLDS
BEFORE
AND
AFTER
TOTAL
KNEE
ARTHROPLASTY
-
Protocol
of
a
Randomized Comparison
of
Minimally
Invasive vs. Standard Approach .
DOI: 10.5220/0003318505440547
In
Proceedings of the International Conference on Bio-inspired Systems and Signal Processing
(BIOSIGNALS-2011), pages 544-547
ISBN: 978-989-8425-35-5
Copyright
c

2011 SCITEPRESS (Science and Technology Publications, Lda.)