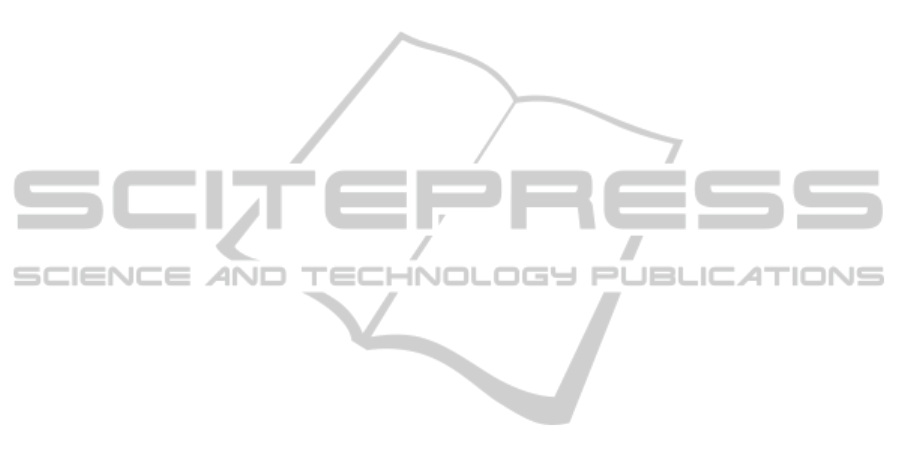 to share complex resources which are however
remaining under control and in ownership of the VO
member organisations. Grids natively supports
project oriented collaborative environment with
sharing resources committed/donated by the VO
members. Clouds are considered as a technology for
provisioning complex computing resources,
applications and increasingly infrastructure
resources and services on-demand on the pay-per-
use base.
Typically business relations between provider
and customer are expressed in the Service Level
Agreement (SLA) that defines the services provided
by the provider, including security services that are
provided as a part of the provider Cloud
environment. The offered/provided services are
uniform and cannot be modified or configured by
user what creates problems for their integration into
the existing user infrastructure or building effective
project based collaborative environment. With wider
adoption of the Cloud infrastructure services and
their integration into organisational IT infrastructure
the demand for dynamically configurable/
manageable composable services will be growing.
The solution for mentioned problems can be seen in
provisioning manageable, dynamically configured
services that support a
ll stages of on-demand
infrastructure services provisioning. This problem is
being researched as a part of the GEANT3 JRA3
Composable Services activ
ity (GEANT Project) and
GEYSERS project Logical Infrastructure
Composition Layer (LICL) definition and design
(GEYSERS Project).
3 THE COMPOSABLE SERVICES
ARCHITECTURE (CSA)
The Infrastructure as a Serv
ice provisioning involves
dynamic creation of infrastructure consisting of
different types of resources together with necessary
control and management planes, all provisioned on-
demand. The proposed CSA provides a framework
for the design and operation of the
composite/complex services provisioned on-
demand. It is based on the component services
virtualisation, which in its own turn is based on the
logical abstraction of the (physical) component
services and their dynamic composition. Composite
services may also use the Orchestration service
provisioned as a CSA infrastructure service to
operate composite service specific workflow.
Figure 2 shows the major functional components
of the proposed CSA and
their interaction. The
central part of the architecture is the CSA
middleware that should ensure smooth service
operation during all stages of the composable
services lifecycle.
Composable Services Middleware (CSA-MW)
provides common interaction environment for both
(physical) component services and
complex/composite services, built with them.
Besides exchanging messages, CSA-MW also
contains/provides a set of basic/general
infrastructure services required to support reliable
and secure (composite) services delivery and
operation:
•
Service Lifecycle Metadata Service (MD SLC)
that stores the services metadata and in
particular the services state and the provisioning
session context.
•
Registry service that co

ntains information about
all component services and dynamically created
composite services. The Registry should support
automatic services registration.
•
Logging service that can be

also combined with
the monitoring service.
•
Middleware Security services that ensure secure
operation of the CSA/middleware.
Note, both logging and security services can be
also provided as component services that can be
composed with other services in a regular way.
The CSA defines also Logical Abstraction Layer
for component services and resources that is
necessary part of creating services pool and
virtualisation. Another functional layer is the
Services Composition layer that allows presentation
of the composed/composite services as regular
services to the consumer.
The Control and Management plane provides
necessary functionality for managing composed
services during their normal operation. It may
include Orchestration service to coordinate
component services operation, in a simple case it
may be standard workflow management system.
CSA defines a special adaptation layer to support
dynamically provisioned Control and Management
plane interaction with the component services which
to be included into the CSA infrastructure must
implement adaptation layer interfaces that are
capable of supporting major CSA provisioning
stages, in particular, servi
ce identification, services
configuration and metadata including security
context, and provisioning session management.
The application or service middleware layer can
be defined as an additional upper CSA architecture
layer to provide application – infrastructure interface
DEFINING GENERIC ARCHITECTURE FOR CLOUD IAAS PROVISIONING MODEL
81