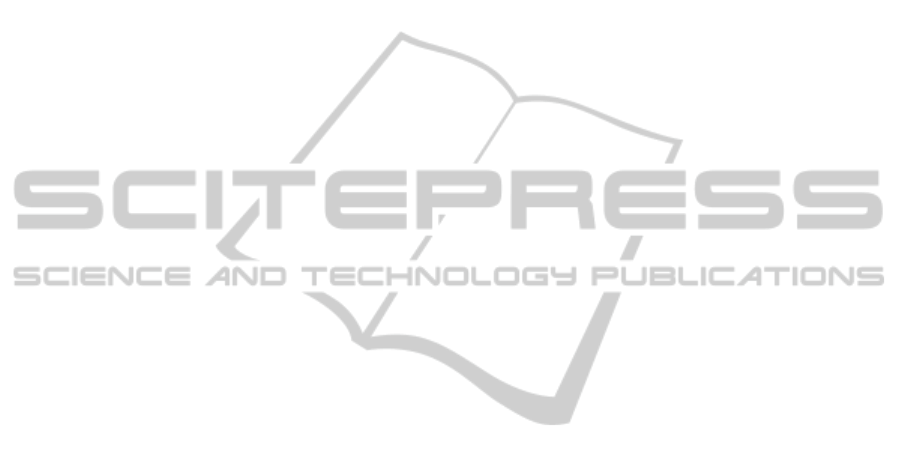 earth atmosphere over Texas, on Feb 1, 2003, the
shuttle disintegrated
claiming the lives of all seven
of its crew
. If NASA had recognized the relevance
of information about the TSSC and had requested
imaging from DOD, there would have been a rescue
procedure available by spacewalk for repairmen
(Wilson 2003). At the time of the accident, there
were the policy guidelines in NASA stating that
when a possible strike is
reported, if there is any
TSSC damage, the spacewalk repairmen procedure
must be operated. The protocol had been also
established between NASA and DOD for high
resolution imaging. Therefore, although the
capability and the guidelines were available, NASA
could not recognize the relevance of information,
which led to deny image request and accordingly
death of seven people as well as loss of Space
Shuttle Colombia. NASA management, bombarded
with irrelevant and loosely relevant information,
could not recognize which policy should be applied
in the situation and which information is required to
be gathered. They could not realize the high
possibility of debris strike. as relevant information
for cooperation, NASA management should have
been aware of the accrued information of TPS but
One of the policy rules in this case says that when
a possible strike is reported, if there is any TPS
damage, the spacewalk rescue procedure must be
operated. Although NASA management team did
not know the TPS damage, there existed a possibility
implying that TPS might have been damaged and it
was possible for NASA to recognize that the policy
rule was going to be broken. In fact, if NASA had
considered TPS damage as relevant information, it
would have asked DOD for high resolution images
to find out the possible damage. Then, recognizing
the damage in TSP, NASA would have operated
space walk rescue procedure. However, when the
strike was reported as an event, the TPS damage as
the condition that the policy rule was a relevant
information, was overlooked by NASA.
NASA was not aware of TPS damage and
therefore, they decided
to simply classify the
damage as turnaround effect
rather than asking DOD
for imaging and investigating if it is really
turnaround effect i.e. shortest path. Applying MAAP
in this situation, we see that NASA becomes aware
of the TPS damage; although it does not implicitly
know there is any damage or not, it just recognizes
that TPS damage is a useful information. Therefore,
NASA recognizes that TPS damage is useful as well
as turnaround effect. Thus
, NASA would choose to
ask DOD for imaging becaus
e there is an option in
future, which satisfies the implicitl knowledge about
truth or falsehood of TPS damage and the
turnaround effect.
We applied the MAAP strategy of awareness to
the Space Shuttle Columbia disaster case, and
implemented it using the NetLogo MAAP library.
We designed four different policies and out of these
policies, we made eighteen policy rules. We also
designed ten different scenarios, that were similar to
the real incident reported
in (Wilson 2003). Some of
these scenarios required
a policy rule to react
correctly and some of them did not. Our simulation
involved eighteen
steps where in step 1 it chose only
one policy rule, in step 2, it chose two and so on.
The program repeated each
step one hundred times
while each time it selected random policy rules and
chose a random scenario out of the ten designed
scenarios. The simulator ra
n each selected scenario
with policy rules following MAAP and without
policy rules following the standard Logic of General
Awareness. The program records the total number of
the failures of each of the steps with and without
using MAAP. (Failure was defined as not doing a
certain action and not achieving a certain situation
given to the simulator for each scenario.) Taking this
simulation into account, we
found that the reason
why the improvement had a "kink" at two points
was that at these two steps, the policy rules did not
match with the scenarios i.e.
received events
and
done actions.
This actually happened because of the
randomized procedure taken to generate the input
data. In other words, the policies taken were not
related to the chosen scenario in the "kink" points.
However, as the number of policy rules increased,
not in all scenarios the chosen policy rules were
found to be useful. In fact, although the overall
improvement remains positive, in order to have
better performance, the policy rules should be
appropriate for a chosen scenario. The overall
outcome for this evaluation is that MAAP by
increasing the number of policy rules becomes a
more effective methods. This is actually supported
by what is proposed as
a fundamental in MAAP and
suggested in awareness model of DEN-ng (Strassner
et al 2009).
5 CONCLUSIONS
Research in CSCW and intelligent agents
demonstrated the need for a definitive method to
compute awareness. This pa
per introduces MAAP as
a modelling method based on LGA and proposes the
use of policy rules as an alternative source of
MODELING AWARENESS OF AGENTS USING POLICIES
357