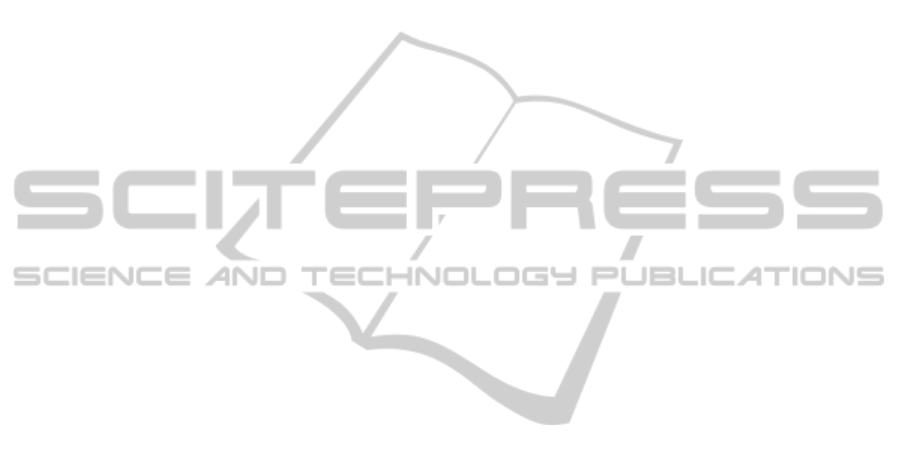 Micro enterprises, small subcontractors, and
freelancers are frequently involved in various
projects by different contractors. The goal is to
include the communication into the new method. If
an extra step, such as
to save communications
between users or to disseminate new information to
users, is necessary, then people will soon start to
avoid the tool or use it thriftily. Users need to be
able to use the tool without purposefully using it.
Plug-ins to the standard e-mail software would solve
this issue.
License costs should al
so be reasonable to
implicitly avoid the sharing of accounts.
To address the compatibility issue stemming
from the various hardware and software in use at the
participating firms, the tool must be independent of
operating systems. Hence, a web-based tool would
be the fastest available solution without any
implementation at all. Interface issues because of
proprietary EIS would beco
me obsolete. The main
contractor could implement the web-based tool into
the used EIS and its databases; the subcontractor
could use the web-based software to manage and
share information and data
for a specific project with
the contractor; and files commonly used within a
project could be stored within the web-based
software for easy retrieval by subcontractors who
need access to the information quickly.
Also, overall time schedules need to be
accessible through the new
tool without confusing
Graphical User Interfaces (GUIs). Overall, the
responsibility for a task or project needs to be
allocated appropriately and clear at any time. For
example, if a task is cr
eated, then it needs to be
assigned to a person, who then is in charge until the
task is complete. In addition, the organizational
chart for each process must always be up-to-date and
clear at any given time.
Tasks, as part of processes always need to be
"owned" by somebody in order to avoid mistakes
(Burnickl, 2010). For this reason, an unsophisticated
task-allocation tool is essential. If a task is processed
by a variety of involved
team members, there must
always be the "task-owner" that leads the
management of the single step in the process. This
clarifies a user's role and responsibility in the
process to all interested parties.
Reports and evaluations are gaining more and
more importance for leading personnel. The current
state of the projects and processes needs to be
present and easy to inspect. Visualized status
reports, such as the traffi
c light principle or status
bars, can easily indicate the
current standing of tasks
and overall projects. This report will support
managers and leaders in their supervisory roles. A
quick intervention is possible when responsibilities
are clear.
As networks are getting more complex and
short-dated through the vicissitude of the market,
this topic provides suffi
cient reasons for deeper
research. The single connections and interfaces of
team members over an overall
Mesh of
Subcontractors
need to be considered for future
studies, as many issues arise due to sweeping
approaches.
ACKNOWLEDGEMENTS
We wish to thank Kathryn Fuller for proof-reading
the manuscript.
This paper was supported by Internal Grant
Agency of University of West Bohemia. Project No.
SGS-2010-065 "Multidisciplinary Design Optimi-
zation and Operation of production system in digital
factory environment".
REFERENCES
Adelsberger, H., Lazansky, J., Marik, V. 1995. A
Comprehensive Guide to State-of-the-Art CIM
Solutions. Springer-Verlag, Band 973, Lecture Notes
Al-Hammad, A., 2000. Common Interface Problems
among Various Construction Parties. In
Journal of
Performance of Constructed Facilities, Vol. 14, Issue
Berry, A., 1997. SME Competitiveness: The Power of
Networking and Subcontracting. In
IFM
. Inter-
American Development Bank.
Bramorski, T., 2008.
A Case Study of ERP Implemen-
tation
, University of Wisconsin.
Burnickl, P., 2010.
Enterprise Information Systems – The
Management of Data, Information and
Responsibilities in European SMEs
, University of
Lehtinen, U., 2001.
Changing Subcontracting

, Oulu
University Press.
Standish Group, 2009.
CHAOS Summary 2009
, Standish
Group Boston, Massachusetts.
Vintean, A., 2008.
Non Verbal Communication in
Business Life
, MPRA Munich Personal RePEc
Archive, Paper Nr. 6732.
Zarnekow, R., Brenner,
W., Pilgram, U., 2006.

Integrated
Information Management
, Springer-Verlag. ISBN 3-
540-32306-6.
ENHANCING DATA EXCHANGE AND MANAGEMENT SUPERVISION IN A COMPLEX MESH OF
SUBCONTRACTORS - A Theoretic Approach to Counter Interface Issues in Micro-, Small- and Medium-sized
Enterprises
99