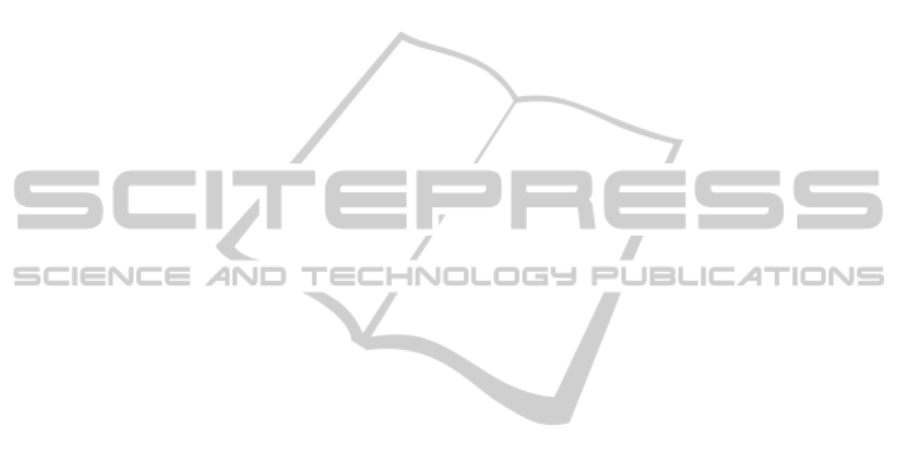 Bajwa, Imran Sarwar, Lee, Mark G., Bordbar, Behzad.
2011. SBVR Business Rules Generation from Natural
Language Specification. AAAI Spring Symposium
2011, San Francisco, USA. pp.2-8
Börstler, J. 1999. User - Centered Requirements
Engineering in RECORD - An Overview. Nordic
Workshop on Programming Environment Research
NWPER'96, Aalborg, Denmark:149-156.
Overmyer, S. V., Rambow, O. 2001. Conceptual Modeling
through Linguistics Analysis Using LIDA. 23rd
International Conference on Software engineering,
July 2001
Perez-Gonzalez, H. G., Kalita, J. K. 2002. GOOAL: A
Graphic Object Oriented Analysis Laboratory. 17th
annual ACM SIGPLAN conference on Object-
oriented programming, systems, languages, and
applications (OOPSLA '02), NY, USA: 38-39.
Harmain, H. M., Gaizauskas R. 2003. CM-Builder: A
Natural Language-Based CASE Tool for Object-
Oriented Analysis. Automated Software Engineering.
10(2):157-181
Oliveira, A., Seco N. and Gomes P. 2006. A CBR
Approach to Text to Class Diagram Translation.
TCBR Workshop at the 8th European Conference on
Case-Based Reasoning, Turkey, September 2006.
Anandha G. S., Uma G.V. 2006. Automatic Construction
of Object Oriented Design
Models [UML Diagrams]
from Natural Language Requirements Specification.
PRICAI 2006: Trends in Artificial Intelligence, LNCS
4099/2006: 1155-1159
Bajwa I. S., Samad A., Mumtaz S. 2009. Object Oriented
Software modeling Using NLP based Knowledge
Extraction. European Journal of Scientific Research,
35(01):22-33
OMG. 2008. Semantics of Business vocabulary and Rules.
(SBVR) Standard v.1.0. Object Management Group,
Available: http://www.o
mg.org/spec/SBVR/1.0/
Toutanova. K., Manning, C. D. 2000. Enriching the
Knowledge Sources Used in a Maximum Entropy
Part-of-Speech Tagger. In Joint SIGDAT Conference
on Empirical Methods in Natural Language Processing
and Very Large Corpora: 63-70.
Li, K., Dewar, R. G., Pooley, R. J. 2005. Object-Oriented
Analysis Using Natural Language Processing,
Linguistic Analysis (2005)
Bajwa I. S., Hyder, I. S. 2007. UCD-generator - A LESSA
application for use case design, International
Conference on Information and Emerging
Technologies, 2007. ICIET 2007.
Callan. R. E. 1994. Building Object-Oriented Systems: An
introduction from concepts to implementation in C++.
In Computational Mechanics Publications, 1994.
Hirschman L., and Thompson, H. S. 1995. Chapter 13
evaluation: Overview of evaluation in speech and
natural language processing. In Survey of the State of
the Art in Human Language Technology.
Berry M. D., 2008. Ambiguity in Natural Language
Requirements Documents. In Innovations for
Requirement Analysis. From Stakeholders' Needs to
Formal Designs, LNCS-5320/2008:1-7
Ormandjieva O., Hussain, I., Kosseim, L. 2007. Toward A
Text Classification System for the Quality Assessment
of Software Requirements written in Natural
Language. in 4th International Workshop on Software
Quality Assurance (SOQUA '07):39-45.
Bajwa, I. S., Choudhary, M. A. (2006) "A Rule Based
System for Speech Language Context Understanding"
Journal of Donghua University, (English Edition)
23
(6), pp. 39-42.
Denger, C., Berry, D. M. Kamsties, E. 2003. Higher
Quality Requirements Specifications through Natural
Language Patterns. In Proceedings of IEEE
International Conference on Software-Science,
Technology \& Engineering (SWSTE '03):80-85
Ilieva, M. G., Ormandjieva, O. 2005. Automatic
Transition of Natural Language Software
Requirements Specification into Formal Presentation.
in proc. of Natural Language Processing and
Information Systems LNCS- 3513/2005:427-434
ICEIS 2011 - 13th International Conference on Enterprise Information Systems
110