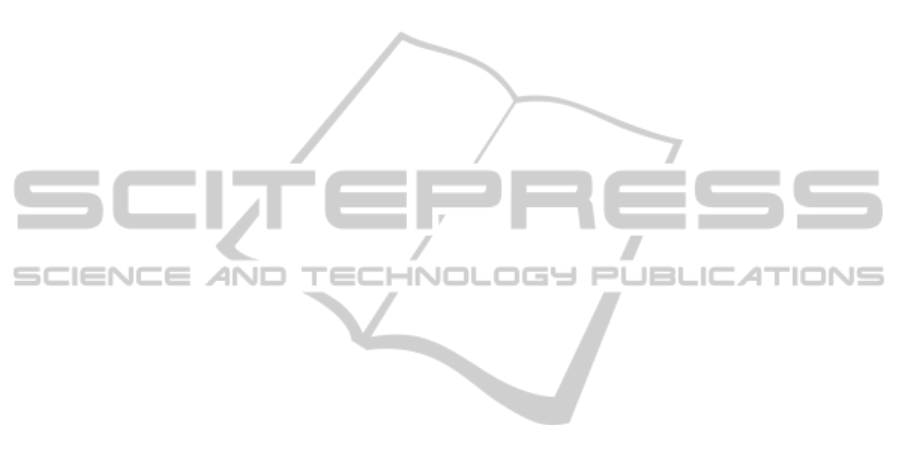 Since business rules are identified in a way that it
is readable by human and machine and it is specified
that which rules are related to which activity and
which agent is carrying out that activity, any
changes in these rules can be reflected immediately.
In addition, Database designed based on ontology
chart is immune from redesign, and extendable to
adapt to future changes in activities.
In conclusion the advantages of proposed tools
and techniques are to ma
ke the co-design process
flexible enough to be adaptable to changes. In other
words, it will be able to adapt and adjust to future
needs. Therefore, the co-design model is well-
defined, adaptable and extendable, and helps
organisation to manage problems and changes
effectively as it did for the shipping company.
That "information is an asset" is a common
statement. Therefore it should be better managed.
Although this makes sense, it does not get the
information management activities funded. Although
the first step to have a good information
management is to standardise its activities, a good IT
system should be employed due to the overload of
information. In this paper, we proposed a co-design
method which helps to design a better information
management practice by involving people from
different disciplines aligned with IT systems. A
shipping company is exam
ined as a case study and
findings are discussed. Adopted tools and techniques
in the co-design model are industry standardised; it
makes the co-design model easily applicable and
users can spend time on main and new principles
instead of learning new techniques. This also
facilitates communications of concerns and
objectives. As a result of several follow up
interviews with related stakeholders, the benefits of
employed system identified and brought here.
Future work includes extending the norm analysis
to provide a formal procedure for capturing
communications and norms. In addition, the problem
identification and conflict resolution stages, which
are quite informal and does
not have strict structure,
needs further research regarding cultural, social, and
individual behaviour towards change; due to the fact
that the proposed change
s might cause resistance
against change or alter the change process since
individuals have their own agendas.
REFERENCES
Abdul Karim, N. S., Hu
ssein, R., 2008. Managers'
perception of information management and the role of
information and knowledge managers: The Malaysian
perspectives.
International Journal of Information
Management
, 28:2. 114-127 .
AIIM: Association for Information and Image
Management. Retrieved 10
15, 2010, Association for
Information and Image Management (2010).
Best, D. E., 1996.
The Fourth Resource: Information and
Its Management
. Aldershot, Hants: Aslib/Gower.
Beynon-Davis, P., 2009. Significan
t threads: The nature of
data.
International Journal of Information
Management
, 29:3, June 2009, pp 170-188.
Blazic, A. J., Saljic, S.,
2010. Confidentiality Labeling
Using Structured Data Types.
Fourth International
Conference on Digital Society
.
Burk, C. F., Horton, F. W., 1988.
Infomap: A Complete
Guide to Discovering Corporate Information
Resources
. Englewood Cliffs, NJ: Prentice Hall.
Buede, D. M., 2009.
The engineering design of systems:
models and methods
, 2nd edition, W

iley-Blackwell.
Checkland, P., Schol
es, J., 1990. Soft

Systems
Methodology In Action
. Chichester, West Sussex,
England.: John Wiley & S
ons Ltd, Baffins Lane.
Daft, R. L., 2007.
Organization Theory and Design
.
Hampshire, UK: South Western Educational
Publishing.
Daft, R. L., 1998.
Organization Theory and Design
. the
University of Michigan, USA: South-Western College
Publishing.
Jiang, L., Barone, D., Borgida, A., Mylopoulos, J., 2009.
Measuring and Comparing Effectiveness of Data
Quality Techniques,
proceeding of The 21st
International Conference on Advanced Information
Systems Engineering
(CAiSE'09), pp. 171–185,
Amsterdam, The Netherlands.
Ladley, J., 2010. Making Enterprise Information
Management (EIM) Work for Business: A Guide to
Understanding Information as an Asset.
Elsevier
Liu, K., Sun, L., Bennett, K
., 2002. Co-Design of Business
and IT Systems.
Information Systems Frontiers
, 4:3,
pp 251-256.
Liu, K., 2000.
Semiotics in Information Systems
Engineering
. Cambridge University Press, UK.
Mathkour, H., Touir, A., Al
-Sanie, W., 2005. Automatic
Information Classifier Us
ing Rhetorical Structure
Theory.
Advances in Soft Computing: Intelligent
Information Processing and Web Mining
, pp. 31: 229-
236.
Newman, D., Logan, D., 2008
. Gartner Introduces the
EIM Maturity Model. Gartner, Inc.
Nicolls, W., 2002.
Implementing Company Classification
Policy with the S/MIME Security Label
. RFC 3114.
Ortis, I., Pallares, A., 2007.
Retail/Wholesal

e, Industry-
Specific Applications
Investment Plans

. International
Data Corporation (IDC).
Owens, I., Wilson, T. D., Abel
l, A., 1997. Information and
business performance: a study of information systems
CO-DESIGN OF AN ADAPTABLE SYSTEM FOR INFORMATION MANAGEMENT
331