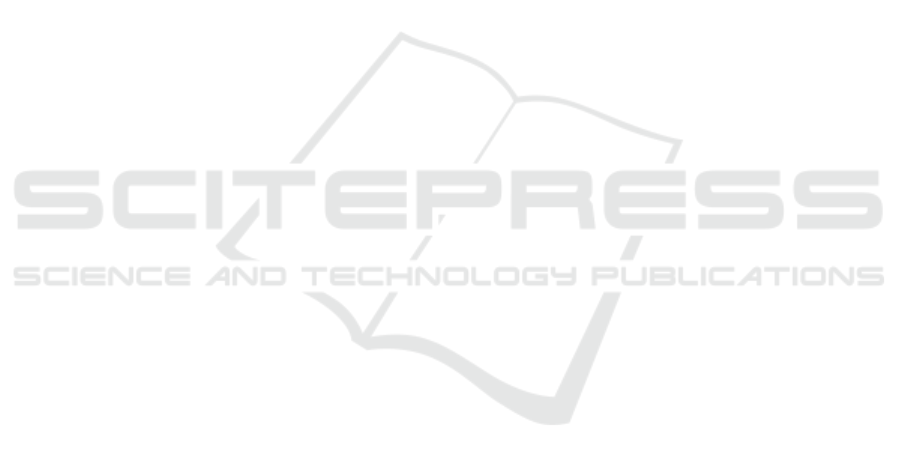 PREDICTIVE MODEL OF RAIL CONSUMPTION FOR
BEIJING SUBWAY LINE 2
Lin-rong Pang, Yi-hong Ru
School of Economics
&
Management, Beijing Jiaotong Un
iversity, Beijing 100044, China
Zi-kui Lin
School of Economics
&
Management, Beijing Jiaotong Un
iversity, Beijing 100044, China
Keywords:
Beijing Subway Line 2, Steel Rail Cons
umption, Fuzzy Time Series Prediction Model.
Abstract:
This paper focus on the rare researched project,
the consumption of subway steel rail based on quantitative
analysis; make a Fuzzy Time Series Prediction Model for the aggregate consumption of the steel rail
expended in subway. Set Beijing Subway Line.2 as a ca
se object, make an analysis and give a prediction,
conclude the rule of steel rail cons
umption, the result provides a scientific basis for manage

ment of Beijing
subway steel rail maintenance.
1 INTRODUCTION
As the development of science and urbanization, the
effective rail transportation plays more and more
important roles in modem cities nowadays. The
transportation development history in western
countries shows us that the only way to better the
urban traffic fundamentally is to adopt urban track
transportation or so called mass transit (made up of
subway and light rail). Great traffic volume, fast,
safe, punctual, eco-friendly,
energy saving, subway
release great pressure of urban traffic, accelerating
the city development as an essential part of mass
transit.
From domestic and international practice, as the
improvement of traffic volume and vehicles there
exist many problems that is exigent to be solved in
urban subway Operation. One of the most important
problem is how to manage the consumption of
materials in subway scientifically.Subway materials
consumption increase year
by year, requires a large
amount of money on subway line maintenance. In
such a realistic condition, metro lines material costs
budget is becoming more and more important
2 REVIEWS
As the main bearing parts of urban rail transit, rail
bares the reciprocal action
of train wheels directly.
The statues of the steel ra
il affect the whole urban
transit, and the relations between the two had been
studied for a long time. Bu
t most of the researches
are based on main line railway. Even though there
are many similarities between subway and main line
railway, there do exist some differences that can't be
ignored. The main line railway is fast, low traffic
volume, heavy loaded while
the subway run high
traffic volume, light loaded
and mostly concentrated
on safety.
The last decade saw the st
art of studies on urban
rail transit; the studies endure a period that is
focused on main line railway. Starting with
quantitative analysis on steel rail consumption(Cao
Minghua, Chen Yonggui, 2008; Matsumoto K, Suda
Y, et al., 2006), several scholars are looking into the
cause of the consumption(YU Chunhua, 2007).
And some scholars turn to the area of the
management steel rail maintenance. It aims to lower
the consumption and cost, while the urban transit
runs smoothly. This project has been divided into
two levels, on one hand is to replace the badly
fatigue damaged steel rail, maintain the rail with oil
on time (Liu Canlong, 2008; Matsumoto K, Suda Y
489
Pang L., Ru Y. and Lin Z..
PREDICTIVE MODEL OF RAIL CONSUMPTION FOR BEIJING SUBWAY LINE 2.
DOI: 10.5220/0003550904890492
In
Proceedings of the 13th International Conference on Enterprise Information Systems
(ICEIS-2011), pages 489-492
ISBN: 978-989-8425-56-0
Copyright
c

2011 SCITEPRESS (Science and Technology Publications, Lda.)