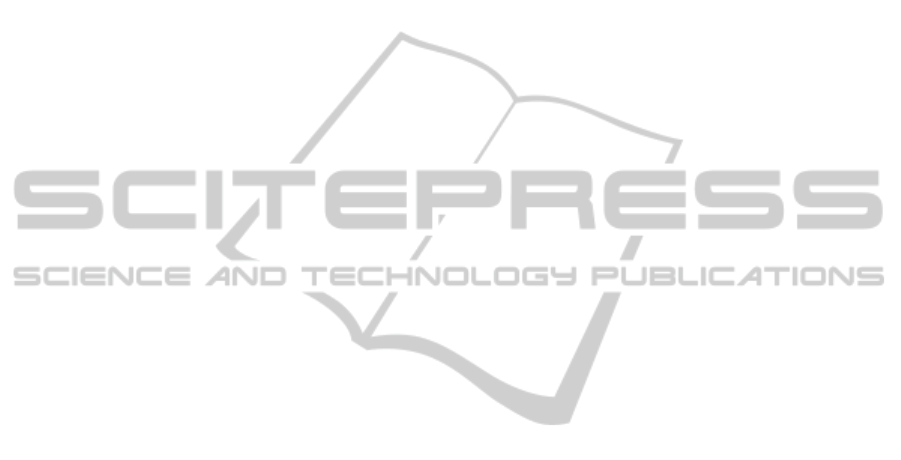 harm the environment.(Font and John Tribe, 2001).
However, the 'involuntary green travel' was de
fi

ned
as reduced CO
2
emission travel imposed by
government regulations (Nawjin and Peeters, 2010).
Many researchers study the green tourism
production in different perspectives. There's a
obvious positive relationship between corporate
social responsibility and financial performance.
(Margolis and Walsh, 2001) Pontus Cerin (2003)
noted that the enterprises actively engaging in the
discussion of environmental protection claim that
they get added value _brand_from social
identity.The objectives of sustainable development
must be a part of the overall destination
development strategy, the purpose of which is to
achieve the highest socioeconomic impact on the
local community and to optimize the quality of life
of the local population, and its current and future
generations. GRA
Č
AN etc. (2010) indicates that the
expenditure saving from energy saving and emission
reduction becomes the income of enterprise,
meanwhile makes profit for
environment and society.
Gössling (2001) etc. studies on the energy
consumption and CO
2
emission of tourism activities.
Large numbers of literatures studies on two
aspects: the destruction of tourism on natural
resources(Gössling, 1999
;
Vail and Hultkrantz, 2000)
and the measure of protecting environment and
reducing the adverse environmental impact of
tourism during tourism development (Davis et al.,
2001; Page, 2002).Some researchers studied on the
environmental guidelines, certification system, the
"best practice" and policy formulation and
implementation for tourism development.
(Bohdanowicz, 2006; Judith, 2010). Other
researchers studied on the environmental
responsibility of tourism business managers, owners
and employees and tourists' awareness and behavior
toward green tourism. (Bohdanowicz, 2006;
Kathleen, 2009).
However, there's seldom any researches studying
on the relationship between environmental attitude
and green tourism behavior. (Wang et al.,2010; Luo,
Wu, Deng, 2009; Chien-Wen and Chien-Pei, 2008).
On the domain of tourism, Formica and Uysal (2002)
has encouraged researchers to combine environment
attitudes with tourism research, because people's
attitude toward the use of nature and resource will
affect the decision-making process of destination.
There are other researchers studying on the impact
of the green attitudes and the production of certain
groups. (Gu, Chris and Kaye, 2009) This paper
studies on the differen
ce of green tourism
consumption behavior among tourists holding
different environmental attitude, in order to
contribute to the development of green tourism.
3 THEORETICAL FRAMEWORK
AND ASSUMPTIONS
3.1
Environmental Attitudes and
Green Tourism Consumption
Behaviour
Environmental attitude is a tendency that people
incline to protect the environment in a relatively
sustainable and organized way, which is acted in the
name of environment protection and should be
noticed and concerned. Essentially speaking, the
environmental crisis results from the adverse
environmental behavior. The theory of reasoned
action and the theory of planned behavior claim that
the best way to predict people's behavior is to
comprehend their behavioral intention. Moreover,
the behavioral intention has three influence factors:
behavioral attitude, subjective norm and perceived
behavioral control, codetermining behavioral
intention and behavior. (Yu, Wang and Yang, 2000)
According to these theories, and in consideration
that previous study indicates environmental attitude
and green behavior has certain positive correlation
(Luo, et al. 2009; Chien-Wen and Chien-Pei, 2008),
this paper proposes this hypothesis:
H1: Environmental attitude has positive
influence on green tourism consumption behavior.
3.2 Anthropocentrism, Ecocentrism
and Green Tourism Consumption
Behaviour
Values play an important role in individual
consumers' behavior, attitude and decision-making,
which can enhance the tourists' understanding to
green tourism product and behavior, induce the
tourists' demand and desire to green tourism
consumption, thus promote green tourism
consumption behavior. As two kinds of incompatible
environmental values, the anthropocentrists
emphasize human's subjective initiative, whereas
the ecocentrists claim that human exist as part of the
nature.
The anthropocentrists regard themselves as the
central and most significant entities in the universe,
asserting that the whole interests and long-term
benefits of human being are the starting and terminal
point of handling the man-nature relationship and
ICEIS 2011 - 13th International Conference on Enterprise Information Systems
458