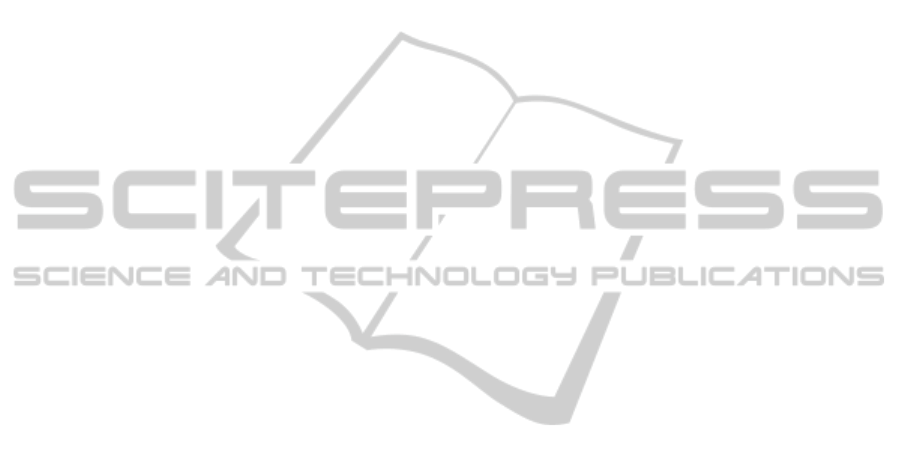 Call to Action for NGA, 2009). All these efforts
would set this technology
to find its acceptance for a
broader use in the global healthcare. With
contributing factors such as increased mobility,
changing lifestyles and
the increasing ageing
population worldwide, the market for ePrescribing is
expected to grow (Smith, 2006). It should be
mentioned that ePrescribing must be understood in
the context of the whole medicines use process.
Beyond central stakeholders
(e.g. doctors, nurses
and pharmacists) are many other healthcare
professionals who are potential users of ePrescribing
if and when they need to review a patient's
medication, like staff of insurance agencies and
hospital staff (Lohr et al, 2010; Trend Micro, 2010).
The motivation of individual healthcare
professionals to use ePrescri
bing is a critical issue.
Healthcare professionals be
yond using ePrescribing
service need to understand the overall vision of a
more robust medicines use practice and the change
that accompanies an ePrescribing implementation.
To this end they should be motivated by a user-
friendly and task-oriented ePrescribing service that
helps them accomplish their
own tasks. Training can
be considered as part of a solution to the persistent
problem of ePrescribing service adoption. The aim
of training is to get staff up to speed with basic
ePrescribing functions, so they can perform their
tasks effectively, quickly and with minor effort.
Training can also build up confidence, reveal
concerns and pick up important bugs or problems
within a system (eHealthInitiative, 2006).
How can we enforce healthcare professionals to
be open to change and adopt ePrescribing service?
Training may be an answer
to these questions, as it
could be used to convince healthcare staff that
ePrescribing is a focal point of the health
information technology (HIT) industry, which will
contribute to improve the safety, quality and
efficiency of patient care.
Unfortunately, no much
focus has been given on prescriber training.
Nevertheless, for a successful ePrescribing
implementation to occur, healthcare professionals
will need to focus on necessary decisions and
changes, meaning that they should allocate extra
time for training. Also, a
ll healthcare stakeholders
should collaborate to
encourage widespread
adoption and optimal use of standards-based
ePrescribing through collaborative development and
delivery of education resources, training, and
support (eHealthInitiative, 2006).
Several efforts have been made, as concerns the
adoption and use of ePrescribing services. Blue
Cross Blue Shield of Massachusetts (BCBSMA) has
developed a pay-for-performance program for
participating primary care providers in training.
Also, Blue Cross Blue Shield of Tennessee and West
Virginia Bureau for Medical Services
(WVeSCRIPT) (http://www.w
vescript.com) provide
training materials to healthcare professionals.
Furthermore, the U.S Department of Health and
Human Resources and Centers for Medicare and
Medicaid Services (CMS; https://www.cms.gov)
provide to healthcare pr
ofessionals educating
resources, in the context of
E-prescribing Incentive
Program. As concerns Europe, the England NHS
Foundation Trust Electronic Prescribing On-line
Training Web Site (http://ep-training.co.uk/) provide
training through course categories (e.g. for
pharmacists, anaesthetists, doctors, nurses). All
training materials described are part of a support
process, focusing on
educating healthcare
professionals to use the ePrescribing service.
However, a training material embedded in the
ePrescribing service may be a motivation for
adopting and efficiently using the system, as this
type of training requires less effort and time and also
it serves healthcare profe
ssionals need for a task-
oriented training content,
thus what they need, when
they need it. An online trai
ning is always available,
providing quick access to contents and full search
functionality, by making information easy to find.
Figure 1 shows the adoption process of the
ePrescribing service, as it is described in this
approach. The development of an online training as
a training material, into the boundaries of the
ePrescribing service can
be a remarkable incentive
for healthcare professionals to adopt ePrescribing
concepts and ensure consequently the high quality of
healthcare provided.
3 MOTIVATING SCENARIO
Recent years have seen co
nsiderable attention on
designing new healthcare processes or redesigning
existing ones according to current requirements
(Lenz and Kuhn, 2004);
(Makris et al, 2009);
(Wheeler and Wheeler, 2
009). In particular,
ePrescribing processes are required to be designed
through active user participation so that users'
knowledge and expertise is incorporated into their
definitions. In turn, this facilitates a user awareness
activity on ePrescribing process management
concepts which calls for a suitable and adaptable
training content to be made available to users
anytime and from anywhere.
KMIS 2011 - International Conference on Knowledge Management and Information Sharing
182