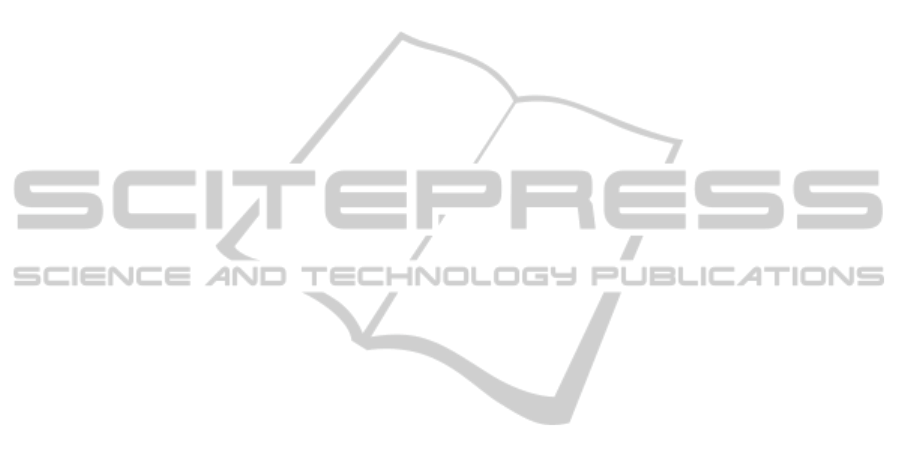 benefits of this widely adopted teaching style, it also
has number of drawbacks, especially for complex,
highly correlated relational
subject matters, such as
finance.
One of the most significant shortcomings of
sequential teaching methods is a reduced knowledge
retention rate of novel concepts acquired in a lecture
format (Butler, 1992). Longer-term memory is
essential when students are building knowledge
based on material introduced in a finance lecture.
Hence, it is important to refer to earlier material
when learning more complex ideas in the later part
of the lecture. Equally important is to be able to
relate to the material that follows the topics being
introduced. In the sequen
tial teaching environment
students often lose the thread of the presentation.
That can reduce the benefits of the lecture to a point
when students stop accepting and processing
information.
To address this limitation of sequential
classroom teaching techniques, we introduce
comprehensive computer-aided approach to
teaching, where the comple
te lecture is presented
interactively allowing students to learn the material
through various components that are linked in a non-
sequential way. This approach provides the students
with a possibility to maintain the overall view of the
material while the instructor explains the lecture
material building blocks in detail.
2 COMPREHENSIVE
TECHNOLOGY-ENHANCED
LEARNING
The integrative technology-enhanced approach
matches well the teaching style of the instructor with
different learning preferences of individual students.
This methodology provides virtual step-by-step
instruction for a subgroup of students who prefer
learning the material by hearing and seeing the
concepts in a sequence. At the same time it gives an
opportunity to students who prefer the non-
sequential learning style to
connect differently the
presented material objects.
This approach allows
instructors to reach out an
d successfully teach much
broader population of students. Since some students
are passive and some are active learners (Rodrigues,
2004), they can choose the type of computer-aided
modules that correspond to their learning style. We
believe that giving students an opportunity to non-
sequentially navigate through the material will
provide immediate benefit to their understanding of
the presented concepts and may detect and correct
promptly certain misconceptions with instructor's
assistance and feedback. Students will also be able
to study the material outside the classroom, at their
own pace, and to solidify
their knowledge on their
own after the lecture. This approach will present a
possibility for students to benefit from both,
immediate and delayed knowledge transfer to obtain
solid conceptual understanding of the material by
developing improved retention skills over time
(Mathan and Koedinger, 2005).
In finance courses it is extremely important to
understand all the building blocks of risk
management or the decision-making process. If
students do not completely understand an important
theory or if they learn a model incorrectly, this
introduces confusion and potentially erroneous
understanding of the overall material. Needless to
say, this inaccurate understanding can trickle down
to future, more complex concepts and can lead to
incorrect solutions of
multifaceted problems.
We tested the integrated approach to learning
within both, face-to-face
and online formats, and
demonstrated that this methodology can be modified
to fit both of these different environments. For
example, in online classes, we preserve the
traditional component of teaching by using tablet
computers in addition to already prepared integrative
lecture material (Hoppe et
al., 1999, Turban and
Muhlhauser, 2007). In face-to-face classes, we
utilize technology to bring
the integrative approach
to teaching in the classroom.
Within the integrative technology-enhanced
approach to teaching, students are given an
opportunity to focus
on individual teaching
components while learning sophisticated financial
models and obtaining a thorough understanding of
multifaceted economics concepts.
In Figure 1 we illustrate how the integrative
approach to teaching co
rresponds better to real
world corporate and economic systems, by showing
the difference between sequ
ential and interconnected
network-like flow of links among learning objects.
2.1
Teaching with Non-sequentially
Linked Learning Modules
Instructors use multiple screens and enhanced
presentation tools to link the learning components
delivered non-sequentially
within a lecture. The
objects are connected in a
network where directional
links exist to successfully navigate through the
required material. This teaching approach keeps
student attention to multiple lecture
UBIQUITOUSTECHNOLOGY-ENHANCEDLEARNINGOFCOMPLEXFINANCIALCONCEPTS-Pedagogy
ImprovementinFace-to-faceandOnlineTeachingEnvironments
139