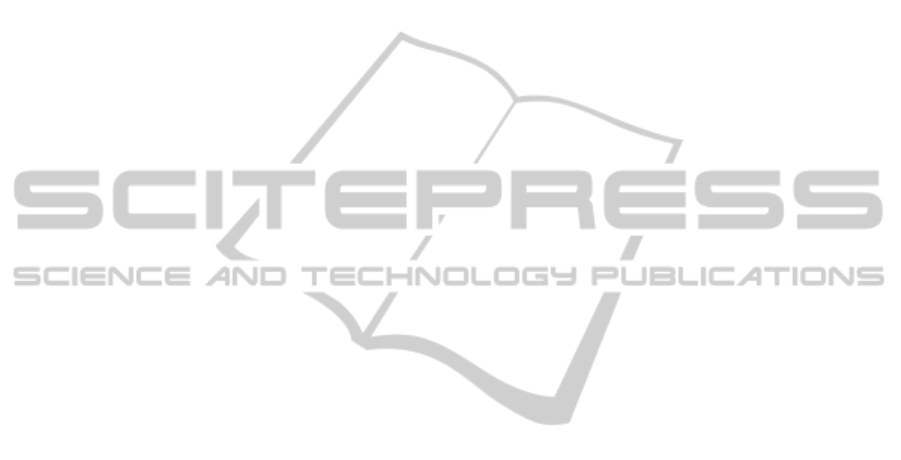 4 "ROOM" SCENARIO
Mark keeps testing new equipments in his flat and
installed a sophisticated skylight featuring a
controllable power-driven actuator and an
autonomic controller. The latter fetches data
produced by temperature and presence sensors in
the room, reads objectives received by the heating
system and follows local weather forecasts online.
Aside from manual remote control, the controller
proposes several programs for airing the room while
maintaining its temperature.
After making sure that the skylight's functioning
does not create security problems, Mark gives it
order to open for 10 minutes a day, provided nobody
is in the room and external conditions (temperature,
rain, wind) do not threaten the room's temperature
objective. In case unfavourable conditions persist,
the skylight does not open and reports the event.
From studying its systems' journals, Mark has
noticed that far from disrupting energy saving
objectives, the skylights participates to temperature
regulation: when outside temperature condition are
favourable, the skylight opening eases the heating
system's task.
Analysis:
The scenario raises

the following issues:

integration

of different equipments, on a
small scale;

collaboration

between equipments in
order to reach a common objective
(here, temperature).
In order to simplify the scenario, we assume that the
skylight's electrical consumption is negligible. In a
simple case, integration between the heating system
and the skylight may be minimal: the two
equipments have no direct relation with each other,
they simply interact through the physical world by
influencing temperature in the room. This kind of
integration, however limited, may lead to a valid
system (Frey et al., 2010).
In a more advanced case, the equipments share
predictions on their behaviour and take each other
into account in their management logic. For instance,
on a cold day, the skylight warns the heating system
that a temperature drop may be necessary during the
day, due to air renewal. The heating system answers
with possible moments of the day it estimates it
could face a temperature drop better (because its
stock would be full, the grid's load should be low,
Mark would be away). The two equipments
eventually agree on the be
st solution and both reach
their objectives with minimal disruption of each
other ones'.
This "social ability" of autonomic equipments
influences the way they are conceived from the very
beginning, since they must be able to interact and
cope with other systems that are potentially
unpredictable and sources of
errors. Thus, a properly
designed autonomic systems should be able to run
alone as well as to integr
ate a wider system, without
having to undergo fundamental changes in its
internal functioning. Therefore this "situatedness" of
autonomic systems must be a key concern at the
design phase.
5 "DISTRICT GRID" SCENARIO
Mark's neighbour, Sal, just started her washing
machine. Her flat not being equipped with means of
production nor stocking, it is part of the consuming
Mark's flat is now equipped with an autonomic
battery, in addition to existing equipments, therefore
it is capable of stocking and reselling electricity.
Detecting that the district grid load increases, the
system performs an internal analysis, in order to
decide what to do next. It gathers the following
analysis: the battery is fully loaded, the flat's room
has been aired already, no particular consumption
is planned for the time being and a priori, the hot
water tank should be able to face any thermal
Thus, Mark's system decides to dedicate part of the
battery's stock to external demand. The buyback
rates are favourable to Mark; on her side, Sal
benefits from cheaper local electricity.
Later on, Mark's unexpect
ed return increases his
home's consumption. Starting an intense housework
session usually happening
on week-ends, Mark has
opened the windows wide. The heating system,
unprepared, is compelled to spend its stock and even
get power from the battery in order to restore a
Mark's system not being able to provide the district
grid without threatening its own interests (on both
thermal and economical aspects) it ceases being a
producer for its neighbours. Sal's home has lost a
Analysis:
The district grid is

a typical example of
distributed organisations bringing together
concurrent entities with their own objectives. Each
home tries to minimise its electricity bill and
maximise its profits, although some less egoistic
criteria may be involved as well. The district grid
has no direct control on homes and their equipments;
however it can encourage collaboration via
advantageous fares. Buying and selling is decided at
the home level, according to specific internal
constraints, as shown in the scenarios.
SCENARIOSFORANAUTONOMICMICROSMARTGRID
139