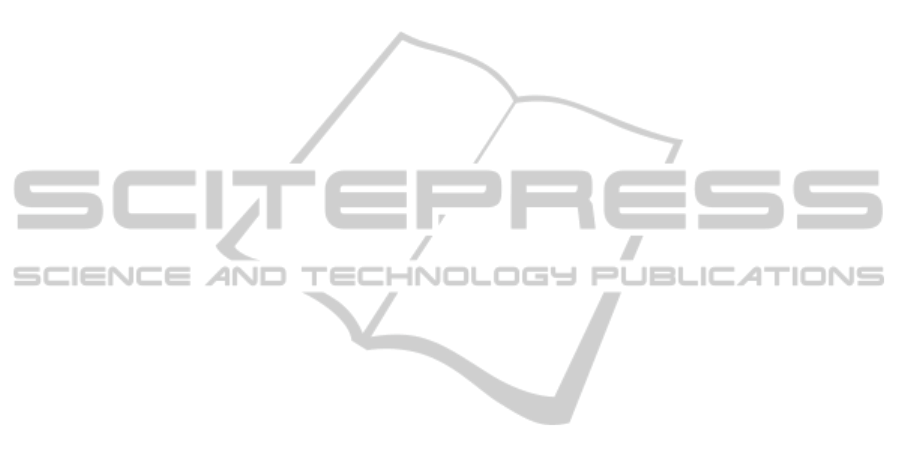 games for algorithm teachin
g. Algorithms are often
complicated and abstract concepts. Ergo, working
with algorithms is a very challenging task for
lecturers and students (Shabanah and Chen, 2010).
To support the process of algorithm learning
algorithm visualization is an established measure
(Shaffer et al., 2007). Based on the theoretical
findings of this learning approach, which is often
rather passive, serious games can be used for
interactive algorithm learning in computer science.
Shabanah and Chen specifically highlight the
benefits of using serious computer games for
algorithm learning: Computer games are popular,
interactive and competitive and they utilize
entertainment and simplify assessment (Shabanah
and Chen, 2009).
Yet, there are several different ways of using
serious games in computer science education
(Wallace et al., 2010):

Implementing (certain aspects of) games

Implementing a computer player for a game
While the first point is applicable for serious games
in all fields, it is often neglected by computer
science education as it focusses on the remaining
two points. Nevertheless there are also games in
which the student is the player and not the
programmer.
Subsequently this paper focusses on serious
computer games for computer science education
where the learning of algorithms is supported by
playing multi touch games.
3 RELATED WORK
3.1 Educational Background
3.1.1 Learning Models and Taxonomies
When developing games for educational purposes,
several different theories can be used as guidelines
for designing the learning environment:

Blooms revised Taxonomy

Gagnes nine events of instruction

The Felder-Silverman learning model

The Engagement Taxonomy
Blooms revised Taxonomy provides us with a
hierarchical system for classifying learning
objectives in six categories (Bloom, 1984).
With the instructional design theory "Nine steps
of Instruction", Gagne provides a scheme to
purposefully pursue the formulated learning
objectives within the learning process (Gagne et al.,
1988).
Furthermore the Felder-Silverman learning
model helps us to design these steps with respect to
different learning styles. This
certainly has its limits
within learning environments which are designed for
collaborative learning, but the model helps to avoid
neglecting any of these styles. One of the findings of
Felder and Silverman was that most people
comprehend graphical representations of certain
information better than textual representations
(Felder and Silverman, 1988).
This leads to using the Engagement Taxonomy
during the development process (Naps et al., 2002).
This taxonomy was proposed to "better
communicate learners' involvement in an education
situation that includes visualization" (Naps et al.,
2002) and defines "six different forms of learner
engagement with visualization technology" (Naps et
al., 2002). For developing a collaborative serious
game the research by Korhonen et al. is of great
interest, as it has shown, that "the amount of
discussion in collaboration is […] different between
engagement levels, and increases as the engagement
level increases". This research was based on the
Extended Engagement Theory, which introduces
more fine grained steps (Korhonen et al., 2009).
3.1.2
Intrinsic and Extrinsic Motivation
When trying to motivate st
udents to play a learning
game, two different categories of motivation should
be considered that were described by Malone:
Intrinsic motivation and extrinsic motivation. While
extrinsic motivation is induced by external stimuli,
like additional points for an exam, intrinsic
motivation arises from the activity of playing the
game itself (Malone, 1980). A strong positive
correlation between a learning activity's potential
for intrinsic motivation and the activity's learning
effect is assumed (Schiefele and Schreyer, 1994).
Malone describes several heuristics for designing
motivating serious games. Some characteristics are
decisive for individual learning without a group:
curiosity, challenge, control and fantasy. The
interaction of learning in groups is targeted by
different aspects like collaboration, competition and
recognition (Hejdenberg, 2
005). These aspects were
considered when designing the different gaming
modes.
3.1.3
Collaboration and Competition
Concerning the aspect of working and learning in
groups, one can find slightly differing definitions for
CSEDU2012-4thInternationalConferenceonComputerSupportedEducation
520