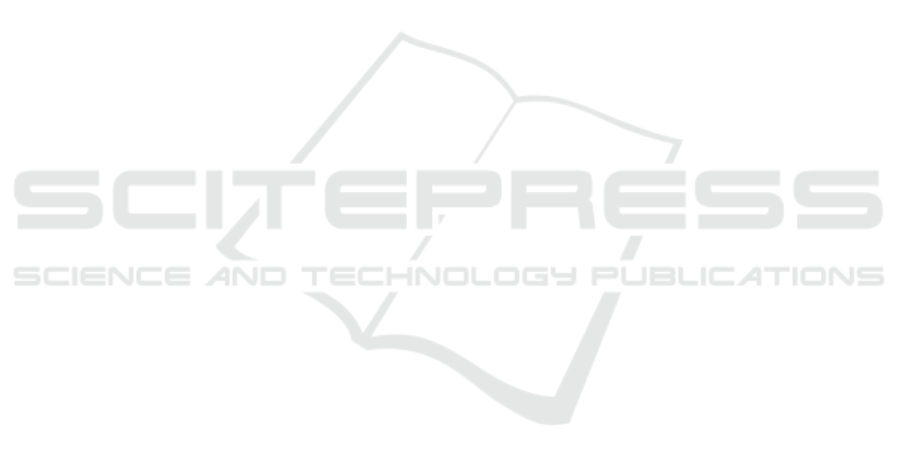 High Repetition Frequency Mode-locked Semiconductor Disk Laser
Yanrong Song
1
, Peng Zhang
1
, Jinrong Tian
1
, Zhigang Zhang
2
, Hark Hoe Tan
3
and C. Jagadish
3
1
College of Applied Sciences,
Beijing University of Techno

logy, Beijing, 100124, P.R. China
2
School of Electronics Engineering and Computer Scien
ce, Peking University, Be

ijing, 100871, P.R. China
3
Department of Electronic Material
s Engineering, Research School

of Physics and Engineering,
The Australian National University, Canberra, ACT 0200, Australia
Keywords:
Lasers, Diode-pumped, Ultr
afast Lasers, Semiconductor Lasers.
Abstract:
A compact passively mode-locke
d semiconductor disk lase

r with a high repetition frequency of 3GHz is
demonstrated. 4.9ps pulse durati
on and 30mW average output power are obtained with 1.4W of 808nm
incident pump power. The gain chip consists of 16
compressively strained InGaAs symmetrical step
quantum wells in the active region.
1 INTRODUCTION
High repetition frequency pulse trains are suitable
for a wide variety of app
lications, such as optical
clocking (Miller, 2000), frequency conversion
(Lecomte et al., 2005), high-speed electro-optic
sampling (Weingarten et al., 1988), time-resolved
spectroscopy (Bartels et al
., 1999), and the primary
light source for telecommunication systems
(Ramaswami and Sivarajan, 1998). For a long time,
mode-locked solid-state lasers and edge-emitting
semiconductor lasers were the dominators in the
field of multi-gigahertz picosecond pulse resources.
In recent years, passively mode-locked
semiconductor disk lasers (SDLs, also known as
optically pumped vertical
-external-cavity surface-
emitting lasers), have been demonstrated capable to
generate multi-gigahertz pulses with high average
output power and good beam quality (Hoogland et
al., 2000); (Häring et al., 2002); (Aschwanden et al.,
2005); (Keller and Tropper, 2006). By comparison,
SDLs are cost-effective hence attractive for their
potential substitutes of mode-locked solid-state
lasers or edge-emitting semiconductor lasers in some
applications (Gherman et al
., 2004); (Dupriez et al.,
2206); (Mihoubi et al., 2008).
After the first report of a passively mode-locked
SDL (Hoogland et al., 20
00), performance of the
mode-locked SDL has been improved significantly:
pulse duration to 190fs at 3GHz repetition rate and
5mW output power by a fast SESAM (Klopp et al.,
2009); repetition rate to 50GHz with 3.3ps pulse
duration and 100mW output power by a low
saturation fluence quantum dot SESAM (Lorenser et
al., 2006); and average output power to 2.1W at
4GHz repetition rate and 4.7ps pulse duration by the
substrate-removing method (Aschwanden et al.,
2005). However, the lasing wavelength of a SDL
(GaAs based) redshifts at a rate of about 0.3nm/K
with increasing temperature
because of the intrinsic
characteristic of the QWs (T
ropper et al., 2004), and
this problem has not been solved so far. In this
paper, we demonstrate a picosecond passively mode-
locked SDL at multi-gigahertz repetition rate. The
gain chip is without any post processing (such as
substrate-removing and heatspreader-bonding), the
fabrication is quite simple
and the configuration is
compact. Temperature stability of the laser is
achieved using the symmetrical step QWs in the
active region.
2 EXPERIMENTAL SETUP
Figure 1 shows the gain chip used in the
experiments. It contained three main components:
the Bragg reflector, the gain region, and the
confinement window layer. The Bragg reflector was
grown on a GaAs substrate and comprised 27
GaAs/AlAs layer pairs designed to act as a high
reflection mirror (calculated reflectivity > 99.95%).
The gain region was grown by standard metal-
organic chemical vapor deposition (MOCVD)
method which consisted of 14 InGaAs quantum
361
Song Y., Zhang P., Tian J., Zhang Z., Hoe Tan H. and Jagadish C..
High Repetition Frequency Mode-locked Semiconductor Disk Laser.
DOI: 10.5220/0004022903610364
In
Proceedings of the

International Conference on Data

Communication Networking, e-Business and

Optical Communication Systems
(OPTICS-2012),
pages 361-364
ISBN: 978-989-8565-23-5
Copyright
c

2012 SCITEPRESS (Science and Technology Publications, Lda.)