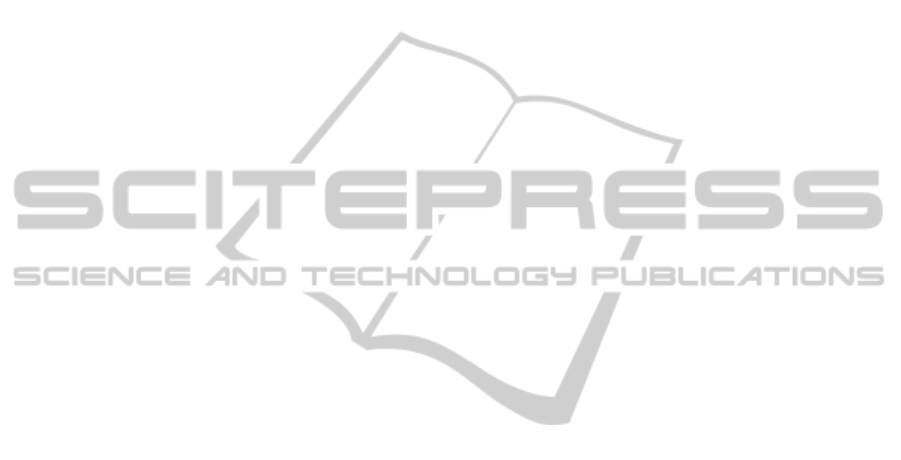 communication has helped give rise to different
types of online communities. Viral marketing is a
new marketing method, which uses electronic
communications to trigger brand messages
throughout a widespread network of buyers.
Regarding the study of viral marketing, Dobele
et al. (2005) studied several real marketing cases
and analyze why they need
viral marketing, and how
to use it successfully. Dobele et al. (2007) showed
that emotion has more impact than the expectation
of recipient in the successful message passing. They
also stated that marketing to several influential
people will perform better than sending message to
everyone and that is what we want to achieve.
Richardson and Domingos (2002) utilized
probabilistic models and data from knowledge-
sharing sites to design the best viral marketing plan.
2.2
Social Networks and Social
Analysis
A social network is a social structure made up of
individuals (or organizati
ons) called "nodes", which
are tied (connected) by one or more specific types of
interdependency, such as friendship, kinship,
common interest, financial exchange, dislike, sexual
relationships, or relationships of beliefs, knowledge
or prestige. There are th
ree important elements
included in a social network: actors, ties, and
relationships. Actors are the essential elements in
the social network to define the people, events or
objects. Ties are used to construct the relationship
between actors by using a mean of path to establish
the relationship directly or indirectly. Ties can also
be divided into strong and weak tie according to the
strength of the relationships; they are also useful for
discovering subgroups of the social network.
Relationships are used to illustrate the interactions
and relationships between two actors. Furthermore,
different relationships may cause the network to
reflect different characteristics (Easley and
Kleinberg, 2010).
Social networks are usually modeled by graphs,
where nodes represent individuals and edges
represent the relationships between pairs of
individuals (Easley and Kleinberg, 2010). Such
graphs are either "directed" or "undirected", and
"weighted" or "unweighted". In weighted graphs,
the weights of edges represent the level of
relationship or influence between individuals.
Several diffusion models have been proposed to
analyze the diffusion of innovation in social
networks. The widely studied models can be
generalized into the categories of threshold models
and cascade models (Easley and Kleinberg, 2010).
Different researchers carri
ed out various aspects
in different dimensions of datasets using social
network analysis. In order to examine how friends
affect one's decision to get vaccinated against the
flu, 2007 Neel combine information on social
networks with medical records and survey data.
Domingos and Richardson (2001) study the
influence maximization problem and propose a
probabilistic solution. Kempe et al. (2009a)
formulate the problem of finding a set of influential
individuals as an optimization problem.
Different definitions of influential nodes lead to
different computational challenges. In the
blogosphere, there is significant research in the
identification of influential blogs (Gruhl et al., 2004)
and bloggers (Agarwal and Liu, 2008);
(Mathioudakis and Koudas, 2009). For example,
Gruhl et al. (2004) study information diffusion of
various topics in the blogosphere. Their focus is on
studying how the topics propagate or how "sticky"
the topics are. In these cases, the authors define a
metric that determines the influence potential of a
blogger. Similarly, for marketing surveys, the
problem of identifying the set of early buyers has
been addressed. The focus is on developing efficient
algorithms for identifying the top-k influential
nodes. Information propagation models have been
considered in the context of influence maximization
(Kimura et al., 2010).
The focus of those works is on identifying the
set of nodes in the network that need to be targeted,
so that the propagation of a product or an idea
spreads as much as possible. In influence
maximization, the goal is to identify the nodes that
will cause the most propagation effect in the
network. Finding the set of the most influential
nodes is a well-known problem in social networks
analysis (Kimura et al., 2010). Different from the
above works, we consider the problem of
minimizing the total time delay of all users in a
social network getting the emergent information.
Figure 1 gives an illustration to present our problem.
The social network includes totally N+S nodes, S of
them are people with sufficient capability as serving
as diffusion seeds these
sites are predefined,
registered or contracted. Given a set of social nodes
O
, a set of sites
S
, and a user-given value K, a
EvaluatingDisseminatorsforTime-criticalInformationDiffusiononSocialNetworks
253