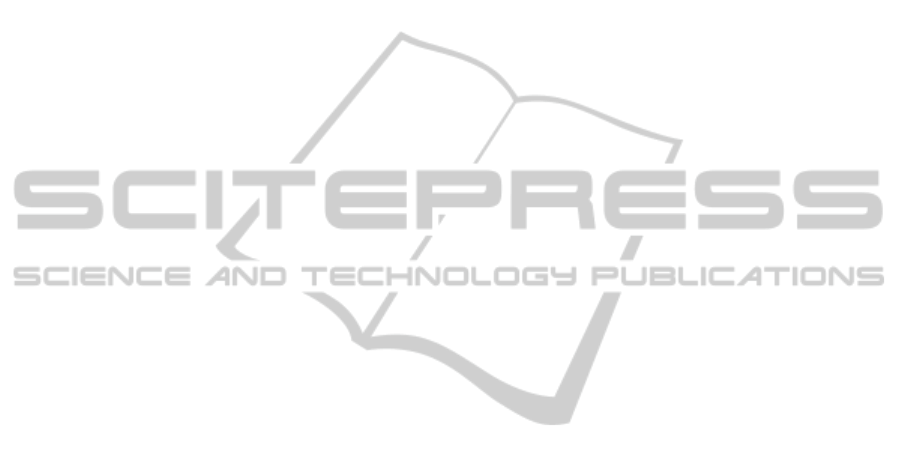 changing requests), speed, integration (of
information technology, personnel, business process
organisation, innovation and facilities), low
complexity, mobilization of core competences, high
quality and customized products, culture of change,
removal of non-value-added activities, stakeholders
satisfaction and finally unison of the enterprise
resources to compete w
ith the changes in the
environment and to create business value.
3.3 Information Systems Agility
As pointed out by (Desouza, 2007), little literature
examines the concept of IS agility in an integrated
manner, with management and technological aspects
in concert.
As an answer to the problem of IS alignment to
the organisation's business strategy, (Galliers, 2007)
presents a framework for information systems
strategizing which comprehends exploitation,
exploration and change management strategies in an
infrastructure of knowledg
e creation and sharing.
For him, agility "is more likely to emerge from a
creative process of exploration, and not from
mechanistic, prescriptiv
e, and commoditized
techniques and technologies".
In (Maurer, 2010), three dimensions of IS agility
are defined in order to develop a scale for measuring
IS agility: technical infrastructure agility (hardware,
platform, network, application and information
agility), IS process agility (maintenance process,
planning process agility, development, process
agility, monitoring & assessment process agility)
and human characteristics (behavioural, business
and technical skills). In (Lui, 2007), the authors
identify four components of an IS agility, namely:
technology, process, people and structure agility,
and propose a technique for measuring degrees of
agility in information systems based on fuzzy logic.
3.4
Research Contribution & Scope
Our present contribution addresses the question of IS
agility with the comprehension of the multiple IS
dimensions (i.e. organisational, ontological,
technological and informational). In contrast to other
works, there is no intention here to define a
methodology for business/IT, IS/strategy or
IS/business processes alignment. We rather propose
a framework for IS Steering which takes into
account the ever-changing
conditions of the IS
environment, which empowers any IS stakeholders
to make a proposal of IS evolution, and, finally,
which gives to the information a central role. Our
principal focus is to build an agile IS, not to build
agile methods for IS engineering.
AGILITY THROUGH
INITIATIVES
4.1
Initiatives as Agility Enablers
We argue that initiatives may play a role of agility
enablers because they
share the following
characteristics of agility identified in the literature
(Sharifi, 1999), (Sherehiy, 2007), (Siakas, 2007),
(Huumonon, 2011), (Iivari, 2011), (Tseng, 2011)
and (Iivari, 2011): stakeholders' empowerment,
holistic comprehension, change adaptation and
response, opportunities identification and
collaborative process.
Indeed, the IS Steering with initiatives allows the
self-seizure of a control (or empowerment) from the
IS stakeholders who endorse the role of initiators.
Our initiatives-based approach also comprehends a
holistic view with: (i) the interoperability of the
organisational, technological, ontological and
informational models; (ii) the transdisciplinary
practice which our initiatives-based approach
encourages. Another reason for considering the
initiatives as agility enablers, is because the IS
requirements for change are raised with the
initiatives environment in an organic manner,
allowing to capture requirements which may not
have been otherwise acquired. Moreover, with
initiatives, opportunities are identified and proposed
by the initiator(s) and discussed by the initiatives
participants as pre-projects. Finally, our approach
for supporting initiatives toward IS evolution also
comprises a collaborativ
e process where the
initiatives are co-elaborated.
4.2 IS Steering Meta-models
In order to guide the IS steering with initiatives we
build a product model ("IS Steering Meta-models")
and a set of process models ("IS Steering
Guidelines").
The IS Steering meta-models, which we can only
broadly present here comprehend: an activity model,
a technological model, an ontological model and an
informational model. The later is broken up into
three levels: Global, (Several) IS and Service levels.
Indeed, as we have already mentioned in the
introduction, we aim at supporting the IS evolution
ICEIS2012-14thInternationalConferenceonEnterpriseInformationSystems
280