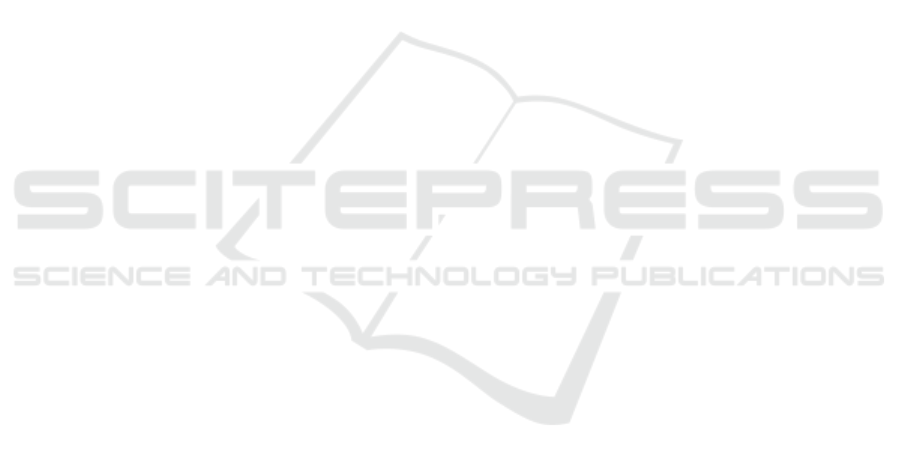 An Information Sharing Method for Skilled Management Operations
based on Bayesian Network Inference
Takayuki Kataoka
1
, Kazumoto Tanaka
1
, Masakazu Kanezashi
1
and Makoto Hasegawa
2
1
Faculty of Engineering, Kinki University, Taka
ya Umenobe 1, Higashi-Hiroshima, Hiroshima, Japan
2
LORIA, UMR7503, 54506, Vandoeuvre-les-Nancy, France
Keywords:
Bayesian Network, Informat
ion Sharing, Management Operation.
Abstract:
Given the poor state of th
e economies all over the world, almost

every manufacturing site has been
supported by a lot of part-t
ime, temporary, or mid-career personnel.

And expert managers of front-line
workers must design more complex human resource strate
gies that take into consideration the workers'
skills. However, tacit knowledge
existing only in the minds of expert managers is very difficult to capture
with most organizations depending
entirely on the explicit knowledge. Therefore, the purpose of our study
is to develop a model with a baye
sian network using the operation hist

ories of expert managers, and to
verify some factors that would make
it easier for nonexperts to assign

human resources. First, the operation
histories are collected. Next, some di
fferences of human resource planning

procedures for expert managers
and nonexperts are discussed by dividing into the pur
poses of either minimizing makespan or workload.
Finally, the effectiveness of the e
xpert managers' operations is verified

by constructing a bayesian network
model based on the operation histories, and is
discussed by way of probabilistic inference.
1 INTRODUCTION
Recently, the number of regular, full-time
employees has been decreasing at general
production factories. On the other hand, the number
of part-timers or temporary employees has been
increasing. For a long time, most companies had
recruited, trained and held onto many talented
people as their regular employees. However, it is
difficult to support all of the regular employees
without outsourcing due to poor economic
conditions. Therefore, the
leaders of the front-line
workers must assign each worker appropriate tasks
according to the quantity
and quality of work.
Mohanty et al. discussed the evolution of a
decision support system (DSS) for human resource
(HR) planning in a petroleum company. The DSS
helped the HR division of
the company analyze HR
decisions to overcome many
problems, to cut down
on delays in implementing new projects and to
expand the business into new areas (Mohanty,
1997). Further, Parush et
al. showed the impact of
visualization and contextual factors on performance
with enterprise resource planning (ERP) systems.
They showed that some graphic information
visualization displays fo
r ERP systems can increase
the probability of a succes
sful implementation and
enhance the capabilities of the human operators
(Parush, 2007).
Furthermore, Abdinnour-Helm et al. studied the
pre-implementation attitudes and organizational
readiness for implementing an ERP system. Despite
an extensive amount of time, money and effort, the
length of time with a firm and position had a greater
impact on attitudes toward ERP capabilities, value,
acceptance and timing than high levels of pre-
implementation involvement (Abdinnour-Helm,
2003). Youngberg et al. discussed the determinants
of professionally autonomous
end user acceptance in
an ERP system environment. The study surveyed 66
professionally autonomous end users and gathered
information on their perceptions related to several
technology acceptance factor
s for a newly installed
ERP system component (Youngberg, 2009).
On the other hand, Corominas et al. studied the
planning of annualized hours with a finite set of
weekly working hours and cross-trained workers
(Corominas, 2007). Lusa et al. also attempted to
determine the most appropriate set of weekly
working hours for planning annualized working
time. Their paper proposes a method for selecting
the most appropriate set
of weekly working hours
257
Kataoka T., Tanaka K., Kanezashi M. and Hasegawa M..
An Information Sharing Method for Skilled Management Operations based on Bayesian Network Inference.
DOI: 10.5220/0004116102570260
In
Proceedings of the International Conference on Knowledge Management and Information Sharing

(KMIS-2012), pages 257-260
ISBN: 978-989-8565-31-0
Copyright
c

2012 SCITEPRESS (Science and Technology Publications, Lda.)