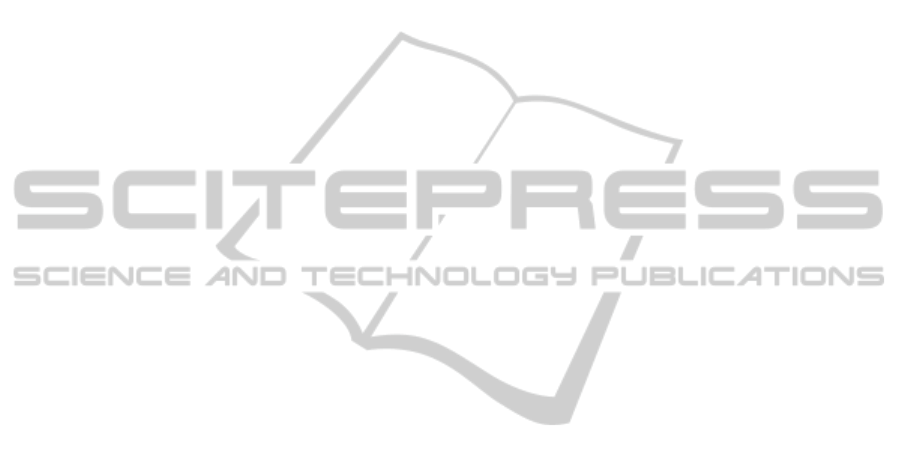 System (SKOS) (Miles et al., 2007), to provide
knowledge representation for the construction of a
ubiquitous user model in order to enable user
modeling interoperability. A process of concept
alignment determines the semantic mappings
between the suppliers and consumers' concept
scheme and the ontology and gives
recommendations to change its structure.
Related work is discussed in section 2. The
ubiquitous user model interoperability ontology
(U2MIO) development is explained describing the
processes of ontology set up, ontology manipulation
and concept alignment for interoperability in
heterogeneous user models (section 3) . We compare
our approach with related work in 4 and conclude in
the final section.
2 RELATED WORK
One frequently cited representative of
standardization-based user modeling ontologies is
GUMO, developed for ubiquitous user modeling. In
(Heckman, 2005) the author describes general user
model ontology (GUMO) and its basic user
dimensions. This ontology is intended for the
description of the user major dimensions and
situational statements with the user model
auxiliaries, predicate and ranges. However GUMO
user model is almost static, although well suited to
represent situational statements.
Some recent approaches
(Sutterer, 2009) are
based on user profile management selection taking
into account user profile management standards and
specifications like (ETSI,
2005) (3GPP GUP, 2009).
Sutterer presented a user profile management
framework for service platforms. The profile
structure that includes s
ituation-specific user sub-
profiles for each application considered is interesting
because it adapts to changing situations and is
flexible to include new applications. It aggregates
profiles and sub-profiles for each application and
selects the best suited sub-profile for each situation
related to a service platform. It also permits the
aggregation of user models
, these causes redundancy
when saving the same profile structure with minor
changes several times.
Iqbal et al. (Iqbal et al., 2010) (Iqbal et al., 2011)
presents a privacy-enhanced innovation framework
designed considering standard semantic web tools
for interoperability and integration of data from
multiple sources like social networks,Friend of a
Friend (FOAF) (Brickley, 2007). Their approach is
important in the matter of dealing with personal and
corporate issues to foster enterprise collaboration.
They also set up the personal profile extracting
information from heterogeneous sources, but they do
not provide mapping between the sources in order to
permit automatic reuse and sharing of individual
concepts.
The Generic User model Component (GUC)
presented in (van der Sluijs and Houben, 2006)
proposed to construct combined ontologies for
exchanging user models between web-based
systems. GUC allows the configuration of a
distributed management of mappings between user
models. The schema mappings were determined by a
human and the possibility of automatic merging
techniques was discussed but implemented requiring
human effort. Carmagnola et al., (Carmagnola et al.,
2009) proposed a solution with high flexibility
representing user models and providing semantic
mapping of the user data from heterogeneous
sources. However, to take part in the interoperability
process every provider needs to comply with a
standard format for the exchange and maintain a
sharable user model.
3 U2MIO ONTOLOGY
In this section, we first outline relevant aspects for
the ubiquitous user model interoperability ontology
(U2MIO) development. Subsequently, we describe
the processes of ontology set up, manipulation and
the concept alignment for interoperability in
heterogeneous user models.
3.1
Purpose and Scope of the Ontology
The ubiquitous user model is part of a user-adaptive
system that will facilitate knowledge sharing and
reuse between heterogeneous user profiles. The aim
of ubiquitous user modeling interoperability
ontology is to provide a shared and common
understanding between profile suppliers and
consumers in order to achieve cross-system
personalization and sharing and reuse of user
models. We are considering social network profiles,
data from advanced sensors attached to personal
gadgets, semantic web technologies like FOAF and
personal health records as
profile suppliers. Some of
these devices and applications can be profile
consumers also. Other profile consumers considered
are web services, as we intend to use the information
as parameters of web service in order to help
personalization. The main problems that the
ontology is presumably solving are:
KEOD2012-InternationalConferenceonKnowledgeEngineeringandOntologyDevelopment
240