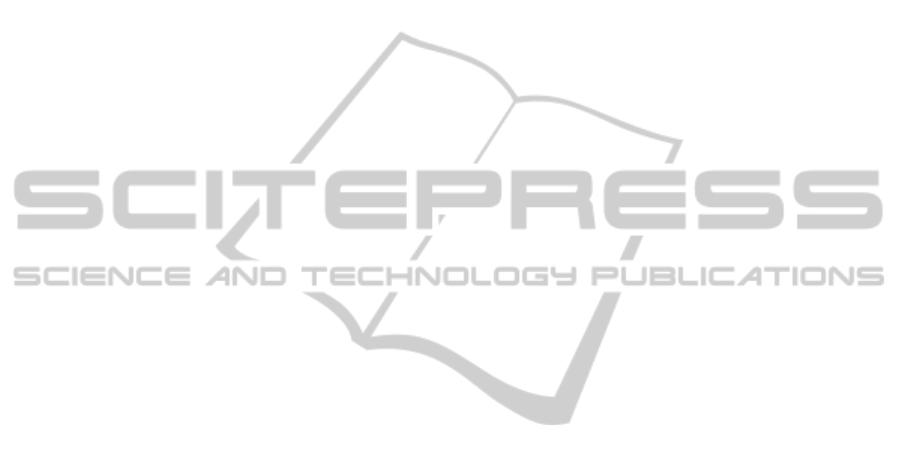 staff contribute expertise in anatomy, physiology,
disease processes, it's treatment and management,
and patients contribute knowledge of how certain
regimes or interventions work for them, given their
priorities, values, and lifes
tyle choices (DoH, 2001);
(Coulter, 2002); (Badcott, 2005). The expanding
availability of information that patients can access
via the Internet, including
probable diagnoses,
investigations, treatment options, disease processes
and trajectories, as well as more social aspects of the
effects of health issues, may create a new type of
expert patient, who has expertise that has previously
been located within the do
main of healthcare staff.
Whilst doubts have been expressed over whether
patients could attain expertise in the theory behind
disease processes and mana
gement (Badcott, 2005),
it has also been suggested that people who live with
long term conditions sometimes attain greater
medical or technical knowledge of their condition
than some healthcare sta
ff (Kirk et al., 2005);
(Hewitt-Taylor, 2007). This may be particularly true
where patients can access, appraise, and debate
evidence from a wide variety of Internet sources.
Whilst this ability to access a range of health
related information and evidence can be beneficial,
it also presents challenges for all concerned (Iverson
et al., 2008). How the be
nefits of the range of
information available on
the Internet can be
maximised, the challenges managed, and the roles
and responsibilities of healthcare staff within this
process merits some thought. This may be
particularly pertinent to people who have a long-
term condition, and who may be more likely than
others to access and seek to discuss information
about their condition that they have gleaned online.
4
THE PROS AND CONS OF THE
AVAILABILITY OF
INFORMATION
Patients having increased access to health related
information means that
they can confirm and
augment information given to them by healthcare
staff, gain a more in depth understanding of their
condition, and use this to enhance their decision
making and personal choices (Salo et al., 2004);
(Iverson et al., 2008). In terms of peer advice and
sharing experiences, Internet based support groups,
discussion forums and social networking sites can
provide a useful milieu in which the implications of
individual's decisions can be tested with peers, and
lifestyle issues considered with input from others
who have to manage similar situations (Carter et al.,
2007); (Iverson et al., 2008). Such sites can also be
used to signpost peers to sources of information and
advice, and give suggestions regarding their quality.
Increased access to information also has the
potential to enhance discussions between healthcare
providers and their patients, so that ideas,
hypotheses, and research findings can be explored
and debated, fact can be distinguished from opinion
or hope, and each party gain a greater understanding
of the other's perspectives on diagnosis, treatment,
and interventions. This can enhance decision
making, and working relationships between staff and
patients, as a full range of views and perspectives
can be brought into play
, and each party understand
the perspectives and boundaries of the other.
These positives outcomes are nonetheless
countered by some challenges. The quality of
information on the Internet is variable, and may not
be applicable or relevant to all cases within a broad
diagnostic category. In addition, some treatments
described online may not be widely available (Salo
et al., 2004); (Dickerson et al
., 2004); (de Boer et al.,
2007); (Iverson et al., 2008). Thus, patients may
access information of a dubi
ous or harmful nature,
or which creates false hope or frustration and anger
for those who feel that a treatment they have read
about, and consider potentially beneficial, is not
available to them. Whilst many patients will be well
versed in the skills of information searching and
appraisal, some may need assistance to access,
evaluate and synthesise the range of information
with which they are presente
d. This leads to the key
question of where, and from whom, such people can
or should gain assist
ance in appraising the
information available to them, and how this will
affect healthcare consultations.
Internet use may effectively filter out some
consultations, if patients seek information and
advice online rather than from healthcare staff
(Iverson et al., 2008). The availability of health
focused social networking
sites may mean that some
patients feel very little need for discussions with
healthcare staff, having achieved this elsewhere.
Conversely, if patients aim to discuss their findings
from a trawl of Internet based information with their
care providers in a meaningful way, this is likely to
increase the length of time which individual
consultations take, and change the skills which
healthcare staff are expected
to have (Salo et al.,
2004); (Schwartz et al., 2006); (Iverson et al., 2008).
Checking and reinforcing information with patients
and directing them to further online resources may
nonetheless improve condition management, and
HEALTHINF2013-InternationalConferenceonHealthInformatics
140