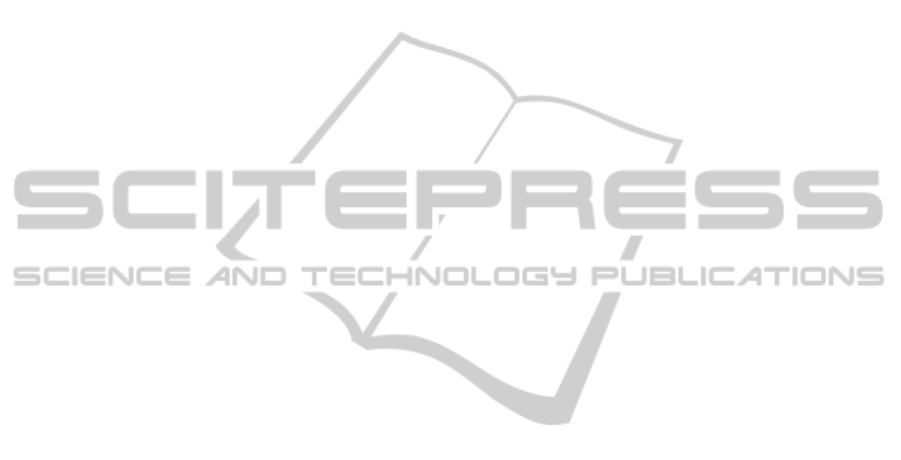 programming in order to minimize the overall
deviations in the objective function. Proposed model
aims to solve facility location-allocation problem for
Biochemical Company. Yang et al., (2008)
developed AHP-ANP approach for evaluating
location characteristics in order to help managers to
realize the advantages and disadvantages of potential
location. To establish a location selection model, this
study suggested three-step procedure. It consists of
building initial criteria, modifying dimensions and
detailed criteria, and building an evaluation model,
respectively. In study of Erden and Cosgun (2010),
AHP and geographic information systems (GIS)
combination used to find optimal site location
among pre-selected fire stations. GIS has been used
for supporting spatial decision-making. After the
determination of possible locations, decision maker
decides main criteria for AHP procedure. Deluka-
Tibljas et al., (2010) proposed an AHP approach to
solve the problem of selecting a location for the
garage-parking facility in a town.
Except AHP related models, other MCDM have
also been used for facility selection problems.
Gundogdu (2011) suggested an ELECTRE I method
for selecting facility location of industrial plants
when considering environmental priorities. Huang et
al. (2011) formulated potential influence location
ranking theory. Authors of
fered a nearest location
circle algorithm and a voronoi diagram based
algorithm to process the query. Zhang (2011) used
two stage procedure GIS m
odel in order to select
facility location for biofuel production company.
When the first stage rev
ealed potential locations
related to railroads, roads,
and other transportation
channels, the second stage was detected facility
exact location by using a total transportation cost
model. Combining Bayesian Networks and Total
Cost of Ownership (TCO), Dogan (2012) analyzed
facility location problem for an international
manufacturing plant. With suggested model,
decision maker selects the facility that has minimum
total cost when considering multiple criteria.
In real world, the evaluation of decision process
can rarely be given precisely because of the
uncertain structure of linguistic terms. In fact,
defining linguistic terms without losing the meaning
can be extremely challenging
issue for researchers.
To eliminate the vagueness of linguistic terms, fuzzy
sets have been integrated with several MCDM.
Liang and Wang's (1991) study is one of the first
attempts to combine a MCDM and fuzzy sets into a
model. The model helps decision maker to assess
precisely the weighting criteria and the
determination of facility location. Chen (2001)
solved the location selection problem of distribution
center by using a fuzzy approach that express the
ratings of alternatives and the weights of criteria in
triangular fuzzy numbers. After that, all potential
locations were ranked in a fuzzy manner. Kaboli et
al. (2008) and Tabari et al. (2008) were both
combining fuzzy sets and AHP method to select
facility location. Proposed models insert AHP
method into the fuzzy sets. As a result of that,
interval judgments become much more reliable than
fixed value judgments during the process of facility
location selection.
Chu (2002), developed a fuzzy TOPSIS model in
which the ratings and weights of each alternative
location could be aggregated by interval arithmetic
and
α

-cuts of fuzzy numbers. Moreover, Hu et al.
(2009) applied fuzzy sets into TOPSIS method in
order to select best distribution center for a
manufacturer. Ulukan and Kop (2009) used fuzzy
TOPSIS method in two step procedure. Firstly,
candidate locations were defined by a trapezoidal
membership function. Then, this trapezoidal
numbers embedded into criteria and alternatives in
TOPSIS. Finally, suitable facility location selected
for waste disposal company. Kahraman (2003)
compared four differen
t multi criteria decision
methods (Blin's Fuzzy Method, Fuzzy Synthetic
Evaluation, Yager's Weighted Goals, Fuzzy AHP)
and showed basic differences among them. In this
context, fuzzy AHP applied to motor vehicle
manufacturer for facility location selection. Ertugrul
and Kasapoglu (2008) presented another
compression study between fuzzy AHP and fuzzy
TOPSIS. Each approach was
used to select the best
facility location for a tex
tile company. In a recent
study, Ozdagoglu (2011) proposed fuzzy ANP
method to overcome the pr
oblem of fac

ility location
selection. First step of fuzzy ANP includes the
determination of fuzzy AHP solution. Next step
focused on integrating fuzzy AHP solution into ANP
approach. Kaya and Cinar (2
007) investigated three
different preference models to explain fuzzy
outranking methods with the application of facility
location selection for motors manufacture company.
To select facility location for a high tech company,
Chou et al., (2008) integrat
ed fuzzy set theory, factor
rating system and simple additive weighting into
Fuzzy Simple Additive Weighting System. Momeni
et al., (2011) attempted to extend VIKOR method by
adding fuzzy sets into it. Fuzzy VIKOR solved
facility location problem in eight consecutive steps
when taking into account all criteria and alternatives.
Literature review shows that although several
MCDM have been developed to solve different
ComparisonofTwoFuzzyMultiCriteriaDecisionMethodsforPotentialAirportLocationSelection
123