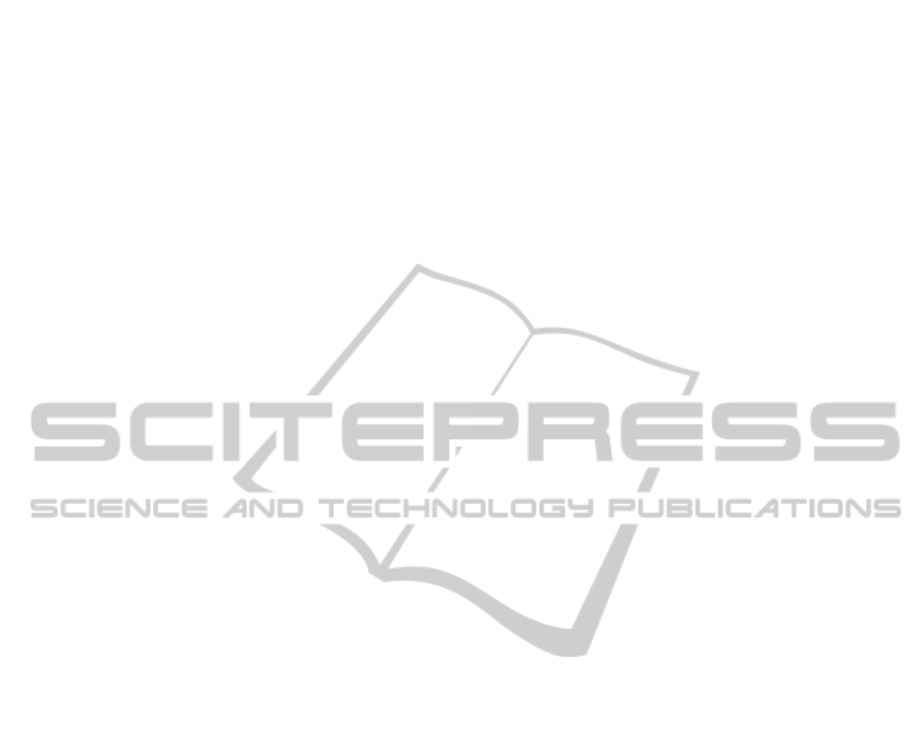 from distributed sources, distributed processing of
the data for statistical analysis, pattern identification,
and finally centralised processing of the
consolidated results. However, existing formalisms
and methods of inference have not been effective in
real-time applications, where tradeoffs between
decision quality and computational tractability are
essential (Arsham, 2012).
This paper proposes such an architecture that
follows the MapReduce paradigm, but is adapted for
real time usage. The architecture consists of layers
of mappers, reducers and rereducers, that
successively perform data aggregation and feed the
consolidated results to a decision making tool.
The main contribution of this paper are as
follows:

It proves theoretically and with experiments, that
the proposed architecture can be used to analyse
web user data in real time for large numbers of
concurrently connected users, i.e. ranging to
hundreds of thousands of users.

The proposed approach does not require
dedicated or specialised software or hardware
such as real time databases and high performance
servers, as all the processing is performed by the
same web servers, or other commodity hardware
used by the web site.
The remaining of the paper is structured as follows.
Section 2 analyses the different approaches to web
user behaviour analysis and also the use of
MapReduce style processing for real time analysis of
web logs. Section 3 presents the proposed
architecture and carries out
a theoretical analysis of
its performance. Section
4 presents experimental
results from the prototype implementation of the
architecture and its perfor
mance in a simulated web
site with varying numbers of connected users.
Finally, the paper concludes with further
improvements to the prop
osed architecture and its
integration with other technologies for user
behaviour analysis.
2 LITERATURE REVIEW
In the past decade, the
importance of analyzing
systems logs has grown, b
ecause log data constitute
a relevant aspect in evaluating the quality of such
systems (Agosti et al., 2012). For online systems
serving large numbers of users such as e-commerce
and e-business sites, analysis
of such logs serves not
only for understanding system behaviour, but also
for user behaviour analysis, through mining. This
section first surveys approaches to web log data
analysis, and their applica
tions in user behaviour
mining, and then considers the more recent category
of distributed, parallel and real time web log analysis
algorithms and techniques.
2.1
User Behaviour Mining and
Analysis from Web Logs
System log analysis has been used for performance
analysis, i.e. for understanding workloads and
improvement purposes (Iyengar et al., 1999). System
logs produced by distributed systems are also often
used for troubleshooting and problem diagnosis (Fu
et al., 2009), as detection of execution anomalies
such as workflow errors
and performance issues is
very important for the maintenance, development,
and performance refinement of large scale
distributed systems (Fu et al., 2009). For example, in
(Sugaya et al., 2011) an
online log analysis
architecture and an exte
nsible framework for
detecting errors and faults in the target real-time
system is proposed.
A more popular application of web log analysis,
is for mining knowledge about the user behaviours,
and through that, understand the users better. This in
turn, can lead to more effective, i.e. more
personalised, responsive, and profitable web sites.
One of the objectives of user behaviour mining is to
discover frequent patterns of web site usage
concentrated over a period of time, or very long
sequential patterns. (Masseglia et al., 2002).
Users leave the trails of
their interaction with the
web site in various places, such as in web logs,
queries, etc. One reported approach, for example to
infer user behaviour is through the analysis of their
web search query logs (Cayci et al
.
, 2009). Thus,
identification of patterns and trends in the user
behaviour over large scale web site deployment can
utilise different sources of logged data. Web log files
therefore, can be analy
zed to identify usage and
access trends (Sudhamathy,
2010). Decision trees
have also been proposed for web user behaviour
analysis. This includes prediction of user future
actions and the typical pages leading to browsing
termination (Pabarskaite, 2003). Another proposed
user mining technique is the application of
hierarchical unsupervised niche clustering to user
profiles (Hawwash and Nasraoui, 2010).
A number of approaches consider web originated
user data to be streams,
to which stream analysis
techniques can be applied, i.e. algorithms for mining
and summarizing time series data (Li, 2011).
(Yoshino et al., 2011) for example, monitor resource
DATA2013-2ndInternationalConferenceonDataManagementTechnologiesandApplications
46