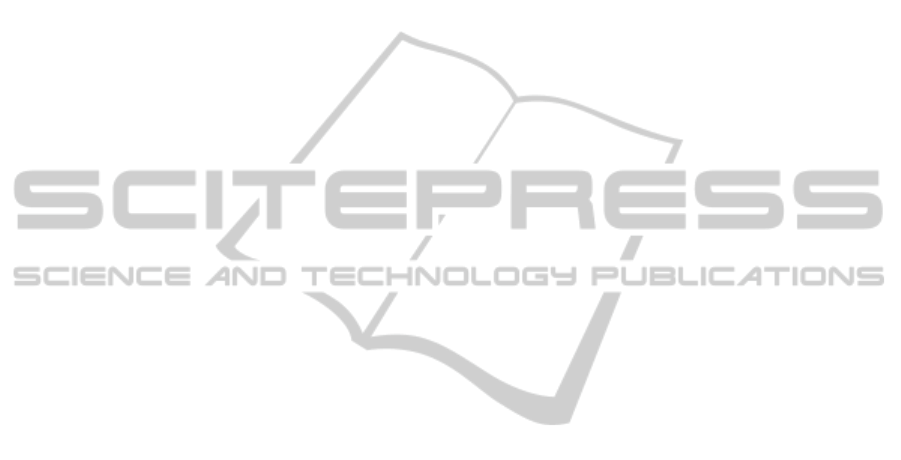 Cloud security alliance, 2012. Security Guidance for
Critical Areas of Focus in Cloud Computing V3,
https://cloudsecurityallianc
e.org/wp-content/themes/
csa/guidance-download-box.php.
Clavel, M., Silva, V., Brag
a, C., Egea, M., 2008. Model-
Driven Security in Practice:
An Industrial Experience,
ECMDA-FA '08 Proceedings of the 4th European
conference on Model Driven Architecture:
Foundations and Application
s, pp.326 – 337.
DMTF Informational, 2009.
Interoperable Clouds – A
White Paper from the Open Cloud Standards Incubator
Freitas A.L., Parlavantzas
N., Pazat J., 2012. An
Integrated Approach for Specifying and Enforcing
SLAs for Cloud Services.;
In Proceedings of IEEE
Gartner, Inc. analysts, 2012. Gartner Report.
Top 10
Strategic Technologies
for 2012.
Garrison, G., Kim, S., Wakefield, R. L., 2012, Success
factors for deploying cloud computing.
Commun.
Gogouvitis, S., Konstanteli,
K., Waldschmidt, S.,
Kousiouris, G., Katsaros G.
, Menychtas A., Kyriazis
D., Varvarigou, T., 2012.
Workflow management for
soft Real-time Interactive applications in virtualized
environments
. Future Generation Computer Systems
28 (1), 193–209.
Heward, G., 2010. Assessing th
e Performance Impact of
Service Monitoring. In Proceedings of the 2010 21st
Australian Software Engineering Conference
(ASWEC
'10). IEEE Computer Society
, Washington, DC, USA.
Jureta, J.I., Herssens,
C., Faulkner S., 2009. A
comprehensive quality model for service-oriented
systems.
Software Quality Control 17 (1)
, , 65-98.
Jericho Forum, 2009. "Cloud
Cube Model: Selecting
Cloud Formations for Secure Collaboration," Jericho
Forum, Version 1.0,
http://www.opengroup.org/
jericho/cloud_cube_model_v1.0.pdf.
Jürjens, J., 2005. Model-Based Security Engineering with
UML,
FOSAD 2004/2005, Springer-Verlag Berlin
Jayasinghe D., Swint G., Malkowski S.,Li J., Wang Q,
Park J., Pu C., 2012. Expe
rtus: A Generator Approach
to Automate Performance Testing in IaaS Clouds,
IEEE Fifth International Conference on Cloud
Katsaros, G., Kousiouris,
G., Gogouvitis, S.V., Kyriazis
D., Menychtas, A., Varvarigou T., 2012. A Self-
adaptive hierarchical monitoring mechanism for
Clouds,
Journal of Systems and Software, 85 (5)
,
1029-1041,
Li, J., Biennier, F., Amgha
r, Y., 2012. Business as a
Service governance in a Cloud organization.
Proceedings of the I-ESA Conferences 6, Enterprise
Interoperability V
, pp. 355-365.
Loganayagi, B., Sjuatha, S., 2012. Enhance Cloud
Security by Combining Virtualization and Policy
Monitoring Techniques,
Procedia Engineering, 30

,
654-661,
Mell, P., Grance, T., 2011. The NIST Definition of Cloud
Computing
, NIST Special Publication
800-145.
Marcos, E., Acuria, C., Cu
esta C., 2006. Integrating
Software Architecture into a MDA Framework,
sofware architecture, pp 127-143.
Mülle, J, von Stackelberg, S., Böhm, K., 2011. Security
Language for BPMN Process Models, Karlsruhe
institute of technology, Germany.
Moran, D., Vaquero, L.M.,
Galan, F., 2011. Elastically
Ruling the cloud: specifying application's behavior in
federated clouds. in:
IEEE International

Conference
on Cloud Computing - CLOUD, pp
. 89-96,
Ouedraogo, W.F., Biennier, F., Ghodous, P., 2012.
Adaptive security policy model to deploy business
process in cloud infrastructure.
The 2nd International
Conference on Cloud Computing and Services
Science, CLOSER
2012. Porto, Portugal, pp. 287-290.
Organization for the Advancement of Structured
Information Standards (
OASIS), 2009.OASIS:
Reference Architecture
Foundation for Service
Oriented Architecture
, Version 1.0.
Papazoglou M., Van Den
W., Heuvel, 2006. Service-
oriented design and development methodology.
Int. J.
Web Eng. Technol. 2, 4
, 412-442.
Rodero-Merino L., M. Vaquero
L., Gil V., Galán F, Javier
Fontán J., Montero R. S., Ll
orente I. M., 2010. From
infrastructure delivery to service management in
clouds,
Future Generation Computer Systems, Volume
Souza, A., Silva B., Lins F., Damasceno J., Rosa N., 2009.
Sec-MoSC Tooling – Incorporating Security
Requirements into Service Composition.
Proceeding
ICSOC-ServiceWave '09 Proceedings of the 7th
International Joint Confer
ence on Service-Oriented
Torres, V., Giner, P., Pelechano, V., 2012. Developing
BP-driven web applications through the use of MDE
techniques,
Software & Systems Modeling, Springer-
Verlag Volume 11, Issue 4
, pp 609-631
Uzunov, A. V., Fern
andez, E. B., Falkner, K., 2012.
Securing distributed systems using patterns: A survey,
Computers & Security, Volume 31, Issue 5
, pp.681–
703.
Van Der Straeten, R., Mens
, T., Van Baelen, S., 2009.
Models in Software Engineering: challenges in Model-
Driven Software Engineering,
Springer-Verlag
Vaquero L. M., Morán D., Galá
n F., Alcaraz-Calero,J. M.,
2012.Towards Runtime Reconfiguration of
Application Control Policies in the Cloud,
Journal of
Network and Systems Management,Volume 20, Issue
Wolter, C., Menzel M., Schaad A., Miseldine P, 2009.
Model-driven business process security requirement
specification,
Journal of Systems Architecture JSA
,
211–223.
Yoshioka, N., Washizaki, H., 2008. A survey on security
patterns,
Progress in Informatics, No. 5
pp. 35-47.
Zhu Q., Tung, T., 2012. A Performance Interference
Model for Managing Consolidated Workloads in QoS-
Aware Clouds,
Cloud Computing (CLOUD), 2012
IEEE 5th International Conference
, pp.170-179,
Zhang, Q., Cheng, L., Bo
utaba R.., 2010. Cloud
Computing: state-of-the-art and research challenges,
J:
Internet Services and Applications,1(1)
, 7-18
CLOSER2013-3rdInternationalConferenceonCloudComputingandServicesScience
174