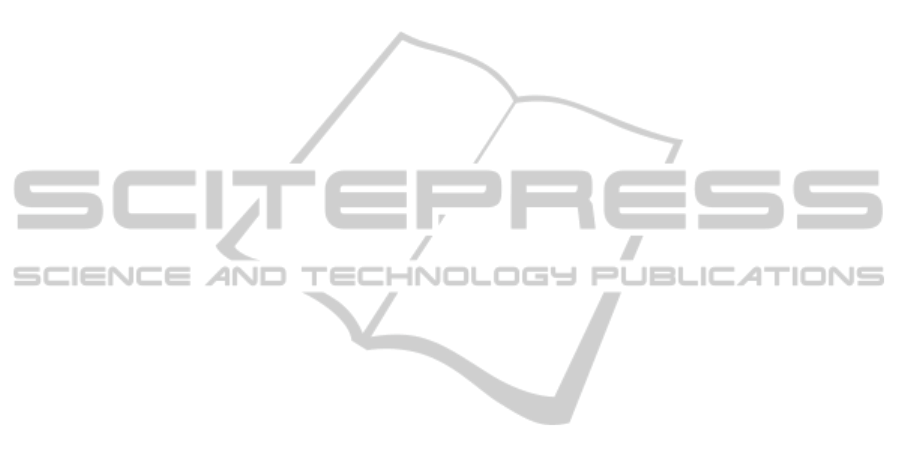 3.
The application developer uploads the
application under test (source codes or binary),
specifies test cases (aut
omated scripts or unit
tests), gets results as pass/fail statistics or
screenshots for checkpoints, manually accesses
selected devices for debugging, etc.
4.
The device producers test new devices against
the base of apps and OS software in CTOMS.
Test scripts available in the system for chosen
apps can be used. Producers can also specify
their own test scenarios.
5.
The OS producer connects the devices with new
OS versions to the cloud or uploads update
packages to the database. Then the new OS
versions are tested with apps/scripts/ devices in
the system. OS producers
can also specify their
own test scenarios.
Figure 2 shows that each us
er can provide a "testing
model" while using the framework. For application
developers, this means specifying a test strategy,
namely, what tests need to be performed on what
devices and how. For example, they can specify
their own test scripts; select devices, OS versions,
coverage, methods to check if a test is passed, etc.
For other users, this means not only specification of
test strategy or rules of testing (in case of
contributor), but also how to perform the testing on
connected devices. For example, the settings can be
made for which or how many applications to test.
The technical interface of the system for
contributors, as well as OS and hardware producers,
is almost the same.
The innovative feature of CTOMS is its testing
model that serves as an internal mechanism and
additional service for users (layer inside cloud on the
Figure 2). This aspect is described in more details in
the next section.
The databases in CTOMS store the software
(applications and OS versions), the testing results,
the statistical information about testing, and user
information for granting privileges based on the
billing and for providing multi-tenancy, etc.
This work with devices requires the development
of three additional layers: load balancing of tests
execution, diagnostic facilities, and heterogeneous
device connections. All of these layers (inside the
cloud in Figure 2) should be investigated in
accordance with earlier specified new use cases,
along with the creation of corresponding
methodologies. Load balancing of tests execution
system means algorithms to distribute test cases
between connected smartphones in optimal ways
with respect to time of operation and wait time of
other users. Simultaneously, general scalability
should also be taken into account.
The main high-level arch
itecture solutions for the
challenges above are described in Section 4.
3.3 Testing Model
Another new aspect proposed in this study is to
embed the test model, i.e., appropriate testing
techniques for mobile development within the cloud
framework. Specifically, pair-wise testing (Kuhn et
al., 2009) is considered for this purpose. The pair-
wise testing combinatorial
approach aids in dealing
with large amounts of different combinations of
hardware and software parameters that should be
covered by the tests. Coverage evaluation is a crucial
activity within mobile testing. According to the
Android Developers website (Android Developers,
2013), there are nine families of Android OS present
in the market (not counting subversions and builds
without Google APIs), four types of screen
resolution (small, normal, large, extra), and four
levels of screen density. Other parameters, such as
the type of Internet conn
ection (WiFi, 3G), size of
ram, vendor, and processor's characteristics, should
also be taken into consideration n order to provide
adequate coverage during testing. Some examples of
combinatorial tests based on different configurations
of Android application can be found in Kuhn et al.
(2010). Other techniques, including t-wise testing
(Lei et al., 2007), MC/DC (Chilenski and Miller,
1994), and RC/DC (Vilkomir and Bowen, 2006)
testing criteria, are also
considered for integration
with CTOMS.
From a user's point of view, the embedding of a
testing model operates as suggestions provided by
CTOMS: namely, suggestions relating to what
hardware-software configurations need to be tested,
the testing criterion to choose, the minimal test
coverage required, the risk statistics about particular
device configurations, etc. As a result, a user can
choose an appropriate testing model for a given
situation in terms of desired budget, time,
requirements, etc.
A testing model must also provide the general
organization of testing (i.e., launching tests, storing
results, etc.). This provides an opportunity to collect
statistics in the system, and for instance, to advise a
user that a particular device caused the main part of
defects during other similar applications testing.
CTOMS can also be considered for providing
reliability, performance, and security testing. In the
context of security testing, the following variants of
additional services are proposed:
CloudTestingforMobileSoftwareSystems-ConceptandPrototyping
127