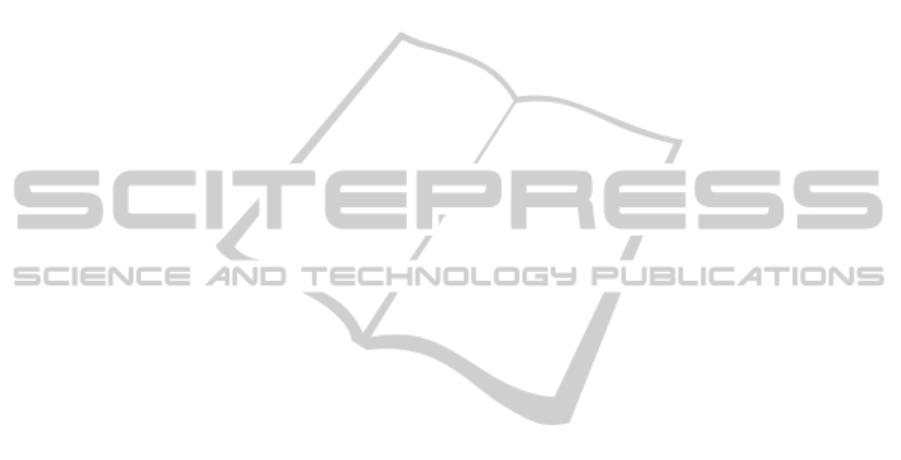 the pirate ship. Meanwhile the NPS approaches to
the target. After the operation, if it fails to prevent
piracy, NPS ship reports the result to headquarter
and starts to chase the pirate ship. In this case the
cargo ship is taken to the captivity region by the
pirate. On the other hand, if the operation is
successful, NPS neutralizes pirate ship and resumes
its patrolling duty and makes a decision for
helicopter to land or continue to surveillance. When
an NCS arrival occurs, next arrival event is
scheduled after a delay (interarrival time of NCS).
After each arrival, arriving
ship proceeds to waiting
area of transit corridor
and NCS motion on transit
corridor is supervised by convoy scheduled event
which will be detailed later
4.5
Convoy and Group Model
There are two transit sailing policy at internationally
secured corridors; group transit and convoy transit.
The main difference between these two transits is
that convoy transit has a naval ship in the group to
escort ships, whereas a gr
oup transit does not. The
aim is to form ships into groups that sail through the
secured corridor together. For each group, there is a
schedule with entry time and a group speed to
bundle ships together. Participation to these groups
is neither an obligation nor compulsory. This
binding operation is crucial for establishing the
security and controlling the transit corridor.
Convoy and group events are time scheduled
events. A convoy event has a naval ship which
escorts cargo ships to protect them. If the escort
navy ship detects any pirate ship or discerns piracy
attack alert from cargo ships,
it starts to prevent and
neutralize pirate ship as mentioned in Navy Ship
Model. After the operation, it continues to its transit
and escort duty. A group event, however, does not
have any naval ship. All
cargo ships passes through
transit corridor in a bundle that enlarges sensor
range of group and causes to alert naval ships before
any attack has occurred.
5 GEOGRAPHIC INFORMATION
SYSTEM (GIS)
A Geographic Information System (GIS) is a
computer-based tool for mapping and analyzing
geographic phenomenon on Earth. A GIS is
particularly useful for representing input and output
of a geospatial environment. As discussed earlier, in
our modeling approach we also used a GIS system to
display simulating entities on maps. There are three
ways of coupling GIS with simulation (Westervelt,
2002): (1) Loose Coupling: A loose connection
usually involves the asynchronous operation of
functions within each sys-tem. (2) Moderate
Coupling: This category encapsulates techniques
between loose and tight/close coupling. (3) Tight or
Close Coupling: This type of linkage is depicted by
simultaneous operation of systems allowing direct
intersystem communication during simulation
program execution.
There are many GIS packages and tools available
and some are already used to
couple with simulation.
For example OpenMap, an open source Java based
GIS package was coupled with Simkit (Mack, 2000).
GeoKIT is a commercial Java based GIS package
and also was used for a simulation study (Yildirim et
al., 2009). We sought to
use a .Net compatible GIS
package, since our simulation package, SharpSim, is
also in .Net. Therefore,
we choose GreatMap GIS
software (GreatMap, 2011) which is open-source
and can use many online map providers, including
Google, Yahoo, Bing, OpenStreetMap, ArcGIS,
OviMap and CloudMade. On the other hand, it also
supports offline use.
In Figure 3, the Graphi
cal User Interface (GUI)
of the model is shown. It is the animation of one of
the scenarios created for experimentation. Colored
icons represent animated agents.
6 EXPERIMENTATION
In our experiments, we investigate the effects of
resource allocation and patrolling plans on the
success of preventing piracy to make the transit
corridor safer for cargo ships.
We made some assumptions that weather
conditions are stable and do not influence piracy
activity. We also had to ne
glect possible effects of
armed guards at cargo ships.
6.1
Design of Experiments
We altered the values of the inputs; NPS and NPH
patrol times, south and west side fishing boat rates,
inhibitor coefficients, helicopter ranges, and volume
of cargo ship traffic. Number of ships passed
through Suez Canal is assumed to be the inputs to
the Gulf of Aden, and on average, 17.000 ships pass
the canal annually. Number of pirate acts, however,
is difficult to adapt into the model. We assumed that
some proportion of fishing boats that exist in the
region, under some conditions, acts as pirate ships.
Examining the historical pi
racy acts in the Gulf, we
SIMULTECH2013-3rdInternationalConferenceonSimulationandModelingMethodologies,Technologiesand
Applications
442