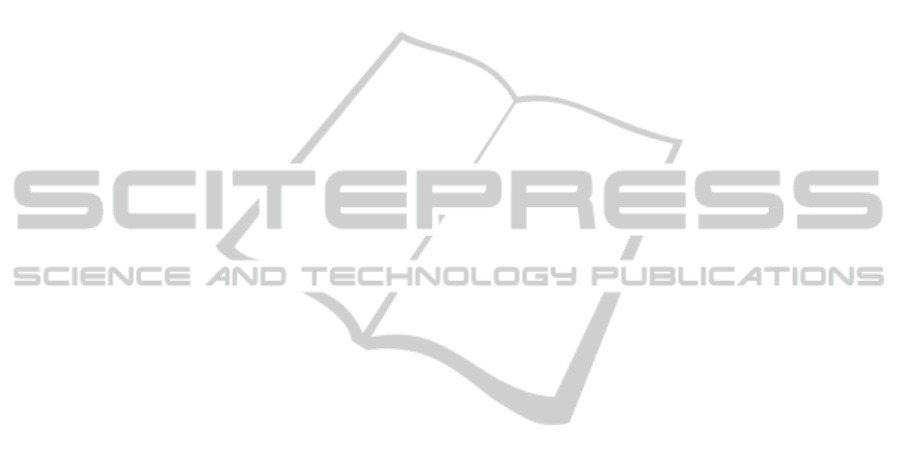 thinking on framing problems and are not
susceptible to framing effect. On the other hand,
recent research found that framing effect exists no
matter decision makers with high or low NC
(LeBoeuf and Shafir, 2003); (Levin et al., 2002);
(Cárdaba et al., 2013); (Tonetto and Stein, 2010).
Those studies, whether in support of the notion
that NC moderate framing effect, assume that level
of cognitive effort increases as NC increases (Simon
et al., 2004); (Petty et al., 2008). Cognitive effort
refers to the total use of cognitive resources required
to complete the task (Payne et al., 1990). However,
little studies use physiological apparatuses to
measure cognitive effort in order to provide
objective evidence. In addition, scarce studies
discuss which information is paid more attention in
response to framed problems. Therefore, one
purpose of this study is to measure and compare the
difference of cognitive effort devoted to the framed
problems between high and low NC decision
makers. Based on previous studies which show that
more cognitive effort paid to framing problems
reduce framing effect, the relationship between
cognitive effort and relationship is investigated
further.
Individual difference, NC, is a factor about one's
ability to determine how cognitive effort paid to
framed problems. However, other variables such as
motivation to process may also moderate NC on
cognitive effort. Motivation could be driven by
complex tasks, relevant topics or untrusted messages
(See, Petty, and Evans,
2009). Overall, the
characteristics of task (i.e. level of complexity,
blatancy of message) are important factors
moderating NC on cognitive effort and effect of
persuasion (Petty et al., 2008). NC is more salient
depending on task conditions. For example, Levin et
al., (2000) set laptop shopping environment, and
asks respondents to choose the notebook they want
to buy. Each respondent has to use inclusion and
exclusion strategy to decide which product he/she
wants. The results revealed that in the inclusion
condition where subjects showed greater narrowing
of options (i.e. cognitive effort required), high NC
subjects processed information in a more focused
manner with greater depth and breadth than did low
NC subjects, and the quality of their selections
tended to be higher. The characteristics of task may
be important moderators for influence of NC on
cognitive effort, and worthy to explore further.
Recent breakthroughs in physiological
apparatuses such as functional magnetic resonance
imaging (fMRI) have helped disclose the underlying
cognitive activities during the process of decision
making. Another physiological apparatuses, eye
tracking, has been used to measure cognitive effort
in the studies related to decision making (Kuo et al.,
2009); (Huang and Kuo, 2012). Eye-tracking has
been used in a variety of research fields, ranging
from reading processing (Rayner,1998), marketing
(Wang and Day, 2007), and decision making (Kuo et
al., 2009); (Huang and Kuo, 2012). Studies which
track eye movements have proven that eye
movement is a sufficient and valid reflection of the
decision process (Kuo et al., 2009); (Huang and
Kuo, 2012). Researchers have confirmed the eye–
mind assumption: eye movements are directly
related to the underlying cognitive process (Rayner,
1998).
Thus, the present study utilized eye-tracking to
measure high and low-NC decision makers'
cognitive effort under framing. Further, the
moderator of framing (i.e. positive and negative
framing) on cognitive effect is investigated and the
relationship between cognitive effort and framing
effects is discussed. The re
sult will explore the black
box into which decision makers' cognitive effort
could be observed further under different framing.
2 LITERATURE REVIEW
AND HYPOTHESIS
2.1
NC and Cognitive Effort
Studies tackling the issue
of whether NC interferes
with framing effect (Chatterjee et al., 2000); (Simon
et al., 2004); (Smith and Levin, 1996), suggested
that people with high NC analyse framed problems
more thoroughly. Most res
earch hypothesizes that
different kinds of NC lead to difference cognitive
effort,. Scholars believed that people with low NC,
compared with high NC, are less motivated to
process information and have different information
processing and interpretation. People with high NC
are likely to process information in a careful,
elaborate fashion, paying less attention to peripheral
or superficial cues. They understand positive and
negative frame with the same equivalent logic, and
may not have cognitive bias by framing problems.
Verplanken (1993) showed the relationship between
individuals' NC and cognitive effort measured by
variability of search across alternatives and pattern
of search. It was found that people with lower NC
applied less cognition effort to information
processing, and vice versa. Fisk and Neuberg's
(1990) theory of impression formation demonstrated
ICEIS2013-15thInternationalConferenceonEnterpriseInformationSystems
76