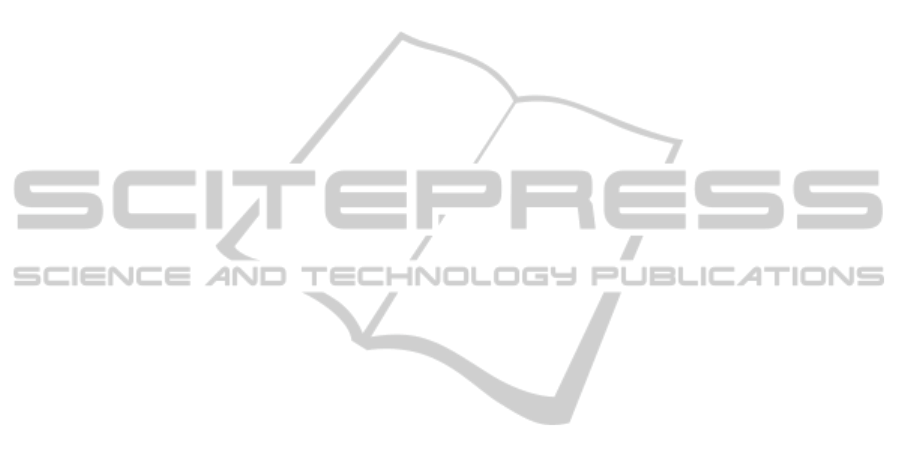 al., 2002), including the definition and the analysis
of the critical success factors (CSFs), SWOT
analysis (strengths, weaknesses, opportunities and
threats) and value-chain analysis (VCA).
Some organisations, which specialise in
information technologies and their applications,
have coupled together different methodologies
resulting in a complete SISP methodology such as
the work by Min et al., (1999) proposing an
integrated approach toward strategic information
systems planning (Min et al., 1999).
Several studies also have focused on SISP
approaches e.g. by following Mintsberg's models in
his book: the rise and fall of strategic planning
(Mintzberg, 2000), the stage of growth analysis
which relates to Nolan's work (Gibson and Nolan,
1974) or by invoking the Organisation's Theory in
order to obtain an organisational fit for IS (Burn,
1991). Through the comprehensive studies and
practices of SISP, many methodologies are being
applied in order to perform SISP processes,
therefore organisations may need a set of criteria to
better understand different methods, techniques, and
tools to choose the proper one based on their
requirements (Basahel, 2009); (Basahel and Irani,
2009).
2
A FRAMEWORK TO CLASSIFY
SISP METHOOLOGIES
In this paper, we firstly introduce a conceptual
framework to classify SISP methodologies then we
compare some major SISP methodologies using our
proposed conceptual framewo
rk (as demonstrated in
Table 2 in the appendix).
There are different frameworks to evaluate and
classify IS development methodologies such as
NIMSAD (Jayaratna, 1986
), DESMET (Kitchenham
et al., 1996), and Avison and Fitzgerald's framework
(Avison and Fitzgerald, 2006); (Avison and
Fitzgerald, 2003) however there is only a few
attempts to classify and compare IS planning
methodologies (Basahel, 2009
); (Basahel and Irani,
2009); (Rogerson and Fidler, 1994).
Avison and Fitzgerald's framework has the right
level of abstraction and generality and could be
mapped and adjusted in order to also evaluate and
classify IS planning methodologies. According to
the General System Theory (GST) (Von Bertalanffy,
1968), models, principles, and laws exist that apply
to generalised systems or their subclasses,
independent from their specific kind, the nature of
their sub-elements, and the relationships among
them.
Therefore, by looking at Avison and Fitzgerald's
framework as a 'system' of comparison, it is
possible to generalise this framework and adjust it
(from the IS development level) to the IS planning
level. This adjusted conceptual framework will be
then used as a guide to choose a relevant SISP
methodology when planning for information
systems. This conceptual framework is introduced in
the following sections (2.1 to 2.7):
2.1 Fundamental Philosophy
Fundamental philosophy is a vision upon which the
methodology has been established and forms the
approach of problem solving. This criterion
considers SISP methodologies as problem solving
approaches with different
fundamental philosophy.
When choosing a methodology, it is important to
determine a proper approach towards SISP process
and select ones with adaptable approach to the
problem with which organisation is facing. It
consists of three factors of 1) Paradigm, 2)
Methodology objective and 3) Domain and target of
the methodology (Avison and Fitzgerald, 2006);
(Avison and Fitzgerald, 2003).
2.1.1 Paradigm
Avison and Fitzgerald define paradigm as the
problem solving approach of a methodology
(Avison and Fitzgerald, 2006); (Avison and
Fitzgerald, 2003). They classify paradigm as science
paradigm vs. systems paradigm. Science paradigm
explains the world through reductionism,
repeatability, refutation and systems paradigm is
concerned with whole picture, interrelationships
between parts of the whole. (Avison and Fitzgerald,
2006); (Avison and Fitzgerald, 2003).
In our conceptual framewo
rk to classify SISP
methodologies, we interpret paradigm as the way a
methodology considers 3 distinct factors in the
process of problem solving as equivalent of the
Science and the System paradigms which
includes: 1) Technical paradigm, 2) Social paradigm
and 3) Socio-technical paradigm. In one side of a
spectrum there are methodologies which only look at
the technical side of planning for information
systems with less attention to the human aspect of
IS, while on the other side of this spectrum there are
other methodologies that are more human-oriented
and consider more of human aspect of information
systems when planning for a change in IS planning
AConceptualFrameworktoClassifyStrategicInformationSystemsPlanningMethodologies
191