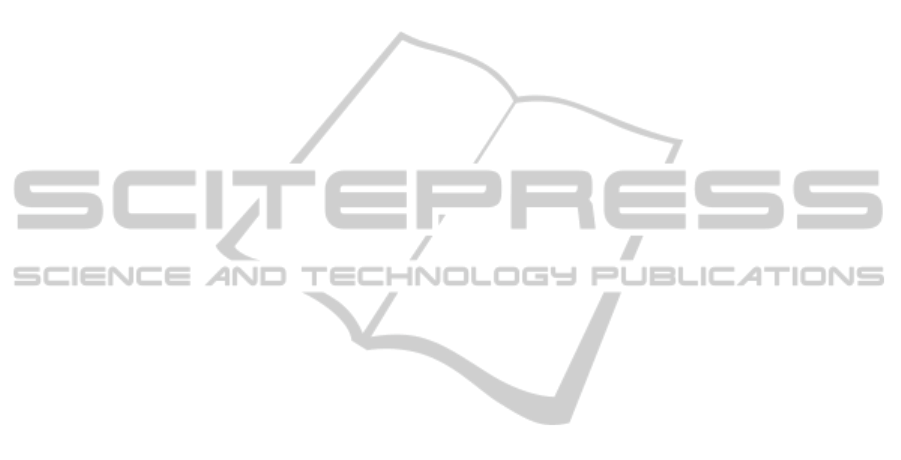 personality and SNS use (Correa et al., 2010);
(Pagani et al., 2011). Another group of research is
focused on examining how cultural contexts
influence the uses of SNS (Kim et al., 2011); (Chu
and Choi, 2011). Yet very few researches are
addressing the relationship between consumer
characteristics and SNS us
e in cultural contexts.
Most previous studies considered positive
determinants of SNS adoption or use (Pagani et al.,
2011); (Thorbjørnsen et al., 2007), but there are few
studies that considered both positive and negative
determinants of SNS use.
This research examines the impacts of consumer
innovativeness, propensity to share information, and
privacy concern on SNS use and SNS-enabled social
capital in a cross-cultural context.
2.1 Consumer Innovativeness
The concept of innovativeness is a personality trait
defined as the degree to which an individual makes
innovative decisions independently of the
communicated experience of
others (Midgley and
Dowling, 1978). Especially, domain specific
innovativeness (DSI) reflecting the tendency to
adopt innovations within a specific product domain
has been a good predictor for consumer behavior on
the Internet (Goldsmith, 2001); (Park and Jun, 2003).
Consumer DSI was positively associated with
both creating new content (active use) and
consuming the contents of others (passive use) on
the social networking sites (Pagani et al., 2011).
Since social networks are st
ill in the growth stage,
we propose that a person with high innovativeness in
the technology domain will spend more time using
SNS. Furthermore, as inn
ovators are the first group
of consumers to adopt new features or functions of
products, they will likely use them more than others.
H1: High innovativeness in technology domain
will be positively associated with intensity of SNS
use.
2.2
Propensity to Share Information
Identity expressiveness has been regarded as a good
determinant of intention and behavior for symbolic
goods or in public settings of consumption
(Hirschman and Holbrook, 1981); (Richins, 1994).
Expressiveness was found to be a strong driver of
using mobile communication services (Thorbjørnsen
et al., 2007). Similarly, Pagani et al. (2011) showed
both self-identity expressiveness and social-identity
expressiveness are positively related to active use of
social networking sites. Although identity
expressiveness is a good motive for using SNS,
sharing content or inform
ation is another motive.
Many social network sites such as Facebook and
Myspace support users in sharing content, especially
LinkedIn is most commonly used for information
providing and gathering, not on socializing
(DiMicco et al., 2008). So
cial networks are based on
information sharing and revealing enough
information is one of the strongest motivator of SNS
use (Acquisti and Gross, 2006). Travel blogs have
been perceived as useful sources of information for
those who are planning trips, and the bloggers may
have high propensity to share information.
According to Constant et al. (1994), sharing tangible
information depends on pro-social attitudes and
norms whereas sharing expertise depends on
people's own self-expressive needs. Propensity to
share information is regarded as part of pro-social
transformation behaviors as well as a personal norm
reflecting the costs and benefits of sharing and is
significantly related with the use of collaborative
electronic media (Jarvenpaa and Staples, 2000).
H2: Propensity to share information will be
positively associated with intensity of SNS use.
2.3 Privacy Concern
Social networking sites may raise privacy concerns
since they allow users to search for profiles of other
members. Users are concerned about their privacy
when their personal information is used without their
permissions or knowledge (Phelps et al., 2000).
While most SNS users are aw
are of the visibility of
their profiles, they seem to believe their ability to
control the information revelation (Acquisti and
Gross, 2006). Some possibl
e reasons for revealing
one's information at the risk of privacy invasion
include cost benefit approach (Donath and Boyd,
2004), peer pressure and herding behavior, relaxed
attitudes towards (or lack of interest in) personal
privacy, incomplete information, faith in the
networking service or trus
t in its members(Gross and
Another reaction to the privacy concern on SNS
may be staying away from
it. Privacy concern was
associated with negative attitudes toward SNS
(Boyd, 2008), but not with the behavioral intention
(Tan et al., 2012). A survey on college students
showed that privacy concern was higher for non-
members of Facebook than for members, and non-
members showed stronger sensitivity towards
privacy than members (Acq
uisti and Gross, 2006).
Although the results of pr
evious researches are
mixed, individuals with high privacy concern will
ICE-B2013-InternationalConferenceone-Business
120