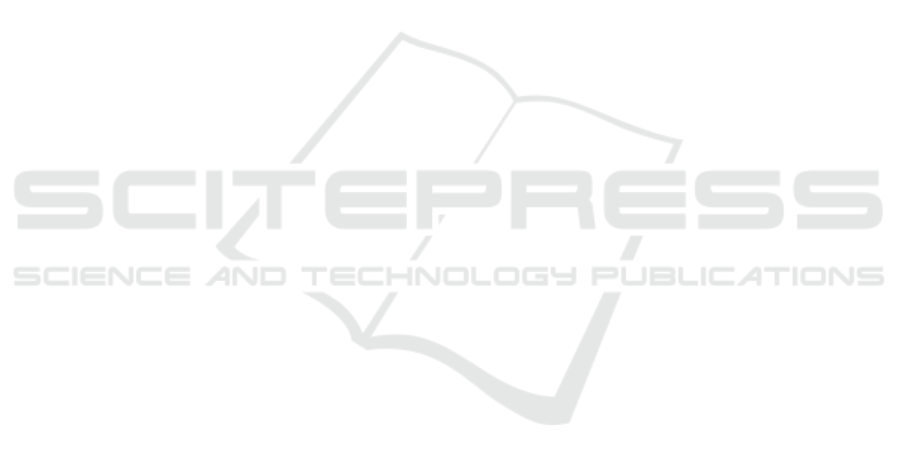 A Linearvibrotactile Actuator for Mobile Devices
Sang-Youn Kim
1
, Bonggoo Kim
2
and Tae-Heon Yang
3
1
Interaction Lab., Advanced Technology Research Center, Ko
rea University of Technology

and Education (KoreaTech),
(330-708) 1600 Chungjeolno, Byeongc
hunmyun, Chungnam, Cheonan, Korea
2
R&D Center, Yeonhab Precision Co. Ltd, (330-844)219-27 Haks
usosa-gil, Mokcheon-eup, Chungnam, Cheonan, Korea
3
Korea Research Institute of Stan
dards and Science, Daejeon, Korea
Keywords:
Vibrotactile Actuator, Hapt
ics, Mobile Device, Vibration.
Abstract:
Although, the current vi
brotactile actuators are widely used for hap

tic interaction with mobile devices, they
have still problems to be solved before accepting in many mobile devices. The most critical problem is that
the conventional vibrotactil
e actuators creates vibrotactile signal with limited

frequency bandwidth. The
vibrotactile actuator with large fre
quency bandwidth allows a user to

delicately and immersively manipulate
mobile devices. This paper presents a new vibrotactile actuator which
creates vibrotactile signals with a
large frequency bandwidth. In our actuators, vibrotac
tile signal is generated

by interaction between
solenoids and a permanent magnet. Ex
periments are conducted to investig

ate whether the proposed actuator
generates enough output force to stim
ulate human skin across a large frequency bandwidth. The result of the
experiments demonstrates that the
proposed actuator is suitable for th

e haptic interaction with mobile
devices.
1 INTRODUCTION
Recently, the mobile industry is experiencing rapid
growth. As computer graphics, multi-media, and 3D
sound technologies are incorp
orated into the mobile
device, the devices are expe
cted to be smarter and
smarter. According to Microsoft, 4 billion mobile
phones are in use all around the world (Microsoft
Tag, 2012). A market share of smart phones, which
is 25% in 2012, will balloon to 54% (IHS iSuppli,
2012). Due to the smart phones, the function of a
mobile phone has shifted from a traditional
telephone to an entertainment device with which a
user enjoys internet, movies, games, and etc.
Since visual information is most important factor
in interacting with mobile devices, mechanical
keypads and buttons in mobile devices are being
replaced by touch screens to maximize the display
area. A touch screen without a mechanical keypad
has led to a native user interface (UI) which reduces
the learning curve of a user to adapt usage of an
application. Enlarged scr
eens and native UI allow a
user to intuitive and immersive interaction with
mobile devices. However, it is not easy to increase
the level of the immersion to the level where users
are truly "immersive". To
increase the level of the
immersion, many researchers and developers
focused on creating haptic feedback. The reason is
that interaction based touch is first way, and it
allows a user to non-verbally and cognitively
interact with devices. Ther
efore, haptic information
coupled with visual and/or audio information
enables a user to inattentively interact with devices.
Haptic feeling consists of tactile sensation
(sensory information acquire
d by pressure receptors
in the skin) and kinesthetic sensation (sensory data
obtained by receptors in joints, muscles, and
ligaments). Many haptic actuators that directly
provide kinesthetic force or pressure are too bulky to
be inserted them into mobile phones. Therefore, for
creating haptic feeling in mobile devices, many
researchers focused on tactile actuators because the
tactile actuators can easily be constructed in small
size. Among others, vibrotactile actuators have been
most widely studied to reproduce haptic sensations
on mobile screens by generating short vibration
feedbacks, and they have been successfully
commercialized in many mobile devices.
There are four major mechanoreceptors
(Meissner corpuscle, Merkel
's disk, Ruffini ending,
and Pacinian corpuscle) in the human glabrous skin
and their operating frequency are different from each
other except Ruffini ending (Johansson and Vallbo,
125
Kim S., Kim B. and Yang T..
A Linearvibrotactile Actuator for Mobile Devices.
DOI: 10.5220/0004525301250128
In
Proceedings

of the

10th International

Conference on

Signal Processing

and Multimedia

Applications and

10th International

Conference on

Wireless
Information Networks and Systems
(SIGMAP-2013), pages 125-128
ISBN: 978-989-8565-74-7
Copyright
c

2013 SCITEPRESS (Science and Technology Publications, Lda.)