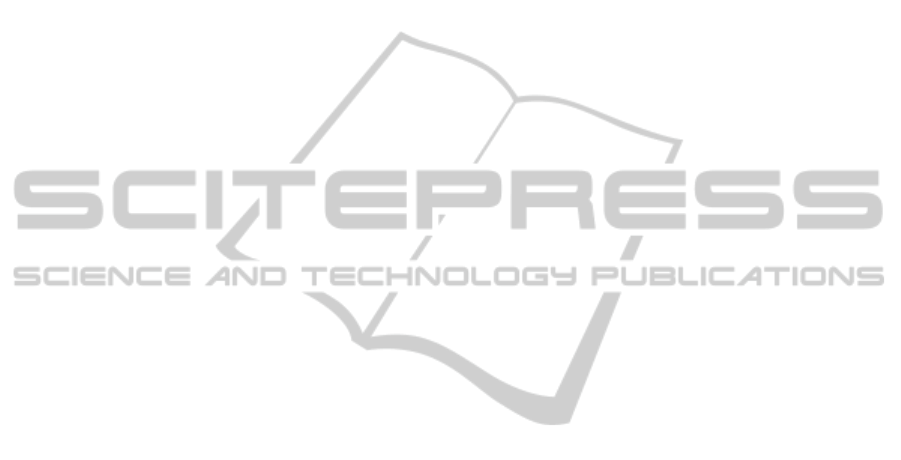 literature is shown. In section 3, the research
framework and results are presented. In section 4,
some managerial implications of the study and
future research developments are discussed.
WORKS
According with Richards (Richards, 2010), Web
communication platforms, such as blogs, wikis, and
social networks have allowed average users to
change from passive recei
vers of information to
active producers of information (Budin, 2005).
These tools and the ways that they have empowered
individuals to take control of their Internet
experiences have been categorized as Web 2.0
technology (Pachler and Daly, 2009).
Tim O'Reilly has first attempted to provide a
clear definition of web 2.0: "
Web 2.0 is the business
revolution in the computer industry caused by the
move to the Internet as a platform, and an attempt to
understand the rules for success on that new
platform. Chief among those rules is this: "Build
applications that harness network affects to get
better the more people use them
" (O'Reilly, 2007).
The identified key points are:
1.
User participation. The web should be the
medium that enables its users to participate and
share information. The services offered are
developed under the open-source paradigm,
where users' interaction is a source of
development and growth for the site.
2.
Transformation of da

ta ('remixability').
'Remixability' stems from the desire of users and
developers to be able to use and share
information and then process and change it by
developing new concepts and ideas.
3.
Design centered on the user's needs
It is increasingly important to understand not only
how Web 2.0 tools work, but also how the sharing
and distribution of information through these tools
can promote civic engagement (Budin, 2005).
It has been a long time since public
administrations have begun to investigate the
potential of Web 2.0 to improve service delivery,
democratic responsiveness and citizen participation
(Fountain, 2001). According with European
Commission (Ala-Mutka et al., 2009): "
public sector
institutions are beginning to recognise the need to
shift to services that are
closer to people's everyday
lives, to use innovative tools to reach citizens and to
better engage employees and to share information
and knowledge within and between organisations
(Berce et al., 2006). Also, public institutions are
increasingly making use of collective intelligence
and user-generated content to encourage real-time
interaction and facilitate participation (Dutton and
Peltu, 2007) Social Computing-enabled governance
mechanisms could enhance collaboration within
government agencies and interaction with
stakeholders, transforming processes into more
user-centric, cost-effective solutions and bringing
public value to end-users (DiMaio et al., 2005);
(Osimo, 2008).
A recent study (Assar and Boughzala, 2013)
emphasizes that the current objective is to provide
online services customized to match users' profiles
and requirements, and to personalize the
relationships users have with public institutions. The
emergence of Web 2.0 and rise of social networks
have revealed new perspec
tives that challenge public
institutions. These institutions are particularly
attentive to the possibilities of taking advantage of
these tools in the context of e-government.
Given these trends, business models and
governance modes must necessarily adapt and
sometimes be rethought. Public organizations are not
immune to these developments, and the
e-
government 2.0
concept refers to specific
applications of social medi
a in the sphere of public
services (Baumgarten and Chui, 2009).
The annual meeting of
the Gov2.0 Summit has
brought together figures from the U.S.
administration and some researchers to discuss
experiments, problems and questions concerning e-
government 2.0 implementation since 2009. Few
recent academic publications tackle explicitly e-
government 2.0 and the problems it raises: in
Niehaves' paper (Niehaves, 2009), specific
applications of the concept in the process
management field; in Nam's study (Nam, 2011), the
adoption of e-government 2.0 by citizens; or in
Scholl's paper (Scholl and Luna-Reyes, 2011)
factors that promote openness, collaboration and
citizen participation.
Several papers have been published on web site
quality evaluation methodology (Aladwani and
Palvia, 2002); (Cox and Dale, 2002); (Van Iwaarden
and Van derWiele, 2002); (Kim et al., 2003); (Van
Iwaarden et al., 2004); (Bils
el et al., 2006). Many of
these publications offer frameworks containing
groups of quality dimensions that are similar to the
SERVQUAL (Service Quality) model proposed by
Parasuraman (Parasuraman et al., 1988). Also some
publications have proposes evaluation
methodologies for specific web sites such as e-
EmergingTrendsinLocalGovernmentsWebStrategies-CitizenWebEmpowermentAssessmentinItaly
257