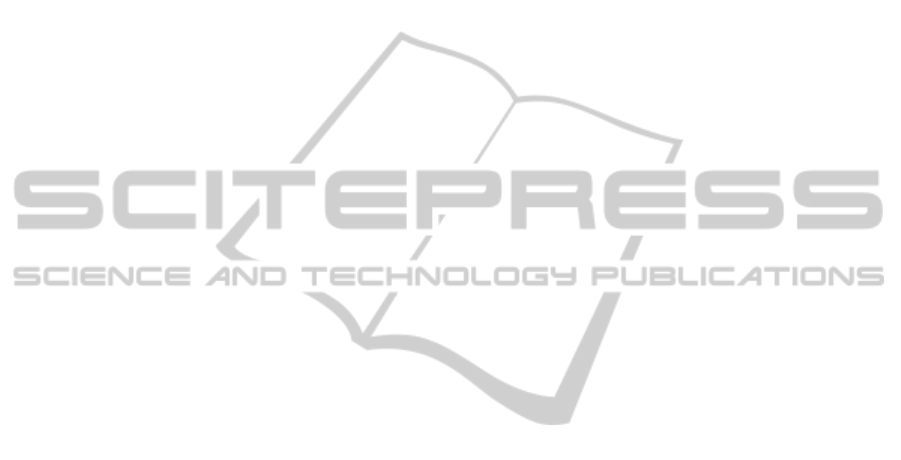 solely by WM doctors (Taylor, 2004). The
interprofessional collaboration of TCM and WM
healthcare professionals gradually emerged as the
central basis to the provision of healthcare services
in today's Chinese hospitals.
However, the two professional communities, that
sometimes operate in the same building, do not
really co-exist harmoniously in the national
healthcare system (Liu, 200
3). This co-existance
arose from the initial political decision, but it
became very quickly apparent that simply putting
the two communities together and expect them to
work collaboratively was not without problems. In
fact, each community have integral and very
distinctive medical beliefs, diagnose and treatment
methodologies. This careless integration of the two
generated disbeliefs, distrust and disregard between
the two communities and resulted in the problems of
coexistence in Chinese hospitals today (Liu, 2003).
In any case, regardless of any disagreements, dispute
and problems of co-existence, it is politically
decided that the two communities have to
collaborate.
Since 2006, with the implementation of the
patient-centred healthcare policy, an additional layer
of political requirements was forced upon the TCM
and WM collaboration. That is, the needs,
requirements and benefits of patients must be
constantly ensured and carefully protected
throughout the processes of TCM and WM
collaboration (Zhong, 2009); (Hu, 2009).
The provision of patient-centred healthcare
service relies on effective and sufficient
communication and knowledge sharing (KS)
(Steward, 2001); (Maizes et al., 2009). Nonetheless,
and in reality, TCM and WM professionals do not
necessarily actively and voluntarily communicate
and share knowledge with each other (Zhou et al.,
2010); (Liu, 2003). In fact, there are barriers
hindering the two types of professionals from
actively engaging in KS (Sun, 2003); (Liu, 2003);
(Zhou and Nunes, 2012).
Despite public awareness of the issues that
emerged from the TCM and WM coexistence and a
continuing debate on philosophical superiority, the
KS problem between TCM and WM professionals
has not been politically r
ecognised and academically
investigated. This paper presents, criticises and
discusses the barriers to patient-centred KS between
TCM and WM professionals. In addition, this paper
proposes and discusses acti
onable strategies that can
be employed by hospital management to improve
interprofessional communication and KS in TCM
and WM collaboration.
2 LITERATURE REVIEW
2.1
Duality and Complementarity of
TCM and WM
Through several decades
of exploration and
negotiation, TCM and WM practitioners in Chinese
hospitals have gradually accumulated and formed
complementary relationships. In order to thoroughly
explain the complementary relationships, it is
necessary to understand the basic beliefs, base
philosophies, and diagnosis and treatment methods
of the two types of medicine.
TCM emphasizes on the integrity of the human
body as whole and its close relationship with the
environment (Cheng, 2000). According to the study
of Ma (1999), traditional Ch
inese healing practice is
intended to enhance the immune system of human
body, antiviral effects, anti-inflammation, balance of
mind and body, aches and pain relief, and
cholesterol reduction. Ther
e are four main categories
of Chinese medicine treatments, namely herbal
medicine (oral intake and external use), heat therapy
(moxibustion and cupping), massage (oriental
massage, Gua Sha and magnets) and acupuncture
(Sherman et al., 2005).
Conversely, WM employs a scientific attitude in
treating patient problems (Dally, 2003). Unshuld
(1985) claims that achieve
ments from intensive and
evidence-based fundamental scientific research have
brought WM to an unchallengeable dominant
position in world health care as well as in China. In
fact, and despite the plurality, in the Chinese
healthcare system WM takes the primary position
being complemented by TCM as an alternative
healthcare therapy. It is
widely accepted in China
that WM is more effective in the acute stage of
many diseases and works much faster than TCM in
treating these acute diseases (Ma, 1999). However, it
is also acknowledged that WM creates more adverse
side effects (Kaptchuk, 2000). Nevertheless, healing
herbs, acupuncture, massage and other health
methods from TCM may be more appropriate in
health promotion, prevention, treatment, and
rehabilitation. Moreover, TCM may be used as a last
resort, when Western medicine is either too toxic or
unable to provide any further expected benefit (Chen,
1989).
The main difference of Chinese traditional
medicine in relation to its Western counterpart is its
adoption of a holistic concept of healing, which
emphasises the integrity of the human body as a
whole and its close relationship with the
environment (Cheng, 2000). In contrast, WM
MitigatingBarrierstoPatient-centredKnowledgeSharing-ACase-studyofKnowledgeSharingProblemsinthe
CollaborationofTraditionalandWesternPractitionersinChineseHospitals
299