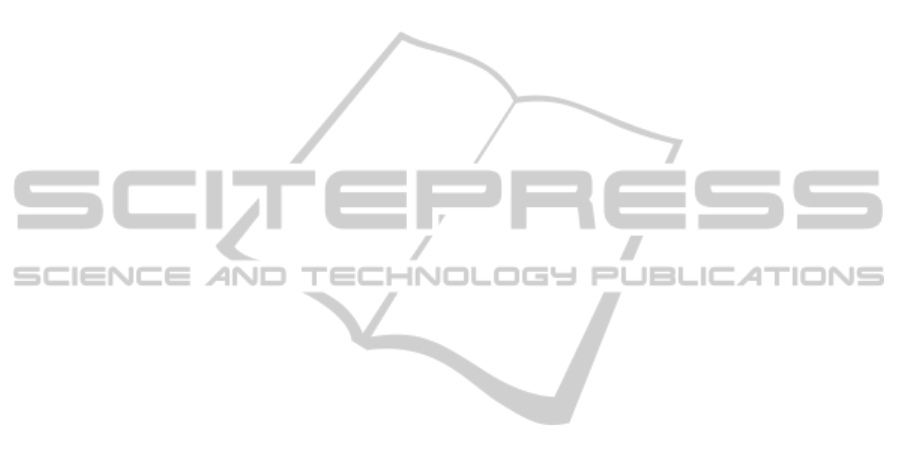 advanced more in the research about LOGD, as well
as showing successful methodologies, relevant
issues highlighted by auth
ors. This might enable
stakeholders to advance in new research or new
projects.
The article is divided as the following: Section 2
is a brief explanation about the concept of LOGD,
section 3 presents the methodological procedures for
the development of this research, while section 4
presents the results obtained and ultimately section 5
presents the closing remarks.
2 LOGD
Before entering in any methodological procedures or
results for this article, it would be of great
importance to explain the ma
in focus of this work.
In other words, to clarify to LD, Open Government
or government transparency enthusiasts what LOGD
stands for and what it enables. Such clarification
also justifies the efforts
of performing a research
panorama on the field.
Many authors have been writing about LOGD
lately, especially after Data.gov and Data.gov.uk
came to existence (Ding et al., 2012; Kalampokis et
al., 2011; Shadbolt et al., 2012). According to Ding
(Ding et al., 2012), these two portals have pioneered
the LOGD initiatives worldwide.
The LOGD movement is closely related to the
Open Government Data (OGD) initiatives that took
place worldwide over the last decade. As a huge
amount of datasets was released, governments and
civil society faced the diff
icult task of integrating
this material due to the use of different vocabularies,
formats and qualities of metadata within what was
released (Ding et al., 2012).
As a response to this big challenge, LOGD
emerged as "a way of facilitating opening, linking,
and reusing OGD. LD offers minimal consensus on
data representation (such as using URIs and the
Resource Description Framework) and data access
(via HTTP), and enables incremental OGD
publishing according to Tim Berners-Lee's '5 Stars
of Linked Open Data'" (Ding et al., 2012).
Ding explains the process of opening and linking
data in three stages. In th
e first stage, governments
play the key role, opening up their data. In the
second stage, community must help enhance the
quality of the released data. In the last stage, data is
reused, in order to build high-value applications
from the datasets. Thus, LOGD can reach its full
potential only through public participation. Citizens
have to get themselves involved in the process, first
by pressuring the government to release its data and
later by enriching the available data.
3 METHODOLOGICAL
PROCEDURES
The present work adopted a combination of different
bibliometric techniques and followed some
recommendations and descriptions suggested by
Macias-Chapula (1998), Va
nti (2002) and Francina
and Oliveira (2011).
According to Tague-Su
tckiffe (apud Macias-
Chapula, 1998, p.134), bibliometry is the study of
the quantitative aspects of the production,
dissemination and use of the information recorded.
Moreover, bibliometry develops patterns and
mathematical models to measure these processes,
using its results for drawing up estimates and
supporting decision making.
The present bibliometric study was conducted in
two phases: the first phase
consisted of searching,
filtering and standardizating the articles, while the
second phase was the analysis and development of
the final work.
The following sub-items describe the steps
undertaken.
3.1
Step 1 - Defining the Search
of Terms and Database Query
The association of terms related to government and
open data aims to identify areas of study and
research lines that are indexed in international
scientific databases. To perform the search, we used
some terms related to government (open
government, transparency and e-government) and
some terms related to open data (linked data, linked
open data and linked government data. These terms
were also used in Spanish and Portuguese. Searches
were conducted in three international databases:
Web of Science (WoS), Scopus and Google Scholar.
3.2
Step 2 - Exporting the Articles
and Reading the Abstracts
After making queries in databases, files were
generated with the main bibliometric data (title,
abstract, keywords, year, author, institution, etc.).
Such data were then imported into the bibliographic
management software, Mendeley. It enables a more
practical and dynamic indexing and use of articles
and journals by indexing files in formats such as
LinkedOpenGovernmentDataResearchPanorama
279