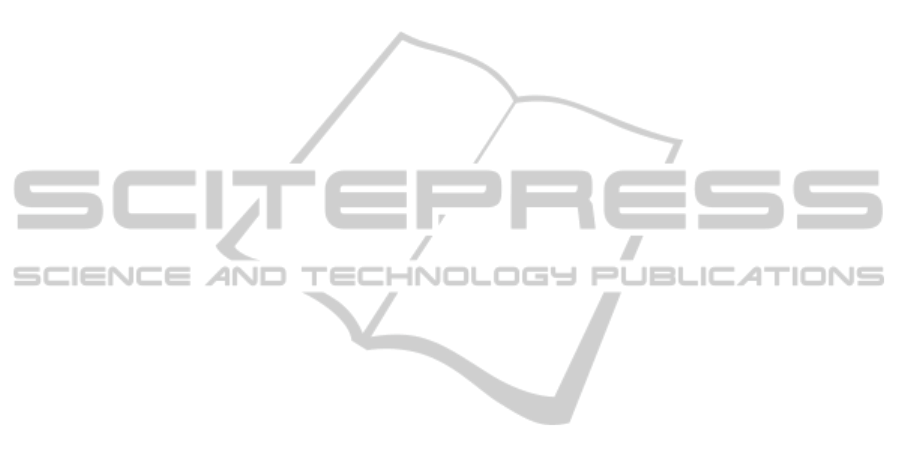 to the firm; resources which are inimitable, no
substitutable and scarce (Pen
a, 2002). As early as in
1990, the authors C. K. Prahald and G. Hamel in
their article "The Core Competence of the
Corporation" developed the concept of Core
Competence of an organiza
tion. Key competencies
are only those skills that meet these following
criteria (Ireland et al., 2009):
1.
They are valuable, so they contribute to value
creation for customers by exploiting new
opportunities or neutralizing threats.
2.
They must be rare, so they are held by few if any
competitors.
3.
It must be difficult to imitate them. They are
difficult to re-create because intangible resources
or their specific contribution to the capability
cannot be easily identified.
4.
They should be no substitutable. No resources /
capabilities should exist that can complete the
tasks and provide the same value to customers.
If today a firm is basing its competitive
advantage on one single product innovation or on
the use of other material or on the purchase of the
new technology, it will be quickly realized and
imitate by others, especi
ally if the change is
effective. Therefore now it
is important to prepare
competitive advantages that are hard to detect and
hard to imitate (Papulova, 2012).
According to this concept, the key capabilities -
or core competencies of the company are the main
source of its competitive advantage and they allow
the organization to create a new level of products
and services. To create core competencies in a
company, the organization must possess abilities
which can be used to create something valuable for
the customer and which other organizations do not
have. At the same time it has to be difficult to
imitate and unable to substitute. Knowledge and
company resources, which
form valuable, unique,
not imitable as well as irrecoverable abilities are
those, which should not be therefore managed
through knowledge networks. For all other
knowledge – or components of intellectual capital of
the company, knowledge networks may be
beneficial.
An integrated knowledge management approach
should mix together firm in
ternal core competencies
with inter organizational extensions to absorb and
transfer knowledge beyond the boundaries of a firm
(Pena, 2002).
3.3
Clusters as a Form of Knowledge
Networks
A cluster can be characterized as a network of
interdependent firms, knowledge-producing
institutions (e.g., universities,
research institutes, and
technology-providing firms), bridging institutions,
and customers, linked to each other in a value-
adding production chain (Roelandt et al.,, 1999). A
cluster is a form of network that occurs within a
geographic location, in which the proximity of firms
and institutions ensures certain forms of
commonality and increases the frequency and
impact of interactions (P
orter, 1998). There exist
several research studies with evidence that actors in
clusters tend to be more innovative than those that
are not in clusters (Baptista, 2000).
4 RESEARCH METHODOLOGY
4.1 Research Setting
The present paper examines how knowledge
networks, which can be considered as the source of
knowledge initiatives in SMEs, contribute to their
innovation activities. In this paper we employ
regression analysis to estimate the quantitative effect
of an indicator reflecting the level of existing and
operating knowledge networks in particular EU 27
countries as the independent variable upon the
indicator reflecting innovation activity of SMEs in
these countries as dependent variable.
4.2
Definition of Measures and Data
Sources
Data have been collected
from two different sources,
using the Innovation Union Scoreboard 2011
(European Commission, 2011) as the source of
innovation activity of EU 27 countries data and Star
Clusters reports (European Commission, 2011) as
the source of cluster invo
lvement in specific EU 27
states.
4.2.1 Independent Variable
As an independent variable, we have been looking
for an indicator reflecting the level of knowledge
networks existing and operating in particular EU 27
countries. As a source for data collection we have
used Star Cluster reports (European Commission,
2011), which describe regional clusters in 30
European countries. According to Star Cluster
KMIS2013-InternationalConferenceonKnowledgeManagementandInformationSharing
392