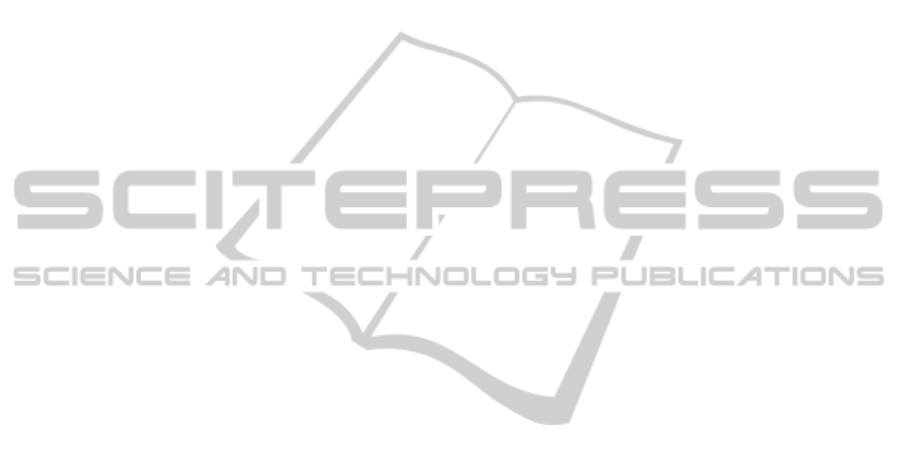 testings; get used to adopt existing standards;
evaluate their ontologies with an existing tool like
OOPS!, in order to benefit of having some degree of
quality in such ontologies. As a further work, we
plan to carry out an evaluation of the speculated
effects on a new version of the TextViz system
which takes into account relations in a more
advanced way than TextViz. This new version of
TextViz is being completed and should be available
soon. In order to carry out such evaluation, we will
have to produce a test environment with different
ontology benchmarks that include different
combinations of pitfalls. Thanks to the results of this
study, we are also planning
to sketch some advices
to help developers of ontology-based information
retrieval systems to avoid pitfalls that may prevent
their systems from working properly or deteriorate
their performance.
ACKNOWLEDGEMENTS
This work has been partially supported by (a) the Spanish
projects
BabelData
(TIN2010-17550) and
BuscaMedia
(CENIT 2009-1026), and (b) the Post-Doctoral Exchange
Programme of the French-Spanish Laboratory for
Advanced Studies in Inform
ation, Representation and
Processing (LIRP Associated European Laboratory
(LEA)), and (c) the EFL Labex project.
REFERENCES
Abasolo, J. M., Gómez, M.:
MELISA

. An ontology-based
agent for information retrieval in medicine.
Proceedings of the First International Workshop on the
Semantic Web (SemWeb2000), pp. 73-82. (2000).
Bannour, I., Zargayouna, H.: Un
e plateforme open-source
de recherche d'informati
on sémantique. CORIA 2012:
167-178. (2012).
Berners-Lee, T., Hendler, J., Lassila, O.: The Semantic
Web. Scientific American, vol. 284 no.5, pp. 34-43
(2001).
Bhagdev, R., Chapman, S., Ci
ravegna, F., Lanfranchi, V.,
Petrelli D.: Hybrid Search : Effectively Combining
Keywords and Semantic Searches.
ESWC'08
Proceedings of the
5th European semantic web
conference on The semantic web: research and
applications Page
s 554-568. (2008).
Burton-Jones, A., Storey, V. C., and Sugumaran, V., and
Ahluwalia, P.: A Semiotic Metrics Suite for Assessing
the Quality of Ontologies. Data and Knowledge
Engineering, (55:1), pp. 84-102. (2005).
Castells, P., Fernández, M., Vallet, D.: An adaptation of
the Vector-Space Model for Ontology-Based
Information Retrieval.
IEEE Transactions on Know-
ledge and Data Engineering,
19(2): 261-272 (2007).
Ciorascu, C., Ciorascu, I., Stoffel, K.: knOWLer –
Ontological Support for Information Retrieval
Systems.
Proceedings of 26th Annual International
ACM SIGIR Conference, Workshop on Semantic Web
(2003).
Corcho, O., Gómez-Pérez, A., González-Cabero, R.,
Suárez-Figueroa, M. C.: ODEval: a Tool for
Evaluating RDF(S), DAML+OIL, and OWL Concept
Taxonomies. In: 1st IFIP
Conference on Artificial
Intelligence
Applications and Innovations (AIAI
2004), August 22-27, 2004, Toulouse, France. (2004).
Djedidi, R., Aufaure, M.
A.: Onto-Evoal an Ontology
Evolution Approach Guided by Pattern Modelling and
Quality Evaluation. Proceedings of the Sixth
International Symposium on Foundations of
Information and Knowledge Systems (FoIKS 2010),
February 15-19 2010, Sofia, Bulgaria (2010).
Gangemi, A., Catenacci, C., Ciaramita, M., Lehmann J.:
Modelling
Ontology

Evaluation

and

Validation.
Proceedings of the 3rd European Semantic Web
Conference (ESWC2006),
number 4011 in LNCS,
Budva. (2006).
Gómez-Pérez, A.: Ontology Evaluation. Handbook on
Ontologies. S. Staab and R. Studer Editors. Springer.
International Handbooks on In
formation Systems. Pp:
251-274. (2004).
Gulla, J. A., Borch, H. O.,
Ingvaldsen, J. E.: Ontology
learning for search applications. In Proceedings of the
2007 OTM Confederated
International Conference on
On The Move to Meaningful Internet Systems: CoopIS,
DOA, ODBASE, GADA, and IS
- Volume Part I
(OTM'07), Robert Meersman
and Zahir Tari (Eds.),
Vol. Part I
. Springer-Verlag, Berlin, Heidelberg
,
1050-1062. (2007).
Kiryakov, A., Popov, B., Terziev, I., Manov, D.,
Ognyanoff, D.: Semantic Annotation, indexing and
Retrieval.
Journal of Web Semantics 2, 49–79. (2004).
Liu, C. H., Hung, S. C., Jain, J. L., Chen, J. Y.: Semi-
automatic Annotation System for OWL-based
Semantic Search.
CISIS, pp.475-480,

International
Conference on Complex, Intelligent and Software
Intensive Systems.
(2009).
Müller, H., Kenny E., Sternb
erg, P.: Textpresso: An
Ontology-based Information Retrieval and Extraction
System for biological Literature
.

PLoS Biology

, Vol.
2, Nr. 11, p. 1984-1998. (2004).
Pammer, V.: PhD Thesis: Auto
matic Support for Ontology
Evaluation Review of Entailed Statements and
Assertional Effects for OWL Ontologies.
Engineering
Sciences. Graz Unive
rsity of Technology.

(2010).
Poveda, M., Suárez-Figueroa, M. C., Gómez-Pérez, A.:
Validating Ontologies with OOPS!. EKAW 2012,
Galway City, Ireland, October 8-12, 2012. Pro-
ceedings.
Lecture Notes in Computer Science Volume
7603, pp 267-281. ISBN: 978-3-642-33875-5. (2012).
Poveda, M., Suárez-Figueroa, M. C., Gómez-Pérez, A.: A
Double Classification of Common Pitfalls in
Ontologies. OntoQual 2010 -
Workshop on Ontology
Quality at the 17th International Conference on Know-
ledge Engineering and Knowledge Management
(EKAW 2010).
Lisbon, Portugal. (2010).
KEOD2013-InternationalConferenceonKnowledgeEngineeringandOntologyDevelopment
306