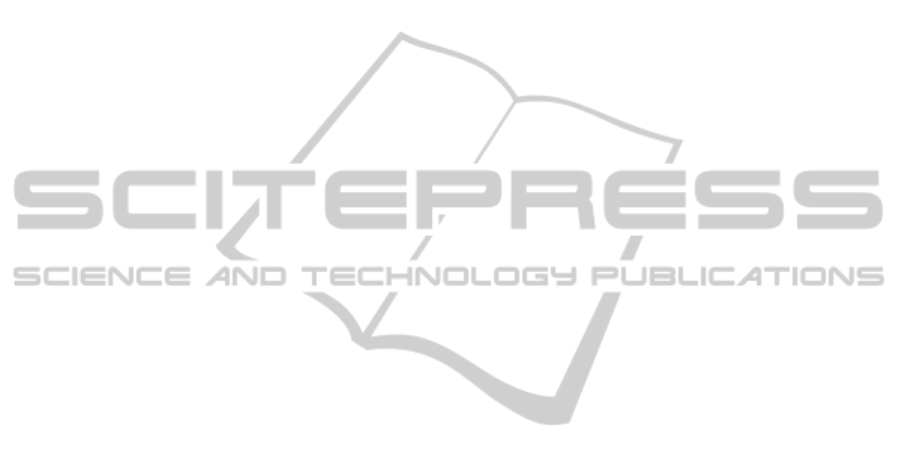 This formalism offer the opp
ortunity to the teacher
to externalize his knowledge (Goodyear, 2005) and
to express his practice which can become a best-
practice.
We propose an engineering design approach
based on pattern notation to benefit its potential to
facilitate the expression of pedagogical concerns for
teaching practitioners. We defined an engineering
iterative design process framework and an
associated tool to suppor
t the design activity of
practicing teachers. This tool may support the design
activity of scenario of
teacher by proposing
adaptations, according to
the design context and
pedagogical design scheme. We experiment a design
session with the trainers of an association dedicated
to back-to work programs wi
thin a design research
based approach.
In the next section we present the research
context. The concepts of patterns and pedagogical
design schemes are explained in the third section.
Then we propose our engineering design process
framework. Next we present the three main steps of
the experiment with trainers
of the association. Then
we discuss the resulting set of design research
guidelines produced for researchers and teachers.
Patterns have been used in the 70's in the field of
building architecture, by Christopher Alexander
(Alexander et al., 1977). Several repositories of
patterns exist for various disciplines and offer design
expertise reuse to the corresponding communities as
the object oriented programming community or the
HCI community. A pattern is defined by three main
properties: a problem, a context of this problem and
a solution (Alexander et al., 1977), (E-LEN, 2012).
Each pattern captures the be
st practice to answer to a
problem in a particular context. The formalism of
patterns differs depending on the type of problem
that the pattern solves. Each formalism adds specific
information for the category of problem to solve. By
their formalism, patterns support the creativity
without constraints. Users
are guided rather than
forced in the use of patterns (Rohse and Anderson,
2006). This approach is pa
rticularly interesting with
novice teachers. A pattern language describes the
relations between patterns (associate, compose of…)
that captures the whole design process and can guide
the designer through step-by-step design guidelines
(Alexander et al., 1977).
In particular in the e-learning community many
projects as Pedagogical Patterns Project (PPP, 2011)
or Design Patterns for recording and analyzing
Usage of Learning Systems (DPULS, 2005)
proposed a catalog of patterns concerning learning
strategies types of problem. In this way designers of
new or existing LMS, especially inexperienced
designers, through the use of
catalog of patterns can
take advantage of previous design expertise (PPC,
2012), (E-LEN, 2012), (Delozanne et al., 2007).
Researchers in education get increasing interest
with pattern-based design
approach. COLLAGE, a
collaborative learning flow pattern (CLFP) editor
(Hernandez-leo, 2006) proposes a pattern based
visual design approach implemented in RELOAD.
This approach is based on
the IMS-LD specification
which enables the modelling of learning processes.
The MDEduc project pr
oposes a Pedagogical
Patterns Editor for the design of learning scenario
using the formalism and syntax of patterns (De
Moura, 2008). ScenEdit and the model ISIS support
also a pattern based approach to design learning
scenarios (Emin et al., 2008). These approaches help
teachers to better express their pedagogical needs
but they still lack process and tool support for the
design activity of learning scenarios. They are also
based on existing design plan. We deal with these
limitations in the next part of the paper.
According to the design problems highlighted
previously in teaching domain, we explored the TEL
engineering domain best practices and the software
engineering patterns solutions implemented in the
information system domain. A pedagogical situation
is composed of different elements defining a
scenario: Learning strategi
es, Learning situations,
Objectives, Activities, Human resources, Material
resources. We take into account of these elements
within four categories of pedagogical problem:
Activity design, Learning situations design,
Ressources design and Pedagogy. We identify four
formalisms of patterns to solve the four types of
problem.
Pedagogical patterns are describing learning
strategies and objectives. These types of patterns
seem to us well suited to present the information on
the pedagogical method in use (Bergin, 2000).
Analysis Patterns are well-suited to describe
material and human resources because of their
structure which allows defining the use of a material
or a role (Fowler, 1997).
Process Patterns are well-suited to describe
pedagogical activities and tasks realized as a
workflow of the actions or sub-tasks (Amber, 1998).
Design Patterns are well-suited to describe
learning situations. as they are used to resolve a
problem of learning design (Gamma et al., 1995).
TowardsaPattern-basedAdaptiveApproachforInstructionalDesignbasedonTeacher'sPedagogicalDesignScheme
533