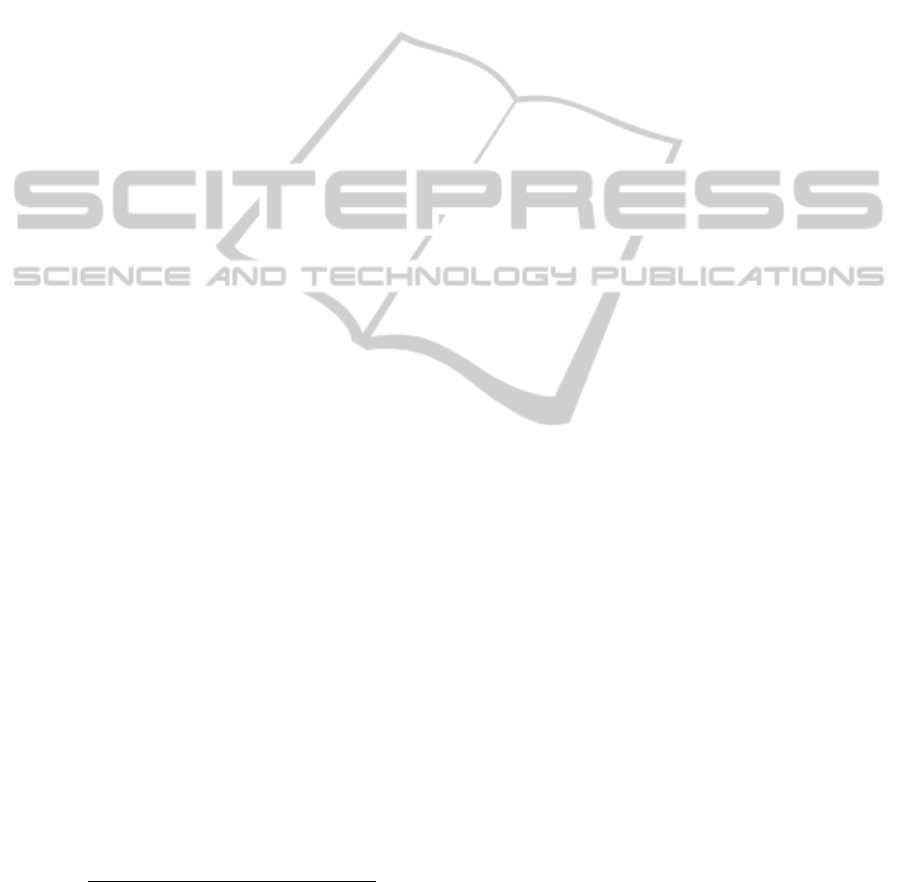 
Indexing subjectivity: two annotators do not produce systematically the same anno-
tation for the same multimedia content.

Language dependence: annotation is generally achieved in the language of the
annotator.
A critical point in the progress of conten
t-based retrieval is the semantic gap
1
, where
the meaning of an image is rarely self-evident [12]. Detection techniques of semantic
concepts by classification methods based on supervised learning have been proposed
to reduce this semantic gap [16].
To retrieve multimedia contents, several query languages have been proposed. In
the work of Richard Chbeir [5], the query languages are classified into three genera-
tions: textual, graphical and visual languages. The first generation of languages was
based on textual resources (keywords, free text). The latter allows the user to easily
express his information needs and it is adapted to all media; while the second genera-
tion deal with the graphical languages, the
most famous query languages of the latter
is the QBE (Query By Example) language [7].
In order to improve the multimedia search
and allow textual querying, while bridg-
ing the semantic gap between user's needs and content description, we propose a
model for semantic search of multimedia content that combine contextual information
with visual multimedia content.
In order to achieve the latter process, we have organized our paper as follows: In
the second section, we have described the existing works proposed in multimodal
retrieval systems. The proposed approach is
presented in the thir

d section, where our
indexing techniques and querying method are detailed. Finally, section four describes
the results of our experiments.
Multimodal retrieval approach combines sema
ntic and visual features. In addition to
visual content, the semantic content (keywords, manual annotations ...) is analyzed
and put under adequate representation. Most
of the research works in text/image in-
formation retrieval have shown that combining text and image information even with
simple fusion strategies, allows us to increase multimedia retrieval results [6]. Two
methods of fusion are used: early fusion and late fusion. The early fusion method
consists in concatenating both
image and text feature representations [6]. The visual
and textual information are taken into acco
unt simultaneously in the different treat-
ments. The late fusion is consisted to sepa
rately treat the visual similarity and the
textual similarity [23]. Two ordered lists of results are obtained and should be merged
by a suitable method before presenting them to the user.
Several works have been proposed in the framework of information fusion textual
and visual multimedia retrieval: Belkhatir et al. [2] have proposed the combination of
textual image retrieval with query by example (QBE); Lemaitre et al. [15] have pro-
posed the combination of visual and textual information for multimedia information
retrieval; Tollari et al. [22] used a Forest
of Fuzzy Decision Tr

ees (FFDTs) to auto-
1
The gap between the low level description and semantics of visual content.
4