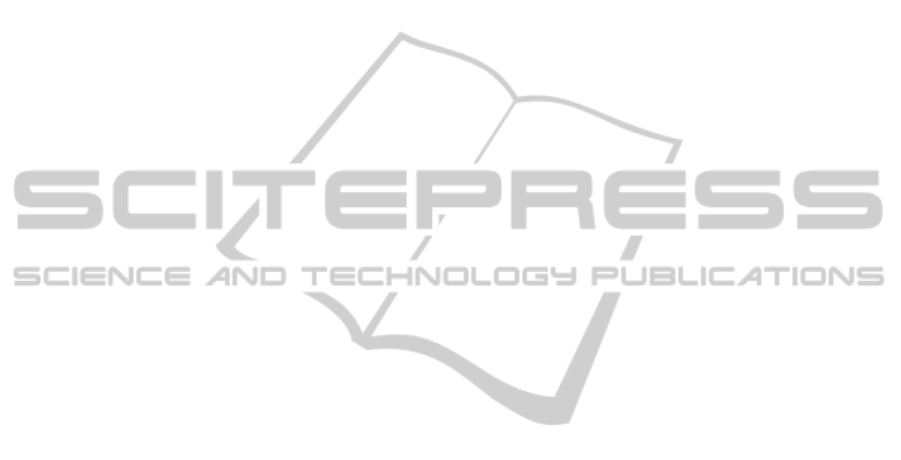 but the cost of solution and complexity is too high
for home purposes.
The last one solution we found as a literature
with topics close to our research (Rao and Vaisakh
2006) deal with network sensitivity between load
voltages and source voltages, what is used as the
basis to evaluate optimal real power generation
allocation for loss and marginal cost reduction.
Authors also present a method for optimum
allocation of reactive power in day-to-day operation
of power system for loss reduction. The described
technique try to utilize fully the reactive power
sources in the system to improve the voltage profile
and to minimize the real power losses besides
meeting the optimal real power generation levels.
Although this paper describe very interesting
solution, there are a lot of missed technical details
without them it is not possible to run the system as
correctly as it is requested.
Due to the absence of research output with full
and complete low cost solution, we will describe
several methods in details as well as with all
technical knowledge, what is needed to develop
requested solution.
4 CURRENT STATE OF THE ART
Triac are in principle two antiparallel connection of
thyristors. Unlike the thyristor, it can conduct
current in both directions.
Triac drivers are relativ
ely easy. There is a
threshold voltage resistor divider, snubber network
and triac. Triac has to be activated by single pulse
(For one half-period) to th
e gate electrode. Then the
passing current through the triac hold it in the
conduction state. One main
disadvantage of the triac
against standard bipolar or unipolar switching
components is that it can't be switched off. Triac
close itself when passing current disappears. Then
remain in closed state until next trigger impulse is
generated. In the principle, we are cutting off part of
the sine wave. So the output running voltage isn't
clearly continuous but partly discrete. Maximum and
minimum voltage levels are preserved. One thing
which will change is value of RMS voltage.
Another annoying thing is
Δ

I/

Δ
t transition. Value
about 100A/
μ
s is very high a causing unwanted
disturbances on higher frequencies. This is maybe
most important thing, has to be solved, because any
disturbance may results in failure of the devices in
power line path.
Within the frame of solution were made two variants
of reductors. One was based on analog principle
while the other on the digital basis. The first one has
one major disadvantage. It was not able to control
output voltage continuously. There were resistor
networks with DIP switch, which control output
voltage level. This solution is perfect to one concrete
device. It is relatively simple and cheap, but it can't
accommodate to output or input changes. It has a
soft start function, which ensures a proper start of
the connected device. Another useful feature is
circuit, which is responsible to proper triggering of
the triac. If the triac is not able to sustain in open
state, this device is trying to trigger it again, until the
conduction mode is achieved. But this reductor was
only a temporary solution.
4.2
MCU based Triac Driver
Analog based triac drivers can't react quickly enough
to changes, which are
common in real world.
Changes in load character, load amount, input
voltage level or reactive power present are real
issues. Especially reactive power is relatively
dangerous, because it can cause, that triac will
remain in conduction state,
because of phase shift of
passing current. If we are using MCU (micro
controller unit), we can span every possible
occasion, we can imagine and make an algorithm to
precede it. In our case, MCU is measuring, among
others, input and output voltage. Main task is to
stabilize output voltage on demand level. So if we
have output voltage value, we can adjust trigger
pulse to be precisely in specific time which leads to
right RMS value. Having output voltage stabilized,
has one main advantage. If we are driving street
lights, voltage drop under safe level will lead to
further lamps will shut down. It is obvious, that right
timing is critical. MCU is monitoring input voltage
and current and their crossing through zero level.
This is an important moment, because its value is
proportional to passing reactive current. Also
triggering impulse is derived from this precise time.
Circuit which is responsible for recognition this time
is very simple. It is common comparator, which is
continuously comparing passing current with the
ground signal. If the current
is negative, comparators
output is logical 0. As soon as the current rise above
the zero (ground) level, comp
arator turn over and its
output is logical 1. Same comparator is on the
voltage side and the time between both transitions is
ICINCO2013-10thInternationalConferenceonInformaticsinControl,AutomationandRobotics
480