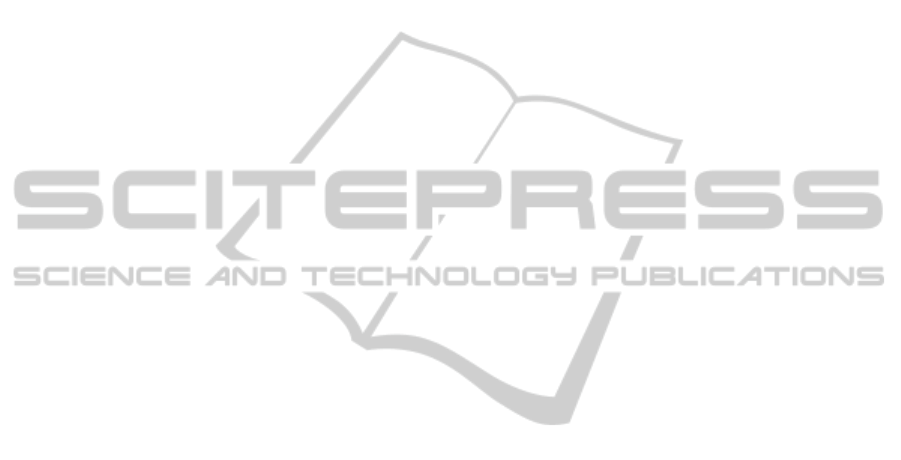 The concept presented in this paper takes this
modularized structure and transfers it into an
embedded solution. Every module has its own
physical sensors and actuators (Physical Layer).
They are controlled by a
microcontroller with a
Multi-agent system (MAS) platform (PLC Layer).
Agents coordinate their tasks through a fieldbus
(Coordination Layer).
The "Internet of Things" can be implemented in
different ways such as Near Field Communication
(NFC), Wireless Sensors and Actuators Networks
(WSAN) or IP for Smart Objects (IPSO) (Atzori,
2010). Two appealing ways are described in the
following. Radio Frequency Identification (RFID)
tags allows packages to carry their own information
or code which can be altered. Multi-agent systems
(MAS) are systems which consist of entities which
can collectively solve problems (Wooldridge, 2002).
Those technologies are solutions to distribute the
intelligence.
The RFID tags have to be attached on packages
and need an intelligent infrastructure.
Electromagnetic interference (EMI) and certain
materials (metals, liquids) can restrict the use of it in
industrial environments (White et al., 2007).
A MAS needs a modularized infrastructure to be
meaningful. The task, the MAS has to fulfil, has to
be divisible so that different agents work on the
same task. Further a platform that gives multiple
agents the ability to comm
unicate and interact with
its environment is needed. To approve the reliability
of a system which coordinates through
communication, a pervasive testing is necessary.
Taking the idea of RFID with adaptable
identities (ID) where the packages can represent
themselves in the software and transfer this to an
agent who represents the package in a MAS is on a
par with the idea of ten Ho
mpel (ten Hompel, 2011).
Creating a MAS which can be used in an industrial,
intralogistical environment on a modularized MFS is
the next step.
MAS are used in different applications like
autonomous driving (Beeson, 2008) or decentralized
control of Automatic Guided Vehicles (AGV)
(Weyns, 2008). These approaches use computer
systems to realize the MAS infrastructure. The
approaches of geo-references swarm agents
(Barbera, 2010) or a hardware platform for analogue
power simulator as a test environment for smart
grids (Spencer, 2010) appeal more suited for a
decentralized control system. They use embedded
controllers as basis but one controller represents
only one agent. This is not enough for a platform
that has to handle more than one agent. With the
above mentioned MAS for MFS such an embedded
software platform is needed and is presented in
section 3.2.
Modules which communicate with each other
and interact with the environment physically are
called cyber-physical syst
ems (CPS) (Lee, 2008).
Therefore the aim will be to create a CPS which can
replace common MFS. Microcontrollers can meet all
industrial standards and
are widely used. Although
they are not powerful, th
ey meet the requirements
for networked systems which can divide their tasks.
The decision of taking microcontrollers as basis is
discussed in the next section.
The paper is arranged in the following order: The
concept of a new cyber-physical system is presented
in section 2. In section 2.1 MAS frameworks and
their benefits are discussed in the described scenario.
The own idea of a MAS platform is presented in
section 2.2. In the following section 2.3 the
demonstrator which will be used to implement the
developed control system is described and is
followed by the conclusion in section 3.
CYBER-PHYSICAL SYSTEM
The goal is to create a CPS which can substitute the
common MFS and deliver new features as loose
coupling. It should be possible to couple or decouple
hardware parts and the software completes the
reconfiguration autonomously. If the MFS will be
split in fine-meshed modules then there are more
options to rearrange the MFS to be on a par with the
changing requirements.
Every storage shelf,
transport-vehicle and reasonable smallest part of a
conveyor can be a capsuled module. This means that
in every module an elect
ronic control unit (ECU)
has to control the module and communicate with
other modules.
Communication between these modules is the
key for smooth control and coordination. Every
entity has to fulfil the functions of all layers,
mentioned in section 1, but only between the borders
of the module. The modules must communicate to
achieve the tasks of the whole MFS.
By creating a modular system, the system
structure has to be chan
ged (ten Hompel, 2011).
Figure 2 shows the previous horizontal view and the
modularized vertical view of the systems structure.
In every development step th
e vertical view must be
considered.
These separated modules only need the resources
for a small contingent of the whole system. An
ICINCO2013-10thInternationalConferenceonInformaticsinControl,AutomationandRobotics
430