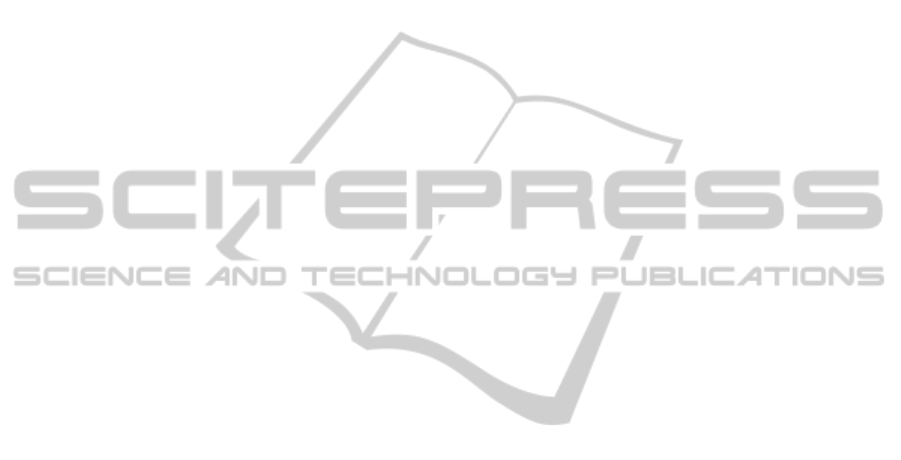 model M
C
lead to a relevant impact on the
environment.
On this basis, safety requirements for the
embedded software may be determined by back-
propagating a safety requirement on the behavior of
the physical system to the software: avoiding the
impact by avoiding the hazard B
E
establishes a
revised system response B'
E
, (e.g. the negation of
B
E
). M
P
infers a required modified software output
in scenario S
P
O'
S
O
(B'
E
⋈
M
P
⋈
S
P
),
i.e. the requirement on the modified software model
M'
S
M'
S
⋈
I
S
O
(B'
E
⋈
M
P
⋈
S
P
),
or stated in a functional view:
M'
S
I
(M
P
⋈
S
P
O
(B'
E
⋈
M
P
⋈
S
P
).
Again, this illustrates the primacy of the physical
perspective, because both
the scenario and the
behavior requirement are formulated at the level of
the
physical
interaction, and the model of the
physical
system determines the requirements on the
software.
The case study and its results
support our claim that
modeling and model-based analysis of embedded
software is both greatly improved and simplified by
a modeling perspective that focuses on the model of
the physical system.
We successfully applied this approach also in
another case study to automated FMEA of a braking
system (Struss and Fraracci, 2012).
The modeling applied in these case studies
avoids some of the most frequent pitfalls or
inadequacies
in modeling physical components in
software and systems engineering, namely

modeling function instead of behavior, which is
strongly related to

modeling them in a context-dependent, rather than
generic manner,

modeling components with input-output behavior,
which is related to

modeling them using finite

state machines instead
of (abstractions of) (d
ifferential equations).
The results obtained have triggered interest in
pursuing this line of re
search. We are currently
preparing a collaborative project involving
automotive companies and academic partners
(representing model-based approaches from AI and
software engineering) that aim at providing tools for
functional safety that are compliant with the
standards and processes. This will require
embedding the analytic part covered here with
higher-level models from design and also feeding
back its results to the process of responding to
severe shortcomings by developing appropriate
safety functions. Steps towards formal foundations
for an integration of the model-based systems and
software engineering technologies will be required
for this.
ACKNOWLEDGEMENTS
I would like to thank our partners from ITK for
providing their domain knowledge and their patience
and Sonila Dobi and Ale
ssandro Fraracci for their
support. Special thanks to Oskar from OCC'M
software for producing a very efficient
implementation of the FMEA algorithm.
REFERENCES
Codd, E. F., 1970. A Relationa
l Model of Data for Large
Shared Data Banks", in Communications of the ACM
Dobi, S., Fraracci, A., Gleirscher, M., Spichkova, M.,
Struss, P., 2013. Model-based Hazard and Impact
Analysis, Tech. Report, TU Munich, Comp. Sci. Dept.
OCC'M Software GmbH, 2011. Raz'r Model Editor
Version 3. Interactive De
velopment Environment for
Model-based Systems. http://www.occm.de/
Picardi, C., Console, L., Berger, F., Breeman, J., Kanakis,
T., Moelands, J., Collas, S., Arbaretier, E., De
Domenico, N., Girardelli, E., Dressler, O., Struss, P.,
Zilbermann, B., 2004. AUTAS: a tool for supporting
FMECA generation in aeronautic systems. In:
Proceedings ECAI-2004 Valencia, Spain, pp. 750-754
Struss,P., 2004. Models of Beha
vior Deviations in Model-
based Systems. In. Proceeding of ECAI-2004
Valencia, Spain, pp. 883-887.
Struss, P., 1997. Model-base
d and qualitative reasoning:
An introduction. In: Annals of Mathematics and
Artificial Intelligence 19 (1997) III-IV, Elsevier, pp.
355 - 381, 1997.
Struss, P., 2008. Model-based Problem Solving In: van
Harmelen, F., Lifschitz, V., and Porter, B. (eds.).
Handbook of Knowledge Representation, Elsevier, pp.
395-465
Struss, P., Fraracci, A.,
2012. Modeling Hydraulic and
Software Components for Automated FMEA of a
Braking System. In: Dear
den, R. and Snooke, N.
(eds.). Proceedings of the 23rd Workshop on the
Principles of Diagnosis
. Great Malvern, UK.
Model-basedAnalysisofEmbeddedSystems:PlacingItuponItsFeetInsteadofonItsHead-AnOutsider'sView
291