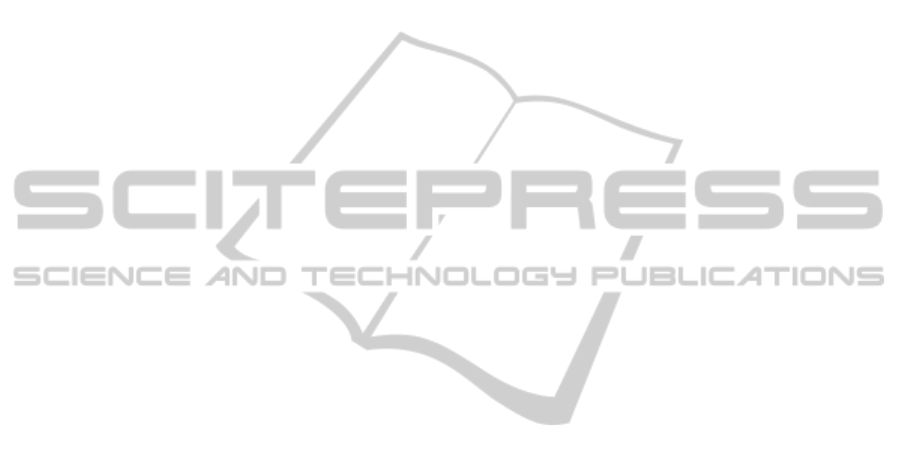 7. Baghdadi, Y.: A business model for B2B inte
gration through Web services, in Proc. of
IEEE Int. Conference on e-Commerce Technology, 2004. CEC 2004, pp. 187–194, 2004.
8.
Cauvet, C. and Guezilian,
J.: Business Process Modeling

 

: a Service-Oriented Approach, in
Proc. of Hawaii Int. Confer
ence on System Sciences, 41
st
Annual pp. 1–8, 2008.
9. Stein, S.: Modelling Method Extensi
on for Service-Oriented Business Process
Management," Thesis, 2008.
10. Rahgozar, M. and Oroumchian,
F: An effective strategy fo

r legacy systems evolution,
Journal of Software Maintenanc
e and Evolution: Research and

Practice, Vol. 15, no. 5, pp.
325–344, Sep. 2003.
11. Pérez-Castillo, R., de Guzmán, I. G.-R. and
Piattini, M.: Business process archeology using
MARBLE, Information and Software Technology, Vol. 53, no. 10, pp. 1023–1044, 2011.
12. Khadka, R., Saeidi, A., Idu, A. Hage,
J and Jansen, S.: Legacy to SOA Evolution 

:
Evolution
: A Systematic Literature Review,

Technical Report UU-CS-2012-006, 2012.
13. Baghdadi, Y.: Reverse engin
eering relational databases to
identify and specify basic Web
services with respect to service oriented computing, Information Systems Frontiers, Vol. 8,
no. 5, pp. 395–410, Nov. 2006.
14. Sneed, H. M., Schedl, S and. Sneed, S. H.: Linking legacy services to the business process
model, in IEEE 6th International Workshop on
the Maintenance and Evolution of Service-
Oriented and Cloud-Based Systems (MESOCA), pp. 17–26, 2012.
15. Al-Rawahi, N. and Baghdadi, Y.: Approaches
to identify and develop Web services as
instance of SOA architecture, In Proc. of ICSSSM '05. Int. Conference on Services
Systems and Services Management, 2005, pp. 579–584, 2005.
16. Cohen, S.: Ontology and taxonomy of servic
es in a service-oriented architecture, The
Architecture Journal, Vo
l. 11, pp. 30-35, 2007.
17. Baghdadi, Y. and Al-Rawahi, N.: An archite
cture and a method for

Web services design:
Towards the realization of service-oriented
computing', Int. Journal of Web and Grid
Services (IJWGS: InderScience), 2(2): pp 119-147, 2006.
18. Chung, S., Young, P. and Nelson, J: Service-oriented software reengineering: Bertie3 as
web services, Web Services, 2005. ICWS …, 2005.
19. Poler, R., Doumeingts, G., Katzy, B. and Ch
almeta, R.: Enterprise

Interoperability V.
London: Springer London, 2012.
20. Khadka, R., Sapkota, B. an
d Pires, L: Model-driven deve

lopment of service compositions
for enterprise interoperability, Enterprise
Interoperability, LNCS, Vol. 76, 2011, pp 177-
190, 2011.
21. Berre, A., Elvesæter, B.
and Figay, N.: The ATHENA in

teroperability framework,
Enterprise Interoperability II, pp 569-580, 2007.
22. Chesbrough, H. and Spohrer, J.: A rese
arch manifesto for services science,
Communications of the ACM, vol. 49, no. 7, p. 35, Jul. 2006.
23. Song, I.Y. et al.: Advances in Conceptu
al Modeling – Challenges

and Opportunities, Vol.
5232. Berlin, Heidelberg: Springer Berlin Heidelberg, 2008.
110