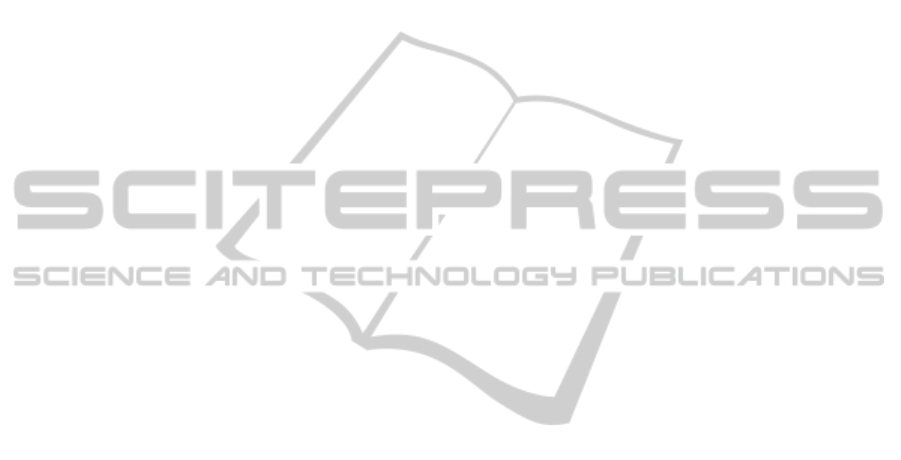 Acknowledgements
This work was supported by the FPU Spanish Program and the R&D projects MAGO
/PEGASO (Ministerio de Ciencia e Innovación [TIN2009-13718-C02-01]) and
GEODAS-BC (Ministerio de Economía y Competitividad & Fondos FEDER
References
1.
Weske, M., Business Pro
cess Management: Concepts, La

nguages, Architectures2007,
Leipzig, Germany: Springer-Verlag Berlin Heidelberg. 368.
2.
Jeston, J., J. Nelis, and T. Davenport, Business Process Management: Practical Guidelines
to Successful Implementations. 2nd e
d2008, NV, USA: (Elsevier Ltd.). 469.
3.
OMG. Business Process Modelin
g Notation Specification 2.0.

2011; Available from: http://
www.omg.org/spec/BPMN/2.0/PDF/.
4.
Pérez-Castillo, R., et al., MARBLE. A Business Process Archeology Tool, in 27th IEEE
International Conference on Software Mainte
nance 2011: Williamsburg, VI. p. 578 - 581
5.
Fernández-Ropero, M., R. Pérez-Castillo,
and M. Piattini, Refactoring Business Process
Models: A Systematic Review, in ENASE 2012. Wroc
ł
aw, Poland. p. 140-145.
6. van der Aalst, W., Process Mining: Over
view and Opportunities. ACM Transactions on
Management Information System
s (TMIS), 2012. 3(2): p. 7.
7. Indulska, M., et al. Business process modeli
ng: Current issues and future challenges. in
Advanced Information Systems
Engineering. 2009. Springer.
8.
Fahland, D. and W.
M. P.v.d. Aalst, Repairing Proce

ss Models to Reflect Reality. 2012.
9.
Weber, B. and M. Reichert,
Refactoring Process Models in

Large Process Repositories, in
Proceedings of the 20th international conference on Advanced Information Systems
Engineering2008, Springer-Verlag. p. 124-139.
10. Dijkman, R., M. L. Rosa, a
nd H.A. Reijers, Managing large

collections of business process
models—Current techniques an
d challenges. Computers in Industry, 2012. 63(2): p. 91.
11. Pérez-Castillo, R., et al., A family of case studies on business process mining using
MARBLE. Journal of Systems and So
ftware, 2012. 85(6): p. 1370-1385.
12. Overhage, S., D.Q. Birkmeier, and S.
Schlauderer, Quality Marks, Metrics, and
Measurement Procedures for Business Proce
ss Models. Business & Information Systems
Engineering, 2012: p. 1-18.
13. Pérez-Castillo, R., et al., Generating Event Logs from Non-Process-Aware Systems Enabl-
ing Business Process Mining. Enterprise Information System Journal, 2011.5(3): p.301–335.
14. Zou, Y. and M. Hung, An Approach
for Extracting Workflows from E-Commerce
Applications, in Proceedings of the Fourteenth International Conference on Program
Comprehension2006, IEEE Computer Society. p. 127-136.
15. Polyvyanyy, A., S. Smirnov, and M. We
ske, Business process model abstraction.
Handbook on Business Process Manage
ment 1, 2010: p. 149-166.
16. Binkley, D., et al. To camel
case or under_score. 2009. IEEE.
17. Fernández-Ropero, M., et al
., Repairing Business Process M

odels as Retrieved from Source
Code, in BPMDS series, in conjunction with
CAiSE'132013: Valencia, Sp

ain. p. InPress.
18. Dijkman, R., et al., Identifying refactor
ing opportunities in process model repositories.
Information and Software Technology, 2011.
19. Fernández-Ropero, M., et al., Assessing the Best-Order for Business Process Model
Refactoring, in SAC 2013: Coimbra, Portugal. p. 1400-1406.
20. Fernández-Ropero, M., et al., Quality-Driven Business Process Refactoring, in International
Conference on Business Information Sy
stems 2012: Paris, France. p. 960-966.
74