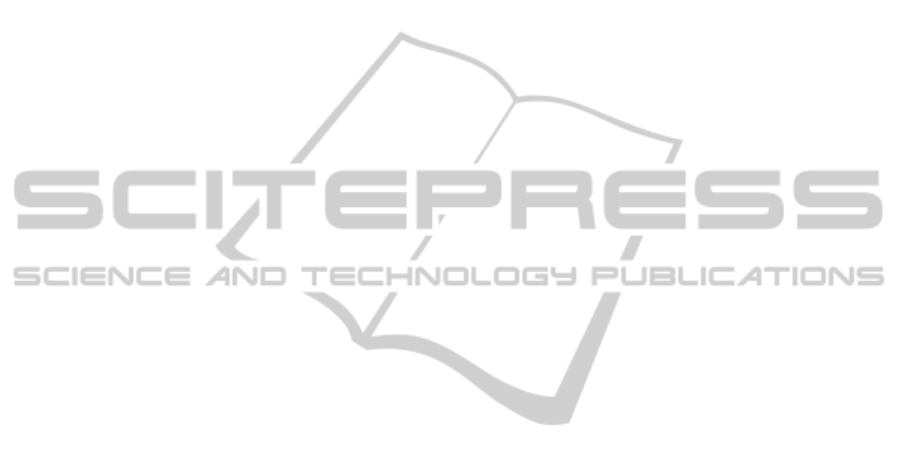 clinical workflow. The current offering comprises
clinical basics and advanced courses as well as
dedicated sales training. In addition to classroom
trainings, a variety of e-learning courses are
available. Blended learning concepts are applied to
optimally use resources. Fo
r instance a web-based
training on basic cardiology is a prerequisite for
more advanced classroom trainings in cardiology.
Thus, the curriculum and co
ntent of both e-learning
and classroom trainings are interlinked.
4 PERFORMANCE INDICATORS
AND MEASUREMENT
"According to a study by APQC on measuring the
impact of knowledge management, many companies
simply rely on their standard performance
measurement of items such
as growth, profit, and
new product sales to evaluate the impact of
knowledge management. While these types of
outcome measurements are certainly important, they
are highly unlikely to be influenced solely by
knowledge management ac
tivities, and therefore
make poor metrics. A further problem is that these
outcome measurements are all lagging indicators,
and it might take several years for the sharing of
knowledge to show up in a bottom line performance
measurement" (Brown).
Thus we pragmatically looked at performance
metrics or key performance indicators that provide a
practical way to measure the activity of the KM-
project and their impact. "The most important
characteristic to consider
when choosing or defining
a way of measuring KM performance is whether the
metric indicates if knowledge is being shared and
used" (Hoss and Schlussel, 2009). Also, good
metrics are reliable, repeatable, easy to use and
consistent. "When a content management system is
in place, a suitable metric could be the number of
documents downloaded from the repository. While
this is a numeric metric, metrics can also be
qualitative, e.g. improved employee satisfaction.
The performance of the pr
oject is measured in
active involvement. Examples of indicators used are
the number of participating employees; the number
of requests and postings as well as the number of
downloads from the Clinical Knowledge Base. Other
measurements include end-
user satisfaction with
support from the experts of
the Clinical Competence
Centers, and end-user satisfaction with the
cooperation with the Knowledge Management
Team.
4.1 Automate Measurement-
Webtrends as Reporting Tool
When possible and reasonable, we tried to build the
performance metrics into the design of the Clinical
Knowledge Base itself; thus the metrics are
automatically generated during normal usage of the
Knowledge Base. Some years ago Siemens Sector
Healthcare introduced "webtrends" software
solution offerings to continuously measure web
traffic on the intranet, and also to analyze and assess
its website.
Webtrends describes the use of its Digital
Measurement Solutions in the following way: It
enables brands to justify investments and prove
marketing success across new and emerging
channels. By creating a culture of measurement,
actions become informed by digital intelligence, not
by guesswork (Webtrends, 2013).
Used by hundreds of enterprises worldwide,
Webtrends provides a comprehensive, SharePoint-
specific solution that can help improve content,
usability, search and collaboration (Webtrends,
2013).
To paraphrase, this program helps to visualize the
data that drives your business and as a result identify
new areas for improvement in a scientific approach.
Of course it is also a basic tool for key figures which
have to be reported for quality management
requirements.
Within webtrends, a special profile for the
Clinical Knowledge Base has been created to
measure key metrics and analyze its benefit for the
users. Each page of the Clinical Knowledgebase
executes some JavaScript code on loading to collect
data of the current page, the referring page and the
user environment. In addition a "Tracking Pixel" is
requested from the central Webtrends Service. To
comply with the Siemens
Privacy Guidelines and
Statements, all personal and private data is stripped
and the results are sent back to the central
Webtrends Service. The dashboard included for
example the following metrics (Fig.2).
The measurements are conducted on a monthly
basis. In addition, the number of user requests is
assessed and analyzed in the "Knowledge Activity
Report" (Fig.3).
4.2
Ongoing Evaluation of Research
Requests and Expert Advice
Services
As mentioned earlier, each user can ask for
individual medical expert advice or ask for a
WhenMeasuringPerformanceMakestheDifference-QualityandSuccessofaClinicalKnowledgeManagementProject
423