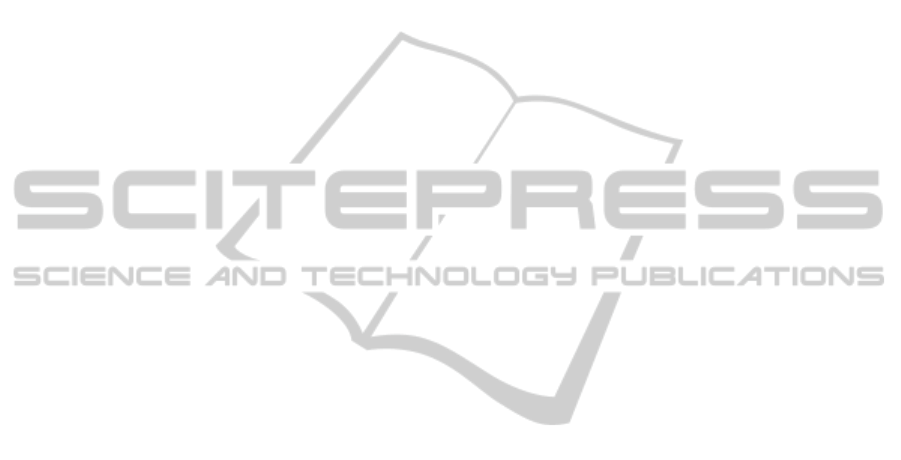 location problem. Papers of the Regional Science
Association 32, 101–118.
Cummins, R. O., 1989. From concept to standard-of-care?
Review of the clinical experience with automated
external defibrillators. Anna
ls of Emergency Medicine
18, 1269–1275.
Daskin, M. S., 1983. A Max
imum Expected Covering
Location Model: Formulation, Properties and
Heuristic Solution. Trans
portation Science 17, 48–70.
Daskin, M. S., Stern, E.
H., 1981. A Hierarchical
Objective Set Covering Mode
l for Emergency Medical
Service Vehicle Deployment
. Transportation Science
15, 137–152.
Eaton, D. J., Héctor, M. L., Sanchez, U., Lantigua, R. R.,
Morgan, J., 1986. Determining Ambulance
Deployment in Santo Domingo, Dominican Republic.
Journal of the Operational Research Society 37, 113–
126.
Fitzsimmons, J. A., 1971. An
emergency medical system
simulation model, in: Proc
eedings of the 1971 Winter
Simulation Conference. ACM, New York, NY, USA,
pp. 18–25.
Fujiwara, O., Makjamroen,
T., Gupta,

K. K., 1987.
Ambulance deployment analysis: A case study of
Bangkok. European Journal of Operational Research
31, 9–18.
Gendreau, M., Laporte, G., Se
met, F., 1997. Solving an
ambulance location model by tabu search. Location
Science 5, 75–88.
Goldberg, J., Dietrich, R., Chen, J. M., Mitwasi, M.,
Valenzuela, T., Criss, E.
, 1990a. A simulation model
for evaluating a set of emergency vehicle base
locations: Development, valid
ation, and usage. Socio-
Economic Planning Sciences 24, 125–141.
Goldberg, J., Dietrich, R., Ming Chen, J., Mitwasi, M. G.,
Valenzuela, T., Criss,
E., 1990b. Validating and
applying a model for loca
ting emergency medical
vehicles in Tuczon, AZ. European Journal of
Operational Research 49, 308–324.
Gunes, E., Szechtman, R., 2005.
A simulation model of a
helicopter ambulance service, in: Proceedings of the
2005 Winter Simulation Conference.
Harewood, S. I., 2002. Emergency ambulance deployment
in Barbados: a multi-objective approach. Journal of the
Operational Research Society 53, 185–192.
Henderson, S. G., Mason, A.
J., 2005. Ambulance Service
Planning: Simulation and Data Visualisation, in:
Brandeau, M.L., Sainfort, F., Pierskalla, W.P. (Eds.),
Operations Research and Health Care. Kluwer
Academic Publishers
, Boston, pp. 77–102.
Hogan, K., ReVelle, C., 1986.
Concepts and Applications
of Backup Coverage. Mana
gement Science 32, 1434–
1444.
Inakawa, K., Furuta, T., Su
zuki, A., 2010. Effect of
Ambulance Station Locations and Number of
Ambulances to the Quality of the Emergency Service,
in: The 9th International Symposium on Operations
Research and Its Applications (ISORA'10). Chengdu-
Jiuzhaigou, China, pp. 340–347.
Ingolfsson, A., Erkut, E., Budge, S., 2003. Simulation of
single start station for Edmonton EMS. The Journal of
the Operational Resear
ch Society 54, 736–746.
Kelton, W. D., Sadowski, R. P., Sturrock, D. T., 2008.
Simulation with Arena, 4th edition. ed. McGraw-Hill,
New York, NY, USA.
Koch, O., Weigl, H., 2003. Modeling ambulance service
of the Austrian Red Cross, in: Proceedings of the 2003
Winter Simulation Conferen
ce. S. Chick, P. J.
Sánchez, D. Ferrin, and D. J. Morrice, eds, pp. 1701 –
1706.
Larson, R. C., 1974. A hypercube queuing model for
facility location and redistri
cting in urban emergency
services. Computers & Operations Research 1, 67–95.
Lee, T., Cho, S.-H., Jang,
H., Turner, J. G., 2012. A
simulation-based iterative method for a trauma center:
air ambulance location problem
, in: Proceedings of the
2012 Winter Simulation Conference. . C. Laroque, J.
Himmelspach, R. Pasupath
y, O. Rose, and A.M.
Uhrmacher.
Liu, M. S., Lee, J. T., 1988.
A Simulation Of A Hospital
Emergency Call System Us
ing SLAMII. Simulation
51, 216–221.
Lubicz, M., Mielczarek, B., 1987. Simulation modelling of
emergency medical services. European Journal of
Operational Research 29, 178–185.
Marianov, V., Revelle, C.,
1994. The queuing probabilistic
location set covering problem and some extensions.
Socio-Economic Planning Sciences 28, 167–178.
Peleg, K., Pliskin, J. S.,
2004. A geographic information
system simulation model of
EMS: reducing ambulance
response time. The American
Journal of Emergency
Medicine 22, 164–170.
Repede, J. F., Bernardo,
J. J., 1994. Developing and
validating a decision support system for locating
emergency medical vehicles
in Louisville, Kentucky.
European Journal of Operational Research 75, 567–
581.
ReVelle, C., Hogan, K., 1989. The Maximum Availability
Location Problem. Trans
portation Science 23, 192–
200.
ReVelle, C. S., Marianov, V., 1991. A probabilistic
FLEET model with individual reliability requirements.
European Journal of Operat
ional Research 53, 93–105.
Savas, E. S., 1969. Simula
tion and Cost-Effectiveness
Analysis of New York's Emergency Ambulance
Service. Management
Science 15, 608–627.
Silva, P. M. S., Pinto, L.
R., 2010. Emergency medical
systems analysis by simula
tion and optimization, in:
Proceedings of the 2010 Winter Simulation
Conference. B. Johansson, S. Jain, J. Montoya-Torres,
J. Hugan, and E. Yüces
an, eds, pp. 2422 –2432.
Su, S., Shih, C. L., 2003. M
odeling an emergency medical
services system using com
puter simulation. Int J Med
Inform 72, 57–72.
Toregas, C., Swain, R., ReVelle, C., Bergman, L., 1971.
The Location of Emergency Service Facilities.
Operations Research 19, 1363–1373.
Uyeno, D. H., Seeberg, C.
, 1984. A practical methodology
for ambulance location.
Simulation 43, 79–87.
EmergencyAmbulanceDeploymentinVal-de-MarneDepartment-ASimulation-basedIterativeApproach
575