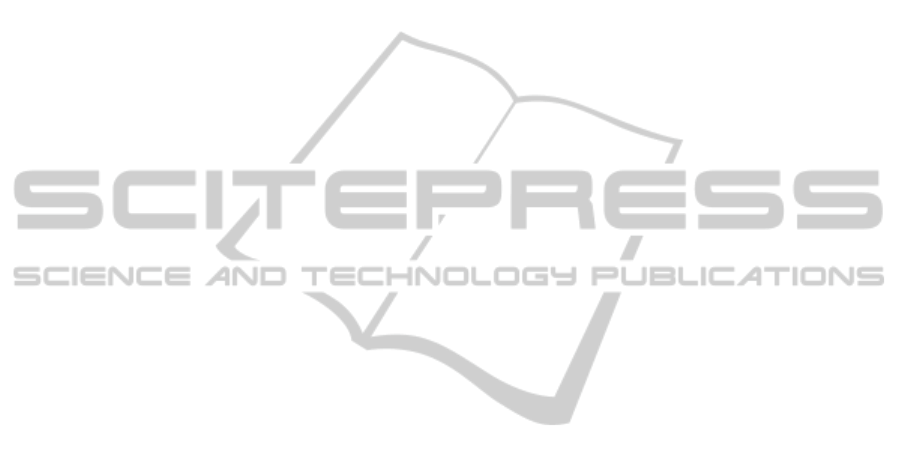 as follows. Section 2 contains a background and a
review of the related work. In Section 3, we present
the core idea of our approach, while Section 4
describe the process of ontology learning from
domain text, and some of the essential aspects of our
AES architecture. We conclude the paper in Section
5 with a brief note and our perspective of further
work.
2 BACKGROUND AND
RELATED WORK
Research on the viability of automatic essay scoring
(AES) for student assessments have been undertaken
since the 1960s, and several techniques have been
used. The first AES, called
Project Essay Grade
(PEG) (Page, 1968) was implemented using multiple
regression techniques. Some other methods that have
been used for AES include: Latent Semantic
Analysis (LSA) –
Intelligent Essay Assessor
(IEA)
(Landauer and Laham, 2000); Natural Language
Processing (NLP) -
Paperless School free-text
Marking Engine
(PS-ME) (Mason and Grove-
Stephenson, 2002),
IntelliMetric
(Elliot, 2003), e-
Rater (Burstein, 1998); Machine Learning and NLP
- LightSIDE, AutoScore, CTB Bookette (Shermis
and Burstein, 2013); text categorization – (Larkey,
1998), CRASE, Lexile Writing analyzer (Shermis
and Burstein, 2013), Bayesian Networks -
Bayesian
essay testing system
(BETSY) (Rudner and Liang,
2002); Information Extraction (IE) - SAGrader
(Brent et al., 2010); Ontology-Based Information
Extraction (OBIE) - Gu
tierrez et al. (2012).
Experimental evaluation of many of these AES also
revealed that their scores have good correlation with
that of human graders. However, majority of these
systems cannot be used for short answer grading. An
exception to this is IntelliMetric by (Elliot, 2003). A
major drawback of many of these AES is that they
have to be trained with scripts graded by human
graders (usually in hundred
s) for them to learn the
rubrics to be used for text assessment. The human
graded scripts serve as the gold standard for the
evaluation, despite the fact that human judgments
are known to be inconsiste
nt and subjective. A more
accurate basis for evaluation
should be the fitness of
student's response to the knowledge that must be
expressed according to th
e course content. Also,
they lack provision for subject-specific knowledge
which limits their applicability to various subject
domains, hence they are mostly for grading essays
written in specific major la
nguages. Therefore, they
lack ability to provide informative feedbacks that
stems from domain knowledge that can be useful to
both students and teachers (Brent et al., 2010);
(Chung and Baker, 2003).
In the category of short
answer grading systems
are examples such as c-rater (Leacock, C., and
Chodorow, 2003), which is based on NLP; SELSA
(Kanejiya et al., 2003) which is based on LSA and
context-awareness; and Shaha and Abdulrahman,
(2012) which is based on integrating Information
Extraction (IE) technique and Decision Tree
Learning (DTL).
The use of semantic technology for AES, which
is the focus of our work, is relatively new, as very
few approaches have been reported so far in the
literature. The SAGrader (Brent et al., 2010)
implements automated subject grading by combining
pattern matching and use of semantic networks for
domain knowledge representation. The system is
able to provide limited feedback by identifying
domain terms that are mentioned by students.
SAGrader has limited expressiveness because a
semantic network was used instead of an extensive
ontology for domain knowledge representation. He
et al. (2009), reported the use of latent semantic
analysis, BLUE algorithm and ontology to provide
intelligent assessment of students' summaries.
Castellanos-Nieves et al., (2011) reports an
automatic assessment of open questions in
eLearning courses by using a course ontology and
semantic matching. However, the ontology was
manually created. Also, Gutierr
ez et al., (2012) used
OBIE to provide more informative feedback during
automatic student assessment by using an ontology
that was manually created. However, creating
ontology manually is a costly exercise, which is not
realistic for large subject domains that will require
large and complex ontologies. Also, creation of
ontology requires high technical expertise which is
not common.
Hence, our approach intends to improve on
existing OBIE approaches by enabling the semi-
automatic creation of the ontology from domain text,
and giving informative feedbacks that stem from
domain knowledge to students, and even teachers for
both short answers grading and long essays. The
form of feedback will entail misspellings, correct
and incorrect statements, a
nd incomplete statements,
and structure deficiency
in sentence constructions.
3 OVERVIEW OF THE
APPROACH
The core idea of the proposed approach is outlined
KEOD2013-InternationalConferenceonKnowledgeEngineeringandOntologyDevelopment
374